The latest issue of Motorcycle Sport & Leisure is out now! Get yours at any discerning newsagent or subscribe to get yours delivered every month.
Here's a quick summary of what's inside this issue…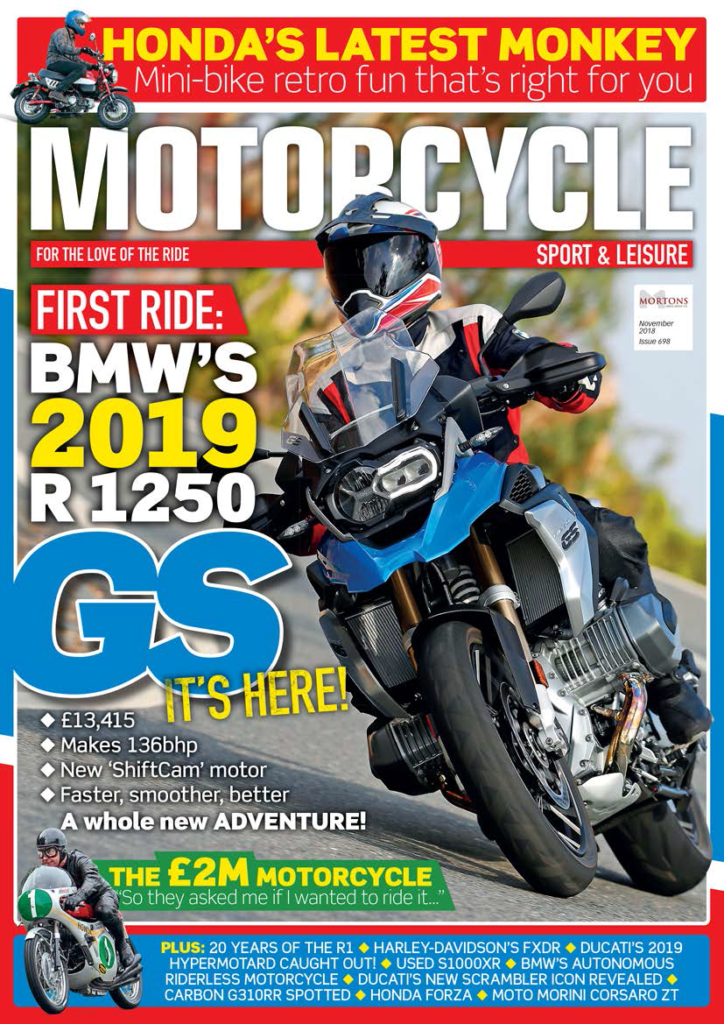 Article continues below…
Advert
---
Enjoy everything MSL by reading the monthly magazine, Subscribe here.
---
NEWS & OPINION
News: This is what we spy with our beady little eyes this month.
New BMW and new Ducati motorcycles to ogle.
TOURING & ADVENTURE
Day ride: Shropshire this month for the rider who takes a short while
Mid ride Germany. Oschersleben is a lovely place to ride in/to
Long ride: San Fran to LA. That's a lot of coolness from the USA
Richard Millington: Big screen or small. And the motorcycles role within
ROAD TESTS
Honda Forza: In two sizes, the Honda is an impressive two wheeler!
BMW R 1250 GS: World Launch Report: The big one, the main cheese, the goal post mover.
Moto Morini Corsaro ZT: A strong naked in a class that's full of strong nakeds… is it good enough?
Honda's Monkey 2019: It's bigger than the original, physically. But it's also much more motorcycle.
Harley-Davidson FXDR: World Launch Report: Is it a drag bike? Is it a roadster? 
What on earth is it?A Texan tells us
Buyer's guide: The best guide for the S1000XR sporty adventurer from BMW
Iconic metal: How Steve Plater got to ride a 
motorcycle worth all of £2 million. And it seized on him!
KNOWLEDGE
Knowledge: Could we be going faster on motorways legally? Soon?
20 years of the R1: Looking back over two decades 
of Yamaha's iconic superbike
Events: Several places to go and several things to do
Coming classic: Yamaha's R6. Small, punchy and becoming valuable
Tried & tested: The things we wear when we ride
Kevin Cameron: Jumpin' Jack Flash – it's all about 
gas (or at least, Olefins)
PLUS SO MUCH MORE!
Interested? Well you can get yours at any discerning newsagent or subscribe to get yours delivered every month!
Article continues below…
Advert