Patagonia is a remote, incredibly beautiful region spanning Chile and Argentina. It is a true wilderness, sparsely populated by humans and home to puma, guanaco, penguins and the mighty condor.
It possesses contrasting landscapes with the snow-capped peaks of the Andes, coastal inlets in Chile, turquoise lakes, the Patagonian Desert, blue glaciers and forests. Its beauty is unquestionable and unique. Join MotoAventura Chile on a 'fascinating motorcycle tour.'
The route criss-crosses the Andes on a return trip from Chile to Argentina, visiting the working Estancias, remote lake-side lodges, tiny German-speaking communities as well as better known locations.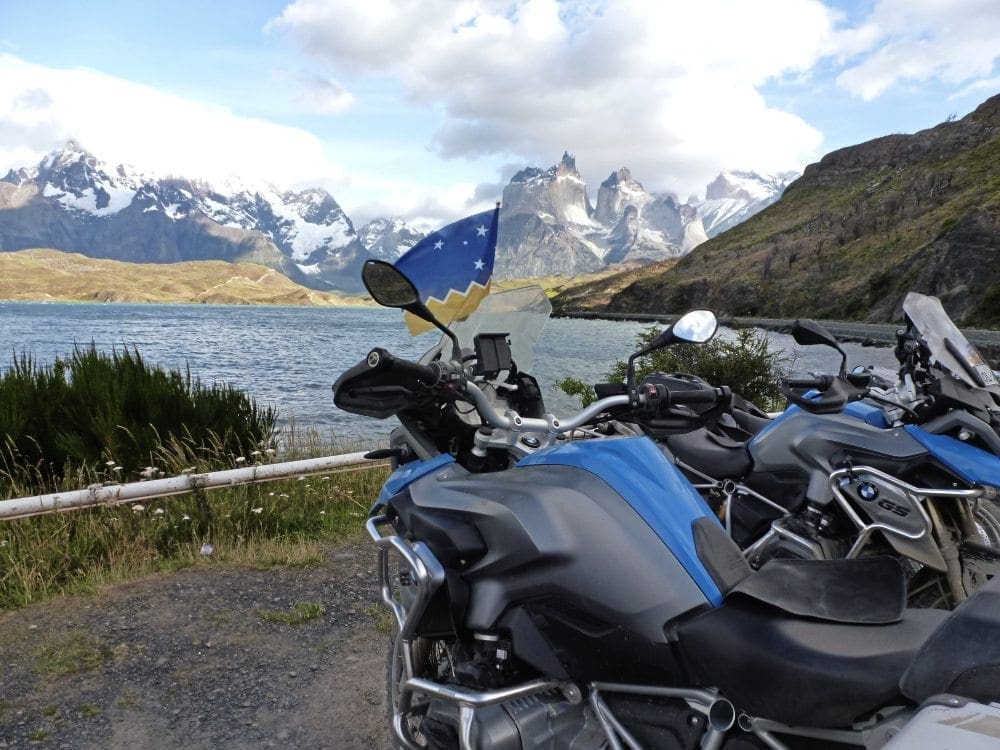 The route visits Bariloche, the chocolate town reminiscent of a Swiss ski resort with chocolate and fondue. Also, the route checks in at El Calafate, across the infamous Straits of Magellan to Tierra Del Fuego, which translates to the "Land of Fire."
This route finishes at Ushuaia, the southernmost tip of South American, nicknamed "The End of the World."
The route includes approximately 450 miles of gravel roads along the Carretera Austral and the infamous Ruta 40. Riders will travel through the Argentine Lake District and over the Andes.
The tour takes off in late spring but the weather can be unpredictable. Riding along the coast and over the Andes, riders should be prepared for a variety of weather and temperatures.
"It is a truly awesome journey in a unique area of the world."
Attractions include ice walking on glaciers, horse riding on the Patagonian Steppe, witnessing penguin colonies and riding to the end of the world – Fin del Mundo.
Ushuaia is the most southern city in the world, but a few miles further south, the road ends in the Lapataia National Park and this is where MotoAventure's journey will run to.
Riders who are interested must have some gravel road experience and "a taste for adventure."
MotoAventure says: "The infrastructure here can be poor. You will be staying in some great lodges and hotels but there are also some basic nights at the working Estancia, and in more remote locations.
"There will be up to 200 miles between fuel stops on some days with little or no amenities on the road. Also, crossing the Patagonian Steppe on Ruta 40 can be subject to strong cross winds.
"Patagonia can be one of our most challenging trips, but it's one of the most rewarding and will make for memories which will stay with you for a lifetime."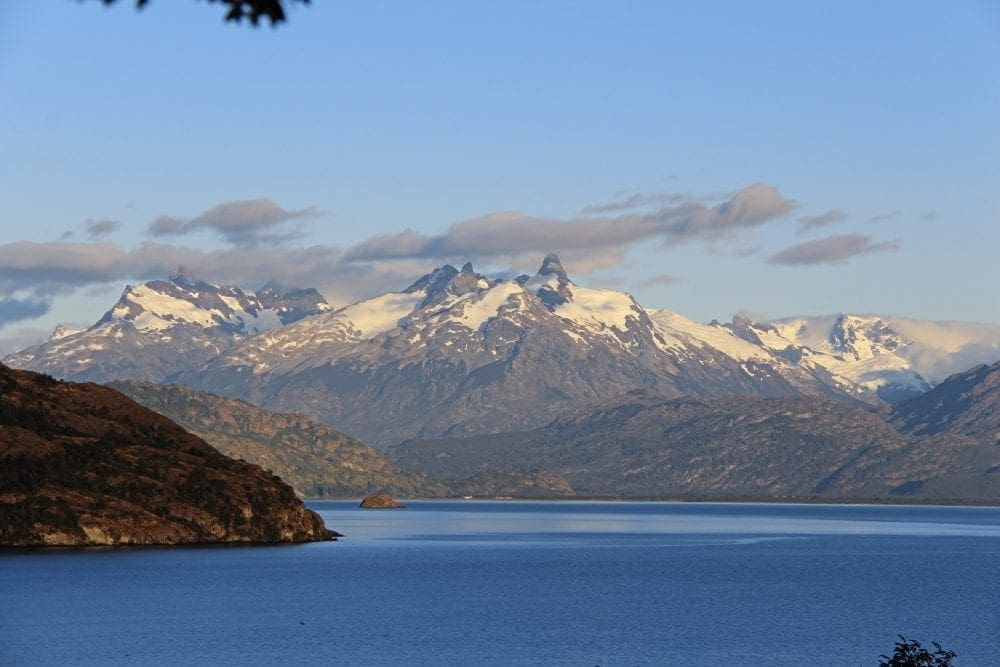 Important details
Starting location: Osorno.
Distance: 3,900km (approx 1,000km on gravel).
Mode: Both in or ahead of convoy (but with our .gpx).
Lodgings: Medium-range accommodation
Support Truck: Yes, with mechanic and sat nav.
Typical climate: From 35°C to 10°C
Destination: Punta Arenas
Minimum riders needed: Eight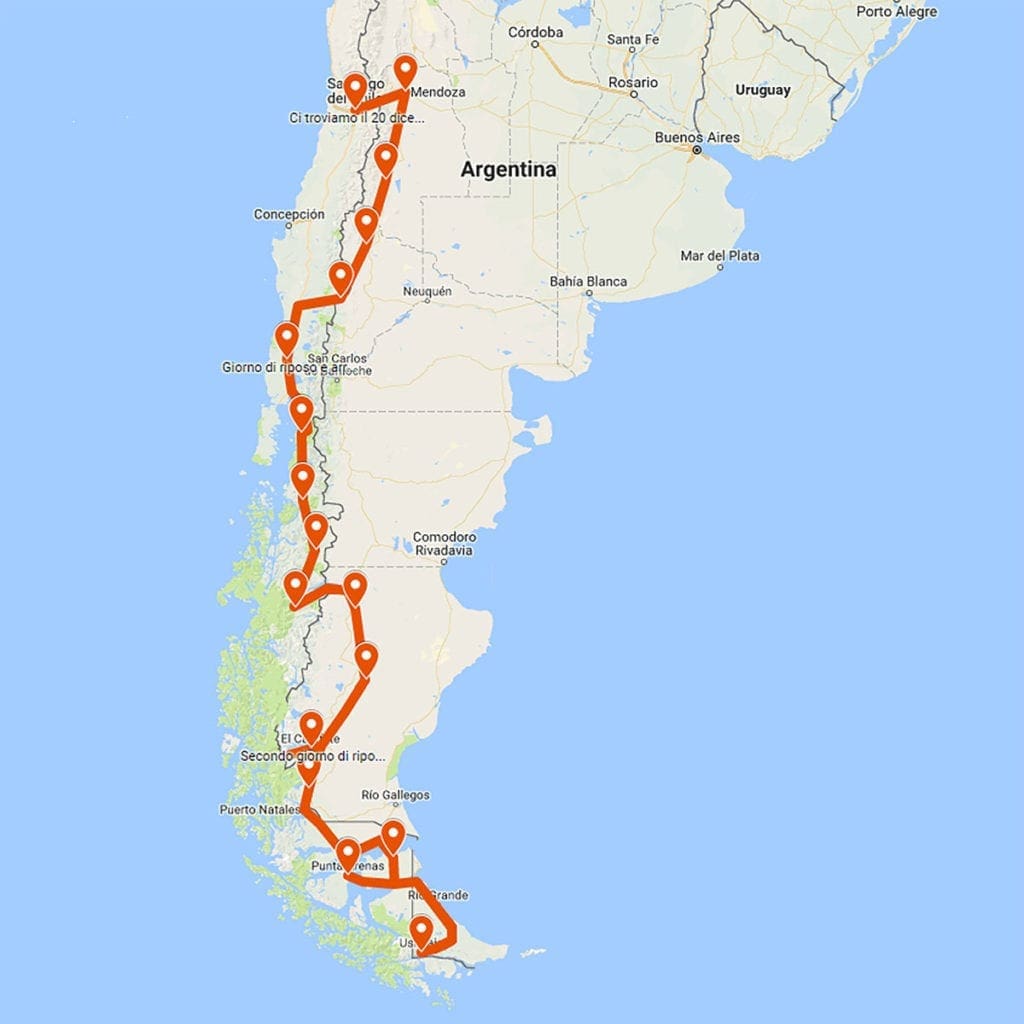 Day 1
Flight to Osorno for new riders and bike collection. Arrival in Osorno, bike collection, tour briefing and welcome dinner to take place.
Day 2: Osorno to Bariloche | 250km
A "stunning" days ride through the Argentine Lake District skirting lakes and mountains and a first taste of dirt roads.
Day 3: Bariloche to Trevelin | 385km
This is a road with little use and it is next to the Andes. Riders will get to see a mix of vegetation and the beginning of the Pampa Argentina.
Day 4: Trevelin to Puyuhuapi | 230km
Back to Chile and on to Careterra Austral to a remote German settlement on the shore of an ocean inlet.
Day 5: Puyuhuapi to Coyhaique | 230km
Riding on the gravel of Careterra Austral along the inlet and then climbing to Coyhaique, where a "bit of luxury awaits you." Witness a hanging glacier, too!
Day 6: Coyhaique to Antiguos | 400km
Visitors will ride in Carretera Austral, known for its vegetation, rivers, and lakes with stunning views of the mountain range with lots of narrow curves on gravel road. The highlight is General Carrera Lake and its turquoise water.
Day 7: Antiguos to Gobernador Gregores | 380km
Our day will take us through a straight road, typical of the Argentinian Patagonia. The landscape is deserted with little vegetation. Here we will begin to experience the Patagonian wind.
Day 8: Gobernador Gregores to El Calafate | 315km
Same as the previous day, open wide spaces of the Argentinian Patagonia.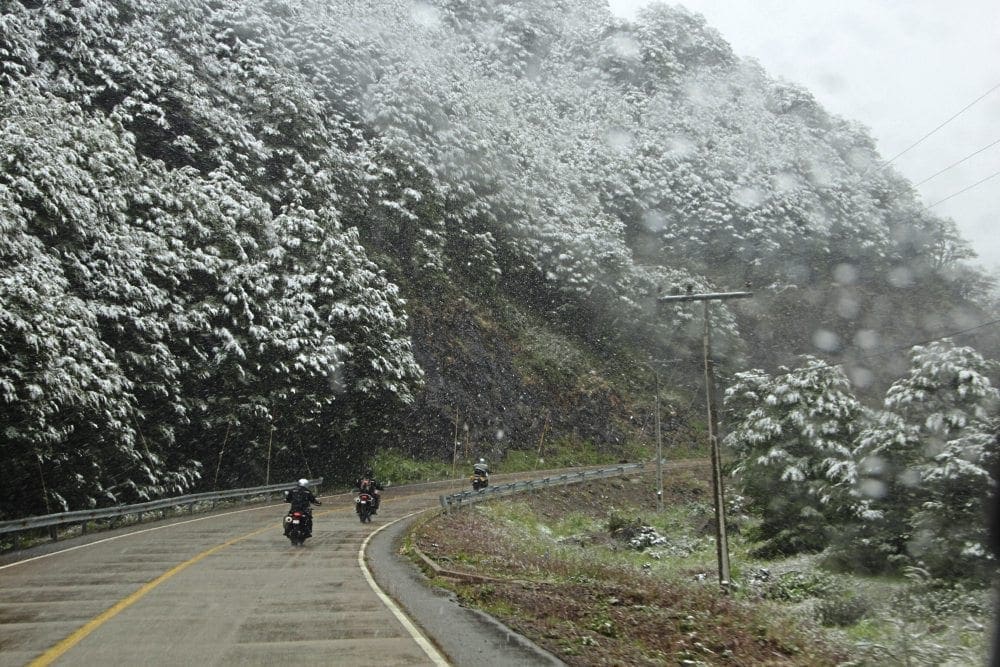 Day 9: Rest day at the Perito Moreno glacier
This is a touristic town with lots of shops to buy souvenirs, restaurants, and places to drink beer. Here, riders can see Buenos Aires Lake and visit the famous Perito Moreno glacier.
Day 10: El Calafate to Torres del Paine | 310km
More Pampa, curves, and getting close to the Andes. Once riders cross to the Chilean side, they will see vegetation again.
Day 11: Torres del Paine to Cerro Sombrero | 450km
A visit to the stunning Torres del Paine National Park. Before arriving, riders will make a short stop at the abandoned Estancia San Gregorio. After that, MotoAventura will take riders across the Strait of Magellan.
Day 12: Cerro Sombrero to Ushuaia | 475km
More Patagonian landscape. After the border riders will see more mountains and vegetation.
Day 13: Ushuaia to Rio Grande | 220km
This road goes along a beautiful lake.
Day 14: Rio Grande to Punta Arenas | 410km
Visitors will ride for for the last time before returning the motorcycles and sitting for a goodbye dinner.
Prices
Here are the prices, in USD, for the following tour dates: 22 November 2019, 27 December 2019 and 17 January 2020. For more dates, please write to [email protected].
With your own motorbike: $6,800
With F700GS: $7,050
With F800GS: $7,500
With Africa Twin 1000: $7,800
With Super Tenere 1200: $7,900
With R1200GS LC: $8,150
With R1200GS LC Adventure: $8,600
NYE supplement for each rider: $800
Pillion passenger supplement (in double room with rider): $3,300
Travel insurance (cancellation and repatriation): from $350
What's included?
Motorbike model requested or similar based on availability
ABS
Unlimited mileage
Latest model year 2017/2018/2019
Import/export documents for Argentina
Insurance against third parties
24hr assistance
Rental motorbike land transport from Punta Arenas to Santiago at the end of the journey
Airport/hotel shuttles first and last day of travel
Tour leader / mechanic with first aid certificate (Gionata Nencini)
Satellite phone
Support vehicle for luggage transport and any damaged motorcycle
Driver/support vehicle with spare parts
Nights in a middle range hotels (Four stars for NYE)
Two dinners (Three for NYE)
All breakfasts
Motorbike parking and wifi each night
.gpx and roadbook for those who do not want to ride in convoy
What do you need?
Valid passport with at least 6 blank pages
National motorcycle driving permit
International driving permit
Credit card to your name
Riding experiences:
familiar with rain and wind riding on gravel
familiar with loose gravel riding
Reservation:
General terms and conditions contract signed
50% package upfront
Balance 60 days prior departure
For more information visit www.motoaventura.cl
Follow MotoAventura of Facebook here.
Check out pictures on MotoAventura's Instagram page here.
Keep up to date on MotoAventura's Twitter page.