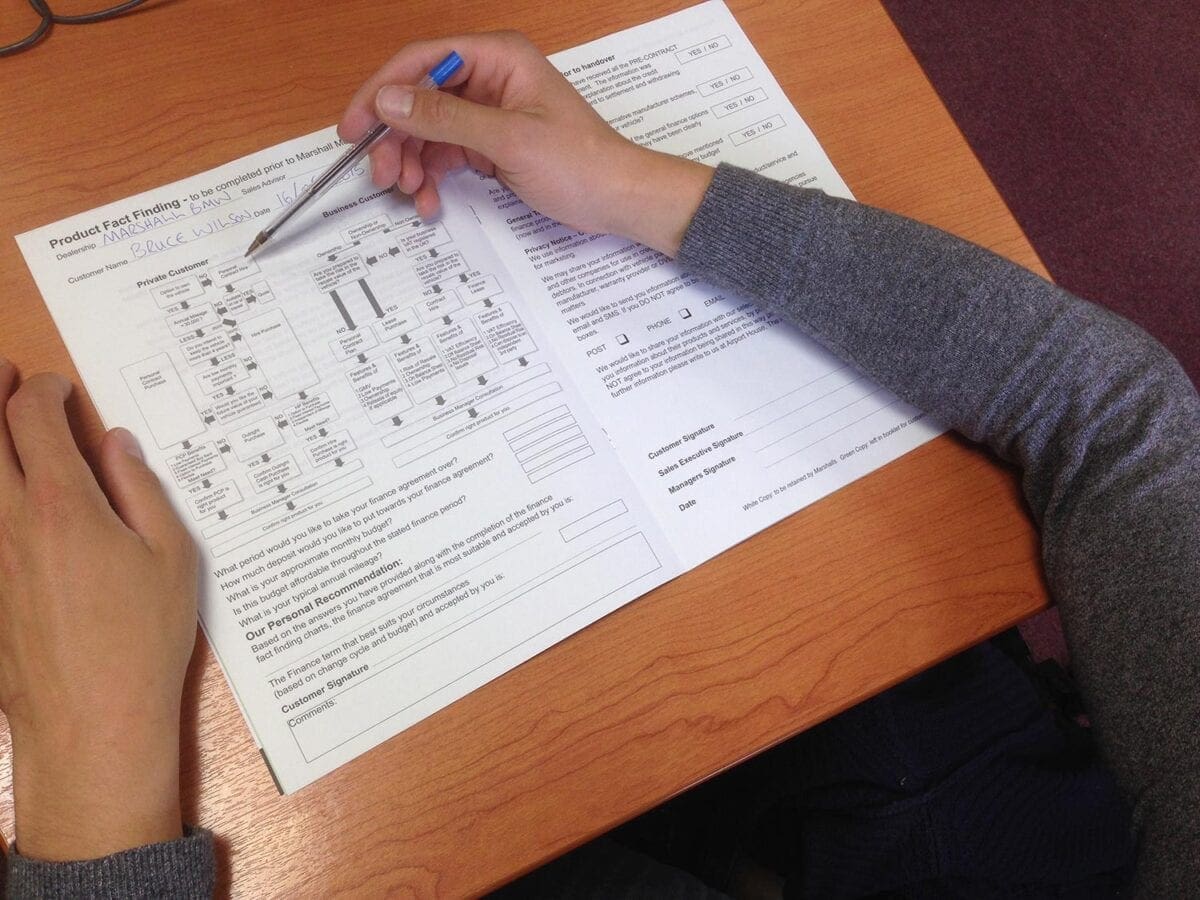 PCP (Personal Contract Purchase) is the fastest-growing finance method, with very good reason. But it's also the most misunderstood. Not any more, thanks to MSL's deputy Editor Bruce Wilson…
Buying a motorcycle used to be a relatively simple affair; you either had enough money for one, or you didn't. But the introduction of finance changed things. For some, finance is a dirty word, but for others it's an opportunity maker; a tool that gives you the chance to own something you'd never dreamed of. According to Matt Smith of Bikers Motorcycles in Swadlincote, "Around six-out-of-ten of all our new bike are sold using some form of finance. It's becoming ever more popular. People are becoming more educated on the subject, and less worried about signing up for credit."
But, he admitted, there's still a lot of confusion around contemporary finance methods, which have moved on since the days of getting your dad to guarantee the repayments…
What are the buying options?
As a buyer you have four main options; cash, hire purchase (HP), a personal loan (PL) or personal contract purchase (PCP). Cash is the simplest method, but it's also one of the least used nowadays. A personal loan can work well, assuming you can borrow money with a low interest rate over a period that suits you. The HP system means you borrow sufficient money from a finance company to cover the bike's value, minus the initial deposit; which is a typical requirement in most cases. Four-to-five years is the normal loan agreement period, and like a PL, it depends massively on what deal you can strike as to whether this is an affordable option.
Most manufacturers are pretty good at subsidising a loan's APR interest to help incentivise model sales; Suzuki's website shows it's offering a 0% interest offer on select models over a 48 month period, with just a £1 deposit needed. The list price for a new V-Strom 1000 Adventure is £10,135, which would mean monthly repayments of just £211.12. After four years you can chop it in or keep it for as long as you like. The other option is PCP finance, which has been around in the car industry for a long time, last year accounting for 92% of UK car sales. It's also become massively popular for bikes over the last few years…
How does PCP work?
Unlike traditional finance (HP), which is made up of two parts – a deposit and monthly repayments – with PCP you split the cost of the bike into three chunks; a deposit, your monthly repayments and the final chunk, which is the future value of your bike (known as the guaranteed minimum future value, or GMFV). Because you're only paying back a part of the total cost of the bike, the monthly repayments are way lower than if you were paying the total of the outstanding balance. Some people get hung up on the GMFV or 'balloon payment' as it used be known, but they shouldn't. The figure is created by the finance company to forecast a future value for the bike – not the actual value, but the minimum value.
For example, a £10,000 bike could have a deposit of £1700, and if the bike is expected to be worth £6,000 after 3 years the GMFV could be set at around £4300. Therefore when you trade the bike in you have £1700 collateral as your deposit for your next machine. If the figures have been set correctly by the finance company, you ride into a dealership in three years' time with the equity carried over and ready to put down on the next bike you choose. Assuming you go for something of a similar tier, it's likely your monthly payments will remain close to what you've been used to, despite coming away with a brand new bike.
According to Yamaha UK's Marketing Manager Jeff Turner, the continuation of PCP on a new motorcycle at the end of a contract's term is almost inevitable, "PCP has made motorcycles so much more affordable. Our R125 is supported by a PCP deal, requiring a £1000 initial deposit and then monthly payments of £69 for the next three years. Once the period is up our customers can go back into a Yamaha dealership and take out PCP on the R3, carrying over the equity from that initial deposit, with monthly repayments going up by just £10. It's a no brainer, and has seen huge popularity amongst our customers. Our PCP is marketed under the 'MiYamaha' label and was originally launched by us in 2013, perfectly timed alongside the introduction of the MT-09. The MTs have sold exceedingly well since their introduction, and 50% of the models sold in year one were purchased using PCP. I can only see this finance method becoming more used in the future."
PCP in practice
Article continues below...
---
---
For a real appreciation of how PCP works, I got a quote at Marshall BMW, near Grimsby. Sales Manager Paul Clarke sat me down and pulled out a 'Statements of Demands and Needs Credit' form. He explained that it's the dealer's responsibility to work out the best buying option for each customer. Using a 'Product Fact Finding' flowchart, I was asked a variety of questions including how long I intended to keep the bike, what kind of annual mileage I'd typically do, and whether low monthly repayments were important to me. My answers pushed me towards the PCP route. "We're regulated for consumer credit activities by the Financial Conduct Authority (FCA)", said Paul. "With the onus being placed on us to make sure that any purchase is made with a full appreciation of all the buying options available to a customer. In today's world everything is very clear for customers, and it's our intention to help everyone grasp the entireties of finance options. Most of our customers are new to PCP, but over half of our bikes sold are purchased using this platform, because it suits their pocket. It's not right for everyone, but the biggest hook to PCP is that it makes high-end products affordable, and the monthly repayments are often much less than what you'd be looking at on HP, because you're not paying off all of the motorcycle's value."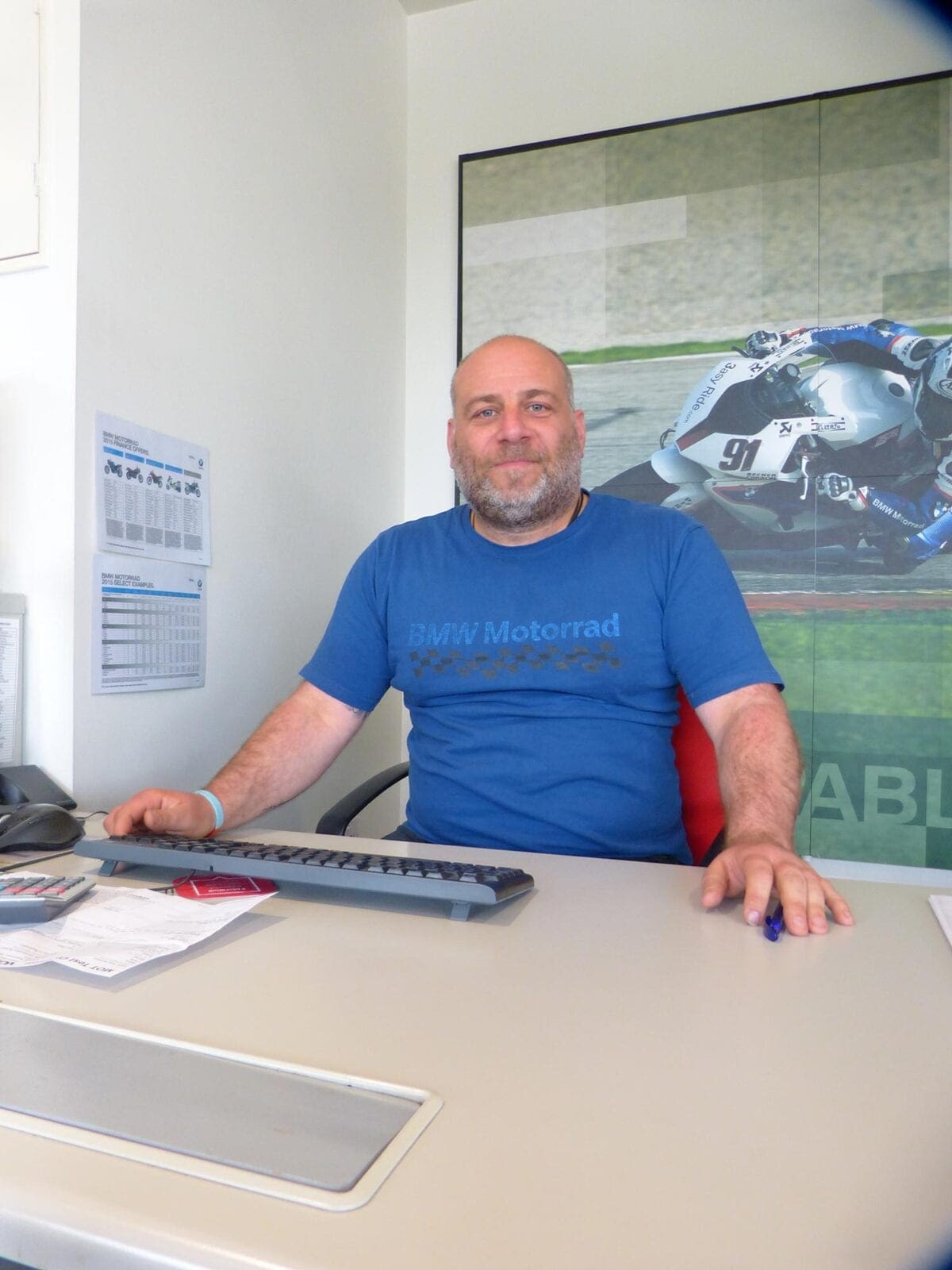 Basing a PCP quote on an R12000GS TE, priced at £14,355 OTR, with a deposit of £2895.56, the deal I was offered would have meant monthly repayments of £146 per month for the next 35 months, and a 5000 mile annual mileage (you can increase or decrease your predicted mileage to suit, but it will cost you more). At the end of that term I'd be left with the option of paying off the remaining £7732.99 (GMFV), or I could hand the bike back – essentially selling it to a dealer (and not necessarily the one I bought it from), walking away with whatever equity I had left on top of the owed figure. Alternatively, I could trade the bike (and its equity) in against another bike. I tried to get a committed figure from Paul to work out exactly how much money would be mine at the end of the three year term, but he said knowing that precise sum would be very hard to calculate, because likewise I couldn't guarantee that the bike's condition would be as good as it should be, or that I hadn't put 20,000 more miles on the clock than I should have (miles on top of the contracted PCP annual mileage figures leave you open to charges, typically 5-6p per mile). Of course, other parameters can also impact on a bike's worth; if the market became swamped with GSs it would reduce their desirability, much the same as if BMW released a new and better GS before my bike was being sold to the dealer. But… as you'll see, it's still unlikely you'll lose money on the deal.
The motorcycle industry works with two major pricing guides, which forecast a bike's value. The CAP Green Book is one, Glass's Guide is the other. I looked up the trade price for a two year old R1200GS TE in the latter (because they've not yet been out for three years), it's shown as worth £10,600. At a single year old its trade value was £11,555, so you could logically assume that by three years it would have lost two grand more; being valued around £9500. Taking the above into account, this should mean that when my term ended on the three year PCP deal, my GS (assuming it was in good condition and I hadn't broken the demands of the PCP contract) would actually be worth around £1800 more than the £7732.99 GMFV set out.
My maths aside, Paul reassured me that it's unlikely a bike will be valued at less than the GMFV figure. And, even if it is, it's not for you to try and find the shortfall to bridge it up to the GMFV sum; that's a problem for the finance company to have to worry about. In that scenario you'd simply conclude your finance arrangement at the end of the term and walk away with nothing – you've lost your equity, but you've also nothing more to pay. According to Paul, "The GMFVs are really well thought out, so despite not being able to give an exact figure of how much equity someone will have in a bike when it's time to hand it back, it's very rare that any one is left needing to find a substantial amount of additional money for their next motorcycle, because the GMFV figure is always lower than what the bike is actual worth. I recently had a guy come in with a '13-plate R1200GS, which had a GMFV of £7700. I gave him over £10,000 for his bike, which meant he had more than enough to cover the deposit on his next purchase."
Is PCP always best?
There are many reasons to go for PCP, with perhaps the two biggest hooks being that you're able to ride away with a brand-new bike that you might not have the cash to buy, and being able to pay low monthly sums to own it. People also seem to like the idea of being able to conclude the contract at any time, which isn't so easy on a HP financed deal. Likewise, you're not tied to any brand (because the money you owe is to the finance company, not a manufacturer), plus when it comes time to sell your bike you can shop around to get the best trade-in figure from any number of dealers. You can even look to sell it privately, as long as you inform the buyer that you have finance left to settle, and obviously let the finance company know what you're doing. This might get you a bit more cash than you'd be offered from a dealership, although a good retailer will typically try and bridge the deposit gap if you're slightly short on your next purchase, so bear this in mind and try to get the best deal you can – much the same as if you were trading in any bike. Of course, PCP won't suit everyone, but there's a good reason for it proving so popular with those that know of it and understand it. The current economy's generally low APR rates are making deals even more attractive, so if you were looking to go down this route, now's probably the best time.
The customer's take
Michael Miller, 71, is a PCP customer, having bought his last four bikes this way. He told us, "I'm a big fan of PCP. I first came to hear of it around seven years ago, whilst I was looking to buy a new R1200RT. I didn't have the cash to purchase the new Beemer, so I was looking into finance options and PCP was mentioned. I was a little sceptical at first, because it sounded too good to be true, but the system was explained properly and I couldn't resist. I traded my old bike in as a deposit and walked out of the showroom with the bike I really wanted, with a payment structure which made things affordable. I've had such a positive experience that I've continued going back to the buying option every time, only ever once needing to slightly top up my carry-over deposit, and that was because I wanted to change my bike before the term of the contact had expired. My advice to anyone considering PCP would be to make sure you have allowed yourself a high enough annual mileage, and be sure to keep your bike serviced and in good condition. I've never incurred a penalty owing to the state of one of my bikes, although I did get a scratched pannier sprayed before it came time to trade one back in. On the whole, I would recommend PCP to everyone. It's been a huge asset to me."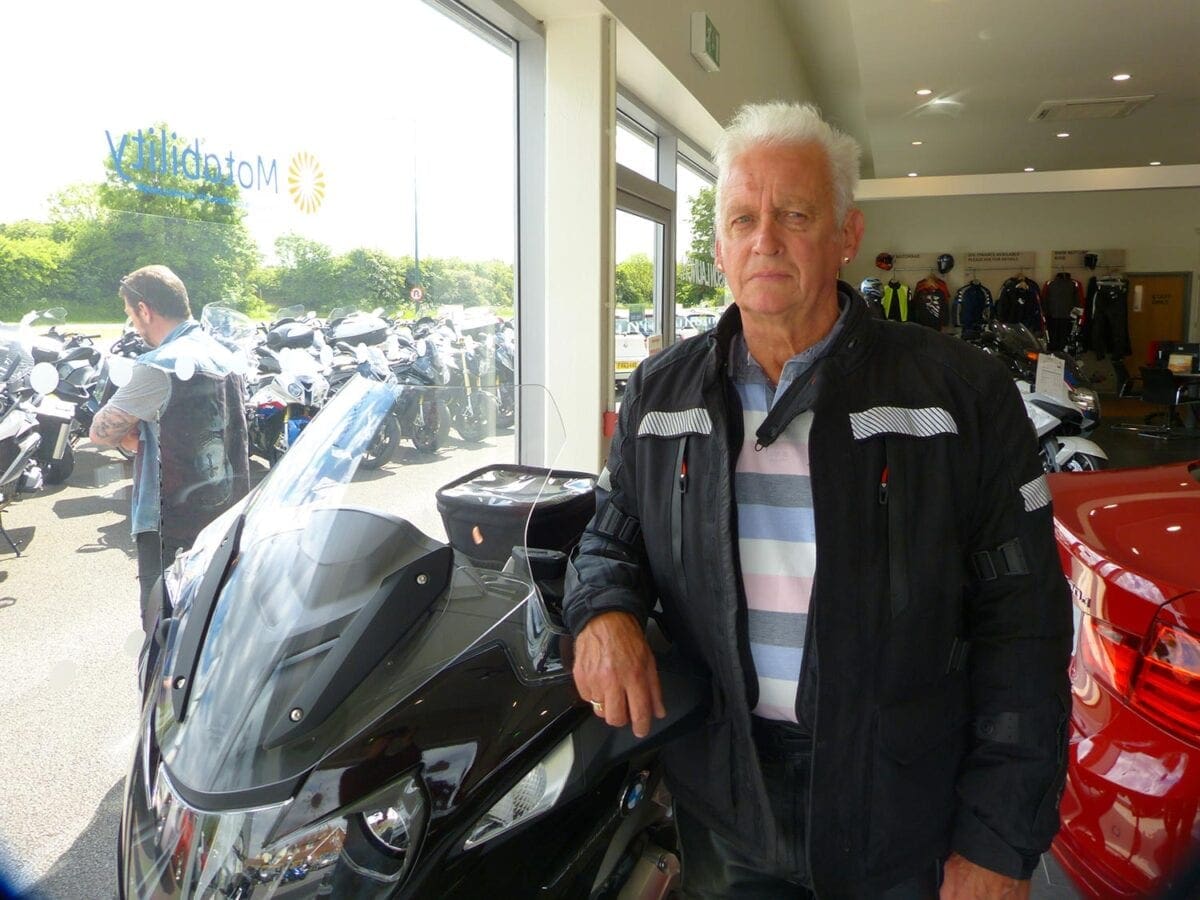 Another man who has nothing but praise for PCP is Rob Hill. He's just signed up to his second term, and told us he'd have otherwise not have been able to afford his new bike. "I'm a big fan of PCP for a number of reasons. There are a lot of perks, including being able to own a bike that I'd otherwise not be able to afford. What people might not realise is that you also have buying power when it comes to purchasing a new bike, much like a cash buyer. On my last purchase I managed to lower the APR on my bike's credit by 4%, which has made a substantial difference to the overall cost of my finance. My only other advice is not to get lured into paying too little on your monthly repayments. I've opted to pay a bit more than I could have, because I don't want to be found lacking in equity when it comes time to sell this bike and buy the next one."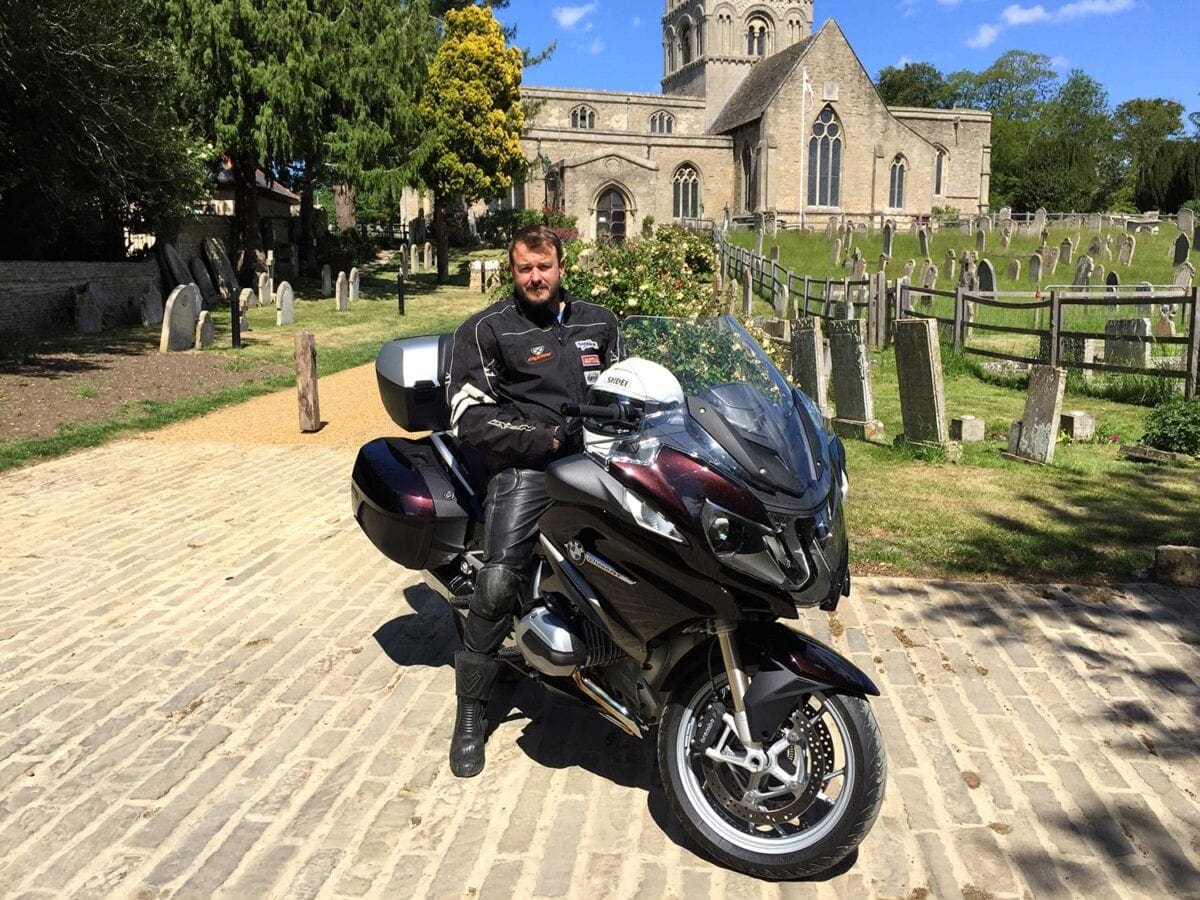 How the industry thinks
Most brands massively welcome and support finance options. Kawasaki is partnered with Blackhorse Finance – the largest lender in the motorcycle industry – and offsets its marketing budget to help make models more affordable to its customers by subsidising a loan's APR. "Every manufacturer pushes incentives", Kawasaki UK's Sales Manager Craig Watson told us. "You can offer free insurance, a fancy exhaust or servicing over a certain period of time. It all helps, but what we believe at Kawasaki is that it's most important to firstly make the motorcycle affordable. We want people to be able to find the bike they want, then find the deal which allows them to own it. In today's world, price point and affordability has never been so crucial; the market is so competitive".
To make things easy, Kawasaki has created a specific finance-focused website – www.kawasaki-kalculator.co.uk. "The website is a great tool", Craig explained. "People can sit at home and work out exactly what it will cost them to buy a bike on HP or PCP. There's no salesman standing over your shoulder, so it's a much less pressured scenario. It's essentially an aggregator site so, having selected the bike you're interested in, you can choose the kind of finance you're after, the duration of the agreement and amount of money you'd be looking to put down as your deposit. Press Kalculate and the site instantly tells you all the stuff you need to know. If you like what you see, you print a copy off or forward the link to your local dealer".
Ducati is another very proactive PCP brand, achieving great success with its TriOptions finance. The Italian manufacturer launched its purchasing product three years ago; a third of all sales are bought using credit, and 90% of these are PCP. Tim Maccabee is the Managing Director of Ducati UK and told us; "The great thing about PCP is how it can make luxury, premium products like ours very affordable. Because our residuals are so strong, it often works out that our models can be as comparably affordable on PCP as lesser-priced rival products. People love this, and it has significantly opened the door to new customers."
The finance company's view
Black Horse Finance is the leading motorcycle finance company. A chat with its Franchise Development Manager, Dave Macey, shed light on some key PCP questions …
What happens if my bike's damaged by the end of the PCP term?
"It's the customer's responsibility to maintain and ensure the good condition of their motorcycle throughout the PCP period. Naturally, if the motorcycle is damaged its value will be compromised, so will not be worth the same as it would have otherwise. Of course, the GMFV figure is typically set around 20% lower than the bike's actual value, so assuming the damage/condition of the bike is not too severe, you'll still get more back for it than the GMFV that was set at the beginning of the contract. But it might mean that you'll have to put more money in than you would have on your next PCP contract, to meet the 15-20% deposit needed on your next machine."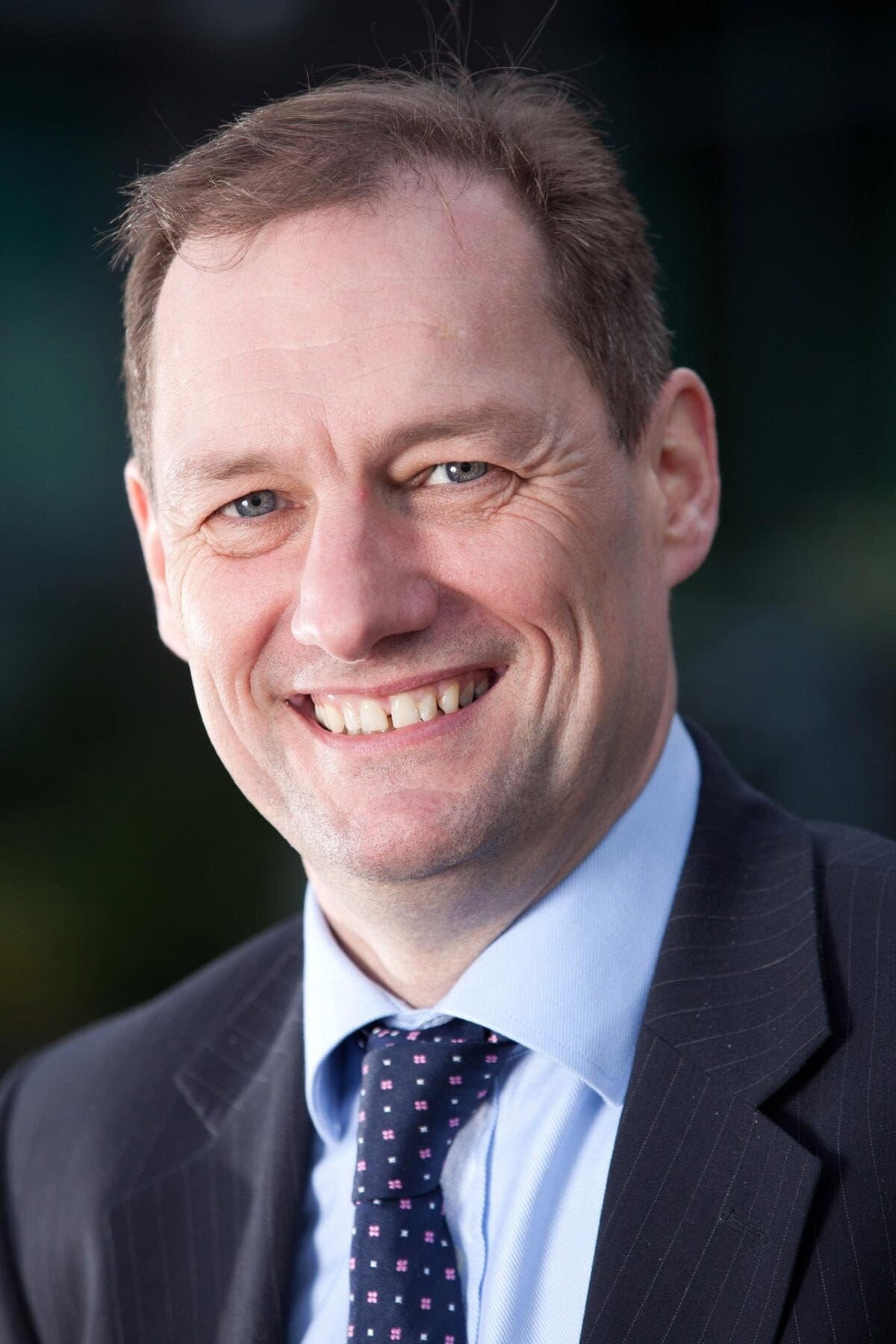 What happens if you exceed your stipulated mileage?
"At the beginning of every PCP term the dealer will carefully help you to determine what your annual mileage should be set at for the duration of the finance– ranging from 1-24,000 miles per annum. Off the back of the mileage, your bike's GMFV will be set out. So if you were to exceed this stipulated mileage it would essentially alter the bike's future value. For this reason, financiers set out excess mileage charges. Most have a two-tier charge system, so for example sub-5000 miles [on top of your agreed allowance] would be charged at 6p per mile, whilst 5000 miles and upwards would be charged at 12p per mile. Also, you cannot elect to increase your stipulated mileage half way through the contract, so you must keep this in mind. The excess charge will only impact you at the end of the term, so you might be able to alter your riding usage in the final year to ensure you are within your allotted miles."
Can you conclude your PCP contract at any point?
"You can request a settlement figure for your PCP purchase at any point in time, so you can essentially end your PCP at any point. There is no penalty for ending the term early, although the settlement figure will obviously be higher than the GMFV figure that has been calculated for the whole duration of your original term. Some people opt to conclude their contracts when a manufacturer brings out a new bike, prompting them to sell their bike in order to purchase the next one on PCP."
Will changing bikes cost me money?
"It's typical that a customer will have around 20% equity following the sale of their bike, having paid off the remaining finance due. PCP deposits average at around 15-20% of the motorcycle's value, so if you were to choose a follow-up bike of the same value as the one you have just handed back, then you would have sufficient funds for the necessary deposit. If you chose to go for a less expensive product next you would probably have more money than you need for your next purchase. Likewise, if you went for a more expensive bike you would have to find more money to top up the necessary deposit."
Motorcycle Sport & Leisure magazine is the original and best bike mag. Established in 1962, you can pick up a copy in all good newsagents & supermarkets, or online…
Buy a digital or print edition  Subscribe to MSL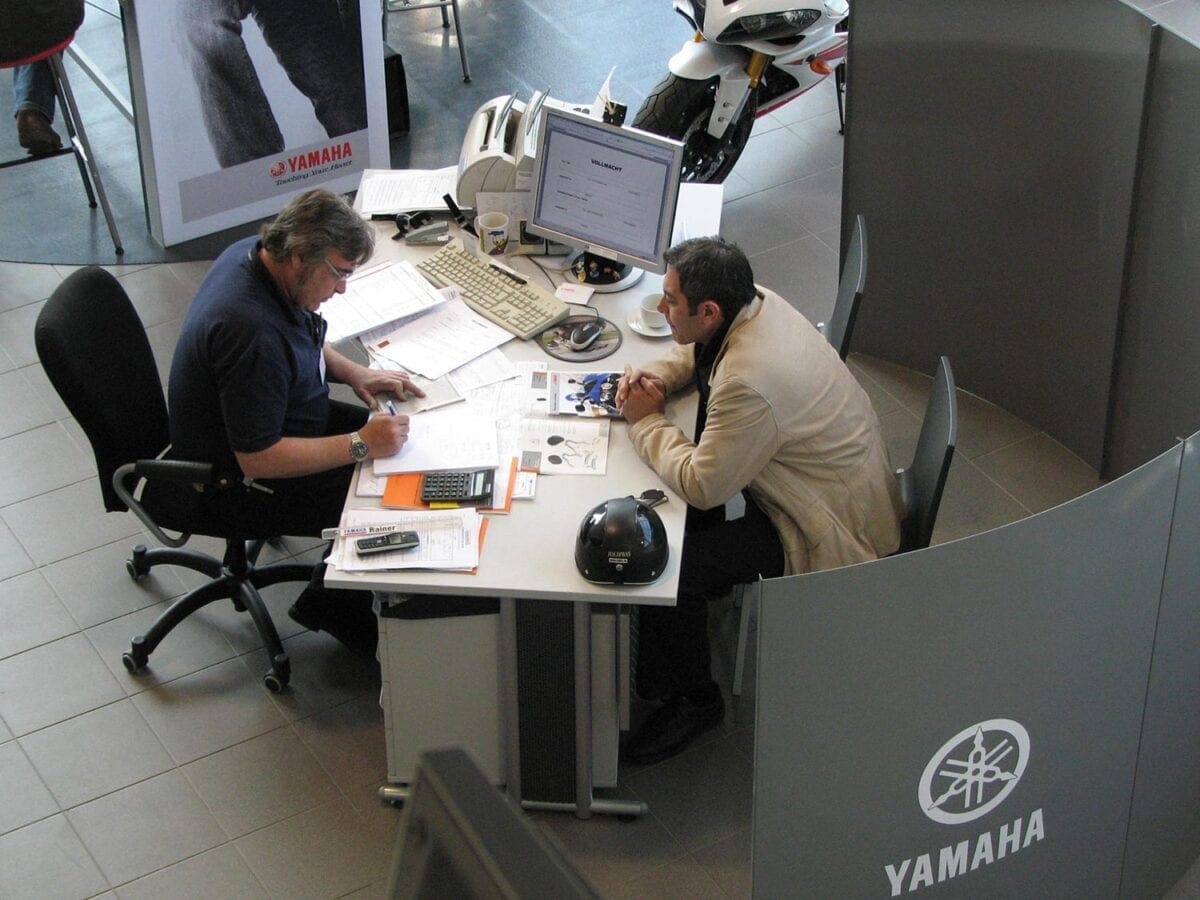 Enjoy more MSL reading in the monthly magazine.
Click here
to subscribe.