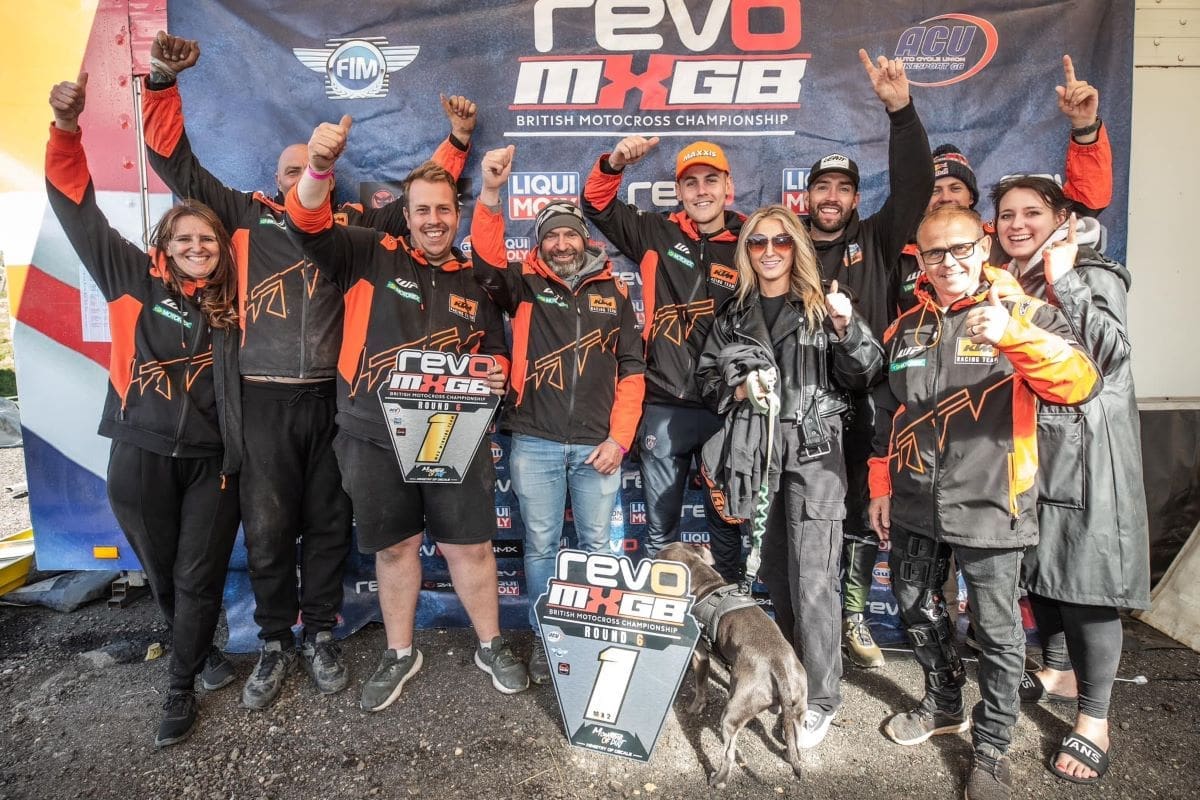 Gabriel SS24 KTM headed back to the races last weekend for the Revo ACU British Motocross Championship. The July round took place at a new venue to the series, Schoolhouse MX in County Durham.
The Gabriel SS24 KTM team took home an overall 1st in the Pro MX2 class, a team first. Taylor Hammal had a great weekend, going 1-3 for 1st Overall.
Hammal said, "I'm really happy with the weekend! It was a first race win and overall for me in MX2. Felt like a massive relief to finally do it as I've felt I could win for a while, but just had some bad luck. Big thanks to the team for all their hard work, and everyone that supports me!" Supplied by Bickers, Gabriel are riding on Maxxis MXST+ (front), MX-SM (rear), Riga Gomme Mousses; and using Motorex Crosspower 2T, and the 520 MXZ5 RK Chain.
Article continues below…
Advert
---
Enjoy everything MSL by reading the monthly magazine, Subscribe here.
---
Meanwhile, riding on Maxxis, Motorex, RK, Ferodo, Supersprox, & Riga, team SC Sportshomes Husqvarna managed a DOUBLE-PODIUM over the weekend. MX2 rider Jorgen Matthias Talviku achieved 2nd overall for the weekend. JMT's team mate, Elliot Banks-Browne, is curently 3rd in the championship. Elite rider, Evgeny Bobryshev, managed his first podium since 2021 in the MX1 class after a solid day, sitting 4th overall in the championship.
Riding on Maxxis, RK, Motorex Ferodo, Riga, and Supersprox SJP Moto had a successful weekend leading up to the last round of the MXGB. Young talent Reece Jones has another win under his belt in the 125cc class. Storming his class, Reece pushes 34 points ahead in the championship. Team mate Josh Vaile also gained some points to clear himself 54 points from the rest in the 250cc championship.