Cambridgeshire to Cornwall…via Northern Ireland – 1300 miles by Ducati Monster in a Covid summer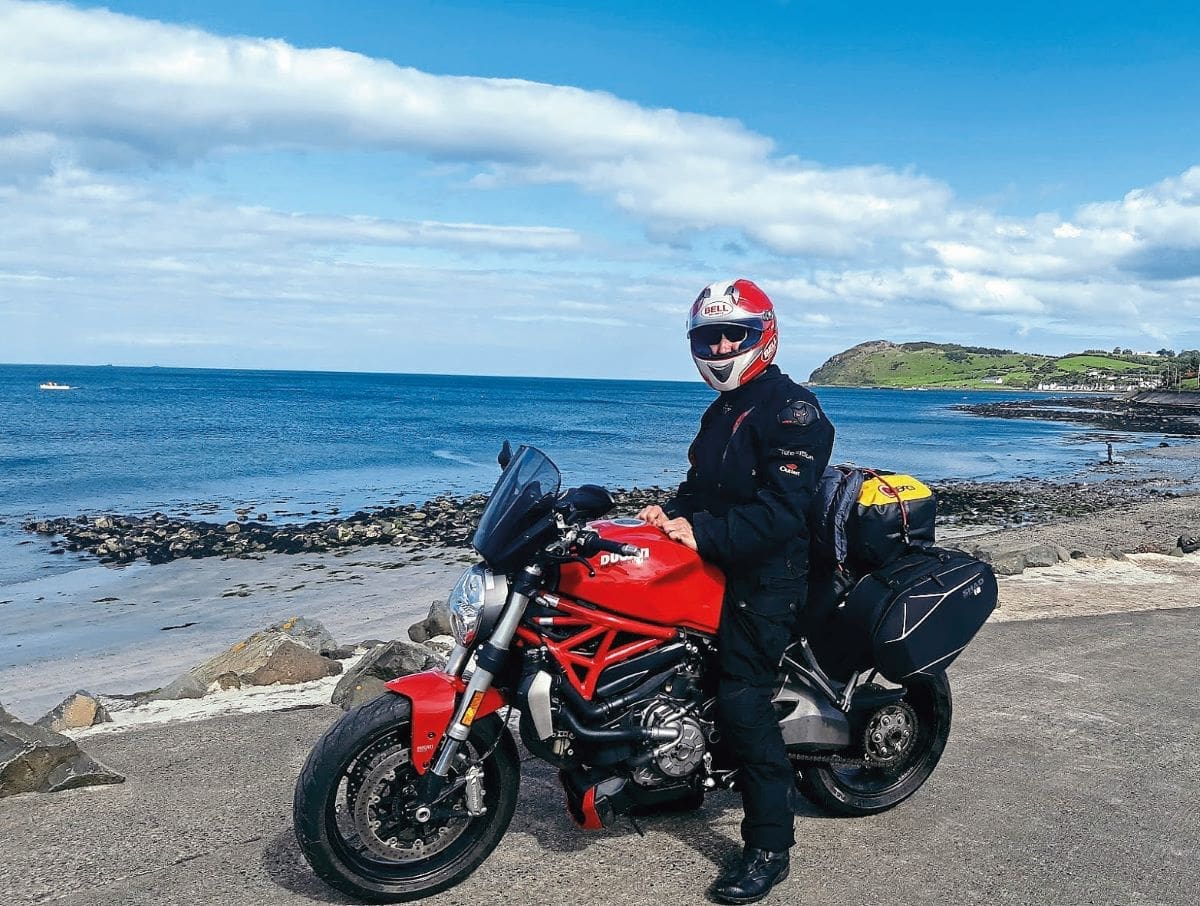 WORDS & PHOTOGRAPHY: Conan Fryer
It was in between lockdowns in some twilight period of 2020. I was all ready for an escape on the Monster 1200 to Cornwall. It had been a tough year so far, and being a key worker meant about double the usual workload, but then we were living in abnormal times. The upshot was, I was well ready for a decent break. With the B&B booked, Monster serviced and luggage strapped on to bike, I was good to go – then I got a call from work!
Article continues below…
Advert
---
Enjoy everything MSL by reading the monthly magazine, Subscribe here.
---
We had an emergency job in Northern Ireland, and even without the aid of a Satnav, I knew that this was not on the way to Cornwall. But work is work and after a late ferry booking, next day I was on my way to Birkenhead and the overnight boat to Belfast. All good, except last time I had done this, the ticket included a cabin. In my rush this time I hadn't checked, and cabins were booked out. Thankfully I was given a place on the waiting list and was eventually allocated a cabin, thanks to a 'no show' booking.
Belfast was quiet when we docked at just after 6am, so I made headway towards the job, stopping at the Oxford Island Nature reserve at Loch Neagh. The café wasn't open, but the owner was just unlocking and gave me a brew, insisting on no payment. I love the kindness of the people round here. There is a great bike dealer here too (Evolution Motor Works), closed on this visit, but normally well worth a stop.
I got to the job in Dungannon, and was done in about six hours, so now what? I had flexibility on the return ticket so decided to shift my holiday a bit and use the opportunity to explore the Causeway coast – a quick booking with a guest house near Bushmills made it official. Then the rain started! Still, I was on holiday now, so made a leisurely ride to the guest house and dried everything out.
Next day I made the obligatory visit to Giants Causeway, though at dawn. I was the only person there, and it was a soulful experience being at one with the majesty of the place. You can't help but wonder where the Causeway heads and which giants travelled on it, and by what means? My imagination went wild.
With a full day ahead before the ferry back to England, I had plenty of time to see more of the Causeway coastal route, which of course included a spin around the North West 200 circuit. Just me on the grid today, but imagining the adrenaline of the start line in full race mode, I was planning my return.
As for the coast road from Portstewart to Belfast, I can only recommend this goes on your list of 'must rides' if you haven't already ridden it. I rate this better than many rides in mainland Europe as there's always something new to experience. Just don't rush it, or plan it, but let the road take you where it wants and enjoy….
I made it to Belfast in good time for the Birkenhead ferry. There was one other bike, a custom Harley being delivered to its new owner, and I got chatting to the guy who built it, helping him strap it down. This is one of those skills bikers pass on to each other, and I remember being grateful when somebody helped me out the first time.
Support your YHA
Off the ferry and back in England, I started thinking of the holiday route. I needed to drop some work stuff off near Lutterworth, so made up an alternative route to Cornwall, with plans taking shape in my head as I enjoyed the ride and tracked the weather.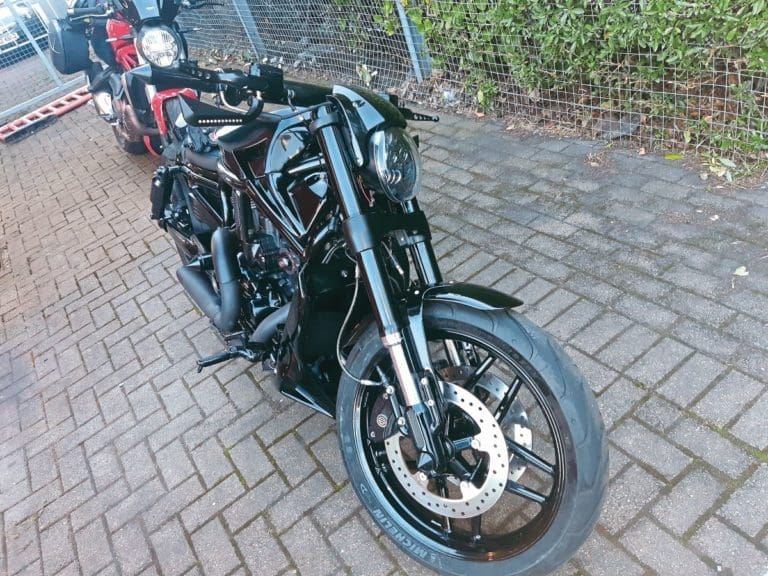 I rode the M56 and A556 to the Cat and Fiddle at Macclesfield (quiet that early in the morning) before dropping over to Buxton on the A537 for breakfast. Then the A6 to Bakewell for coffee (and yes, a tart/pudding). In fact, my appetite was starting to shape the route, which seemed to confirm that I was now in full holiday mode. By Matlock I was in the company of lots of other bikers, some out to enjoy the ride and some out to push the limits of their skills and luck. It was a warmish day, and although it was still midweek somehow felt like a Mad Sunday. I'm sure you know the good biker stops on this route, but if you don't you'll find them by heading for key stops such as Matlock Bath and chatting with the locals.
After dropping down to Derby and my work stop at Lutterworth, it was time to bag some big motorway miles to make progress. The Monster does this with ease, just stopping for a drink every 150 miles or so, which is about when I am ready for a refresher, so we are well in tune. I did have some problems with the fuel gauge on this trip (since fixed by the great team at Ducati Cambridge), so counting miles became a rhythm to this journey.
I could have picked up the direct route to Cornwall but decided I wanted to see more of the south coast, making for a stay at a YHA (youth hostel) on the South Downs near Lewes. These guys really need our support right now. The YHA was always there for me when I was travelling cheap, so the opportunity to book a room and give something back while they can't use dorms seems right to me. The route was via the M6/M1 for a bit, and then a lot of A14, M11 and M25. Other than fuel, I made for a stop at the fabulously named Route 1066 Biker Stop on the A21 (highly recommended) and the A27 for a super evening ride to the YHA.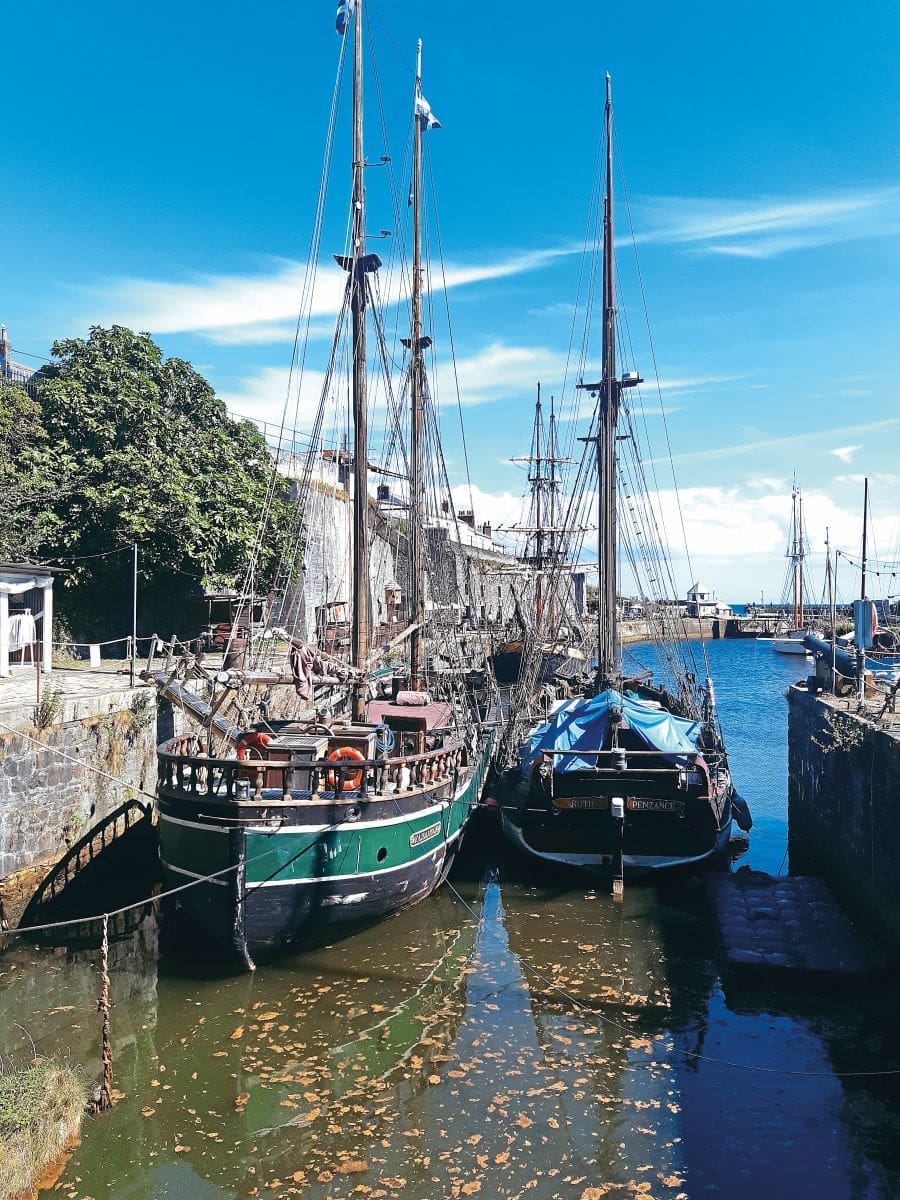 Stopping on the South Downs gave me a chance to visit Newhaven and Brighton. The former might not be everyone's first choice to visit, but I would say that it's worth it. I found the friendliest of coffee caravans on the seafront and was in awe at the Wavewalker, a massive jack-up barge/platform which is used for offshore drilling or investigation. Built in the Netherlands, it was en route to its new owner a long way west across the Atlantic, but was held up in Newhaven thanks to Covid.
Last Leg
With the South Downs behind me it really was time to head to Cornwall! I used a scenic and mostly direct route via the A27, A31, A35 and A30, all of them heading westwards. This took in lovely places such as Arundel, Chichester, Portsmouth, the New Forest and Dorset. I chose my stops where there were fewest people and had no particular plan other than to get to my overnight stop eventually at St Austell.
Every place in Cornwall was booked out as the whole country had by now made this the location of their 2020 holiday. But I had a kind of plan. I did know of a place that would not be booked, a cave on the coast (used with kind permission and local advice). Here I got one of the best night's kip I have had in a while. The Monster was secure in the bike parking locally, so what's not to like? Breakfast was what I had in my pannier, an instant porridge pot made good with my jet boil.
The rest of the Cornish part of the trip included a visit to the amazing Lost Gardens of Heligen, and the famous three for me – Oggy, cream tea and cider (or is that Somerset? who cares by now). I finished at my favourite beach at Treyarnon Bay, where a 'storm with a name' was rapidly approaching, so I decided it was time to head home. Getting ahead of the storm I was on the road at around 3am, taking the direct route back to Cambridgeshire. This was a bit of a gear and spirit endurance tester, raining heavily as the storm chased me north and east. Still we managed, and I now know which bits of my gear keep out water the longest.
Here's the map of the trip. And if you fancy doing it yourself, you can download the route here: www.dropbox.com/s/l9rmext1tbcpsba/MidRide732.gpx?dl=0