We all know the Pyrenees are a great summer destination – but did they make sense in March?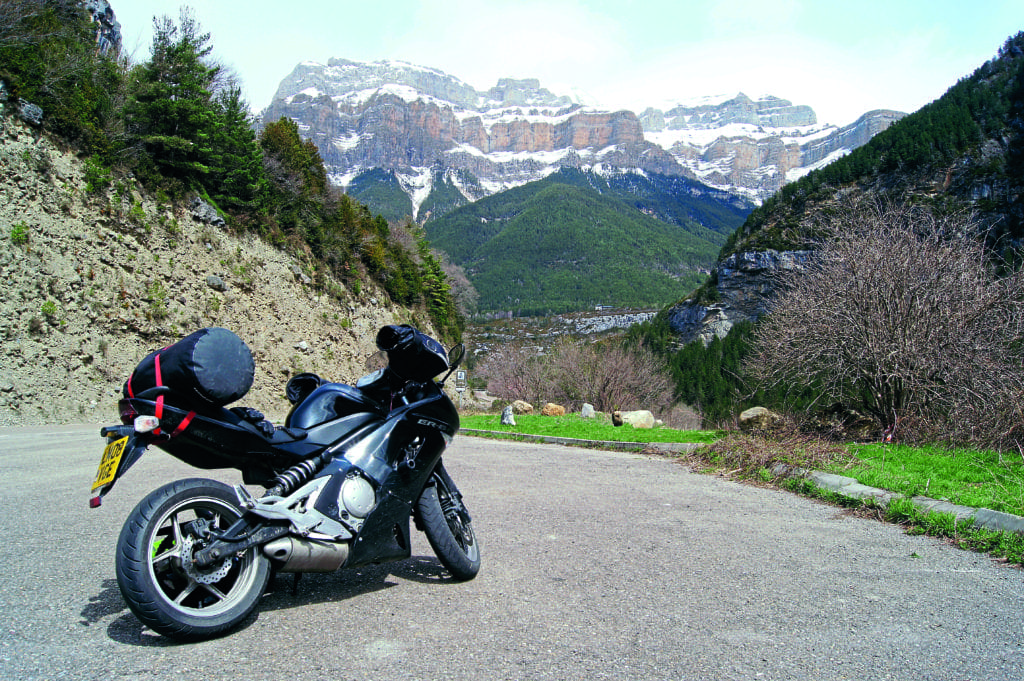 It had felt as if the trip hadn't really begun until I set off for Jaca. I'd slogged over the border from France at Arneguy, bounded on both sides by a narrow tunnel of trees, from above by sleet and snow and by the slippery, winding road beneath. On my way into Spain I'd been overtaken by an old van that went like the clappers through the twists and turns despite the conditions. I'd also been avoiding pilgrims on foot, on their way to Santiago de Compostela, and the overcast sky and fading light didn't help. By now I could no longer feel my fingers and toes and I couldn't decide whether to stop and warm up, or push on to Pamplona. I pushed on.
To keep up to date with and everything Motorcycle Sport and Leisure, like our Facebook page or subscribe to our monthly magazine online!
On the final stretch though, coasting down the hill towards the city, I felt relief as suddenly it all looked familiar, recognisable from the pictures.
I spent a couple of days sightseeing in Pamplona and was now preparing to leave, sitting in a restaurant enjoying good food and hospitality. It was three degrees outside with the sleet coming down and a bitterly cold wind blowing umbrellas inside out. Had I done the right thing to head for the Pyrenees before Easter? I'd had a warning that the mountain passes would be snow-bound and I wouldn't make it over them, although as far as I could work out they were by now mostly clear and open, though the forecasts were for colder weather than usual.
Even before leaving home I'd had second thoughts. Although reassured that my Kawasaki ER-6f was freshly serviced, this would be my first big trip and riding for eight months. I whittled spare clothing down to what would fit in a roll bag and rucksack. Then I started reading about brown bears running wild in the Pyrenees. Still, I couldn't do anything about that or the weather and in any case didn't have any choice now – I had to keep going.
Day six started with ominous black clouds hanging over Pamplona's surrounding mountains, though the rain had stopped and it felt a touch warmer. I went to a nearby bar for breakfast where punky staff played the Ramones loudly and served well-dressed locals who dropped by for coffee and pastries. No one was in a hurry, despite being on the way to work, which all seemed entirely normal and I was happy to be a part of it. Energised by the music ringing in my ears, I layered up once again.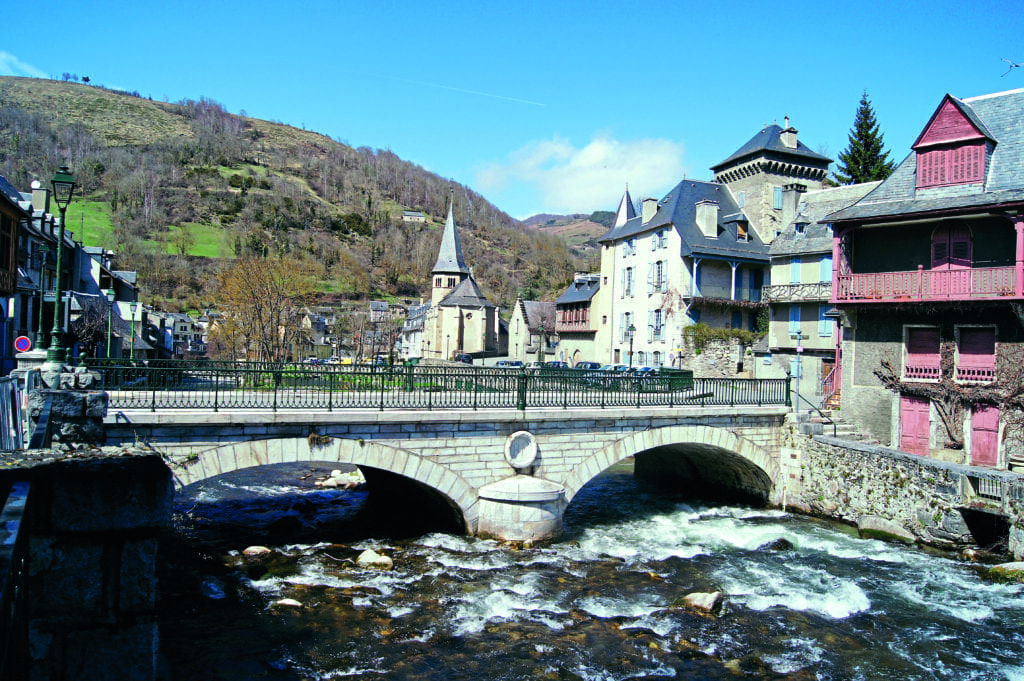 To keep up to date with and everything Motorcycle Sport and Leisure, like our Facebook page or subscribe to our monthly magazine online!
I was soon out on the road to Jaca and by now the sun had come out, the sky was blue and the river Aragon flowed into sparkling turquoise lakes set among the dusty hills. I regret not stopping to take it in but after a few days off my bike I was keen to get back in the saddle. In the far distance I focused on a medieval village standing up on the flat plain and then towards the mighty Monte Perdido in the National Park of Ordesa. Faced with the view of a monastery made tiny set against the 3000m mountainside, I stopped in nearby Torla for lunch. Peeling off many (though not all) layers of clothing was liberating – I'd perhaps overdone it in preparing for the worst that morning.
I emerged from the bar into the fresh mountain air and was soon back on the road, grinning at the unbelievably smooth winding tarmac of the N260. I was relying on a good old paper map and the complete absence of traffic added to the fun. I had to stop and gaze at the huge spiralling grooves around the hillside made even more mysterious by the turquoise pools and the abandoned village of Janovas, evacuated in the 60s to make way for a dam that never got built. Another biker stopped, although with few words in common we smiled, snapped each other's photos and enjoyed the landscape. It wasn't long after that I reached Ainsa and as the only guest in the B&B I was welcomed by the family for dinner.
The next day was just as bright and I headed upwards to the Bielsa tunnel with the intention of dropping back into France for a spot of lunch. On the way up the mountain I spied frozen waterfalls in shady, pine-clustered crags and eventually came up behind a few cars queuing for the tunnel. Here there was traffic after all, mostly Spanish people heading north and the usual local white van, this time waiting patiently. We headed into the mountain and all went dark and gloomy for several minutes while listening to the pulsating echo of my bike reflected off the sides of the tunnel. Then I burst out into blinding sunlight reflecting off a blanket of snow. I was level with a couple of clouds in the distance, with a spectacular view down a seamless white valley into France.
To keep up to date with and everything Motorcycle Sport and Leisure, like our Facebook page or subscribe to our monthly magazine online!
I nervously hovered on the brakes all the way down, the overbanding and meltwater streams coming as a surprise after Spain. A lazy lunch followed in Mairie d'Arreau, where a local chap snoozed in the sun beside my bike in the town square. One cassolette and two hours later I returned, and the sleeper was still there although now it had hit ten to two and being France others gradually emerged from bars to return to work.
Now firmly in Tour de France country, the 650 parallel-twin wound its way up Col de Peyresourde easily enough followed by the snow-lined Col du Portillon back into Spain.
To keep up to date with and everything Motorcycle Sport and Leisure, like our Facebook page or subscribe to our monthly magazine online!