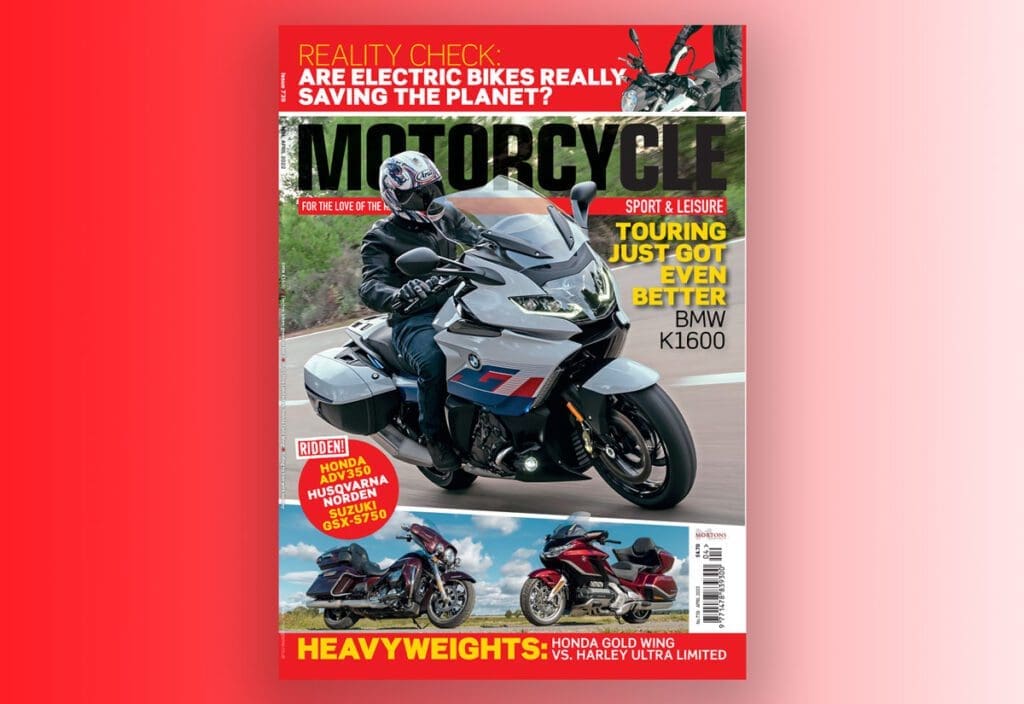 In the April edition of Motorcycle Sport & Leisure, there are new bikes in dealerships, new tours are being planned (maybe even venturing abroad this year?), and if we whisper it very quietly, can we suggest that the weather is finally getting more biker-friendly too?
There is also more exciting news, reviews and guides with interviews with experts and excellent photography. The April issue also includes:
First ride: BMW K1600
The bike is not new, but it has been updated for 2022 in all four forms that it comes in: the B (for Bagger), the GT (the Grand Tourer), the GTL (like the GT but with an extra pinch of Luxury), and the Grand America (based on the B, but with full-on tour trim).
Article continues below…
Advert
---
Enjoy everything MSL by reading the monthly magazine, Subscribe here.
---
To Iran with no map
We all like to think that we are happy-go-lucky bikers, independent and carefree, ready to point our front wheel towards adventure without hesitation. But whereas for most of us that means taking the bike for an unplanned Sunday bimble, for the Marshalls it meant riding to Iran without even bothering with trivialities such as a map. There's a word for people like that: legends!
Heavyweight tourers: Honda vs. Harley
While the BMW guys rolled out the new K1600 in Spain, we took a couple of the big competitors out for a test. The Honda Gold Wing and Harley Ultra Limited are both fighting in the heavyweight category of touring, but their approach to the task is not identical by any means. Both of these bikes are great at what they do, but for such different reasons.
Dave had a proper job in his hands trying to explain how they can both even exist in the same niche of motorcycling.
Article continues below…
Advert
Motorcycle Sport & Leisure magazine is on sale in UK newsagents and supermarkets, and you can buy the current issue in digital and paper formats here!