CFMoto Power Co. Ltd. was founded in 1989 by 24-year old entrepreneur Lai Guogui to make components for the growing Chinese PTW/powered two-wheeler industry.
It began manufacturing complete motorcycles in 2000, once it obtained the necessary government licence to do so, although since 1996 the company had built 125cc motors for sale to other companies, and the following year developed the first complete liquid-cooled motorcycle engine made in China, again for supply to other brands.
In 2007 CFMoto moved into its present purpose built 150,000m² plant in Hangzhou, 170km SW of Shanghai, whose 1,520-strong workforce – 240 of whom are qualified engineers directly involved with R&D of new products – is steadily ramping up production not only of bikes and scooters, but especially ATVs, in which CFMoto is a global market leader.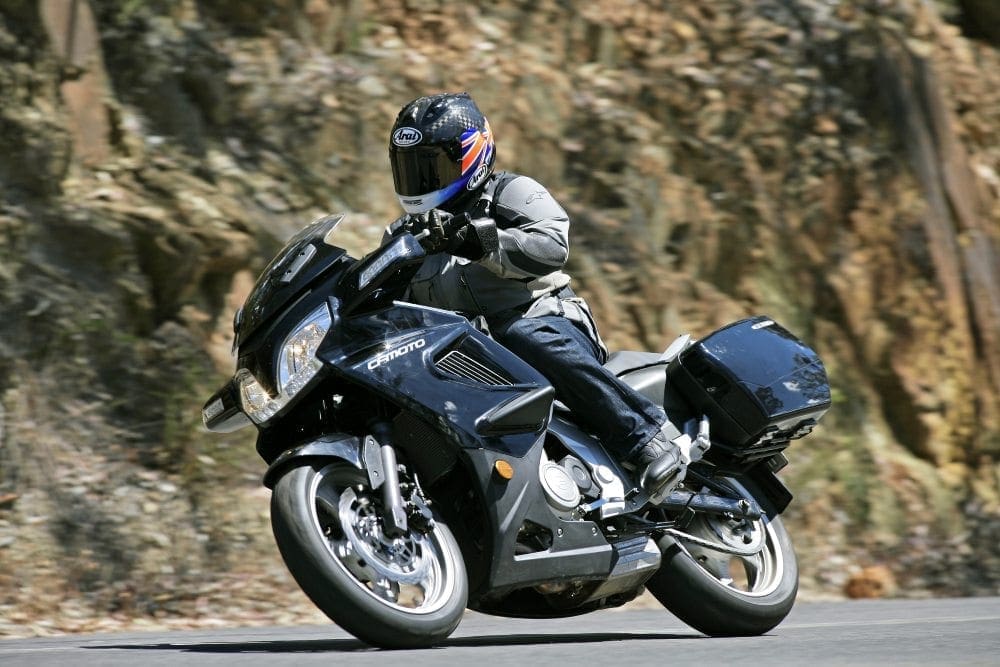 Following a policy unusual in China of moving upstream in terms of engine capacity, in 2009 CFMoto began development entirely in house of its own 650cc parallel-twin motor as a platform for a range of different middleweight models, of which the original 650NK version was the first to be launched on the Chinese home market in 2011, reaching export markets one year later.
The 650TK bagger Tourer came next, with export sales commencing in 2014 – and now it's the turn of the 650MT adventure tourer, which made its global debut at last November's EICMA Milan Show, and is already in production for worldwide sale. CFMoto has manufactured 13,000 examples of its 650cc parallel-twin family of models up to now, but this is ramping up all the time as part of the company's ongoing growth that in 2016 amounted to 16.7% over the previous year. It anticipates building 5,000 examples of its 650 twins in 2017, for worldwide sale.
With all its products, CFMoto emphasises quality of manufacture, rather than low cost, so while its bikes are well priced, they're also well-made, and durable. "CFMoto gets the whole quality issue, in a way that most other Chinese manufacturers which are primarily price-oriented, still don't yet," says Michael Poynton, CEO of the company's Australian importer, Mojo Motorcycles.
"They strictly enforce a zero defect manufacturing policy, and they've adopted what by Chinese standards are innovative production methods to ensure every product is finished to the highest level. Our core customers for their ATV models are Australian farmers, who are ultra-demanding, but it's a mark of how good CFMoto's reliability is that we now have an impressive and growing 10% market share of the ultra-competitive ATV/UTV segment, as word spreads how good they are."
CFMoto's emphasis on quality sufficiently impressed KTM president Stefan Pierer for Europe's largest manufacturer to forge an alliance with the Chinese company, which since March 2014 has assembled KTM 200/390 Dukes for home market sale from CKD kits delivered from India, and the two companies have already agreed to kickstart another joint venture.
"We've built up a very good trust level with CFMoto – they are a very serious Chinese company," says Pierer.
"We've now arranged to do a 50/50 joint venture with them on products made in China for sale worldwide. They have a very fine new entry level model using their own engine called the 150NK, which was created for them by Kiska Design, and we're going to supply them with KTM engines to produce a 200cc or maybe even bigger version of this. In a lot of emerging markets you need an aggressively-priced entry-level model, and even with a KTM 200 made in India I'm not able to compete in that sector. But CFMoto has such a good operation and such a high quality level that a CF-KTM 200 would resolve that, and I'm happy to attach the KTM name to something made by them."
CFMoto has indeed cemented a deal with Gerald Kiska, whose Kiska Design company based in Salzburg, Austria has been responsible for creating every single KTM model since 1992, when Pierer took over the company. Kiska will be responsible for the overall design including the styling of all future CFMoto models, and Gerald Kiska has no doubts about CFMoto's ability to become a key player in the global PTW market.
"They understand how the domestic market in China is changing, where with motorcycles banned from cities except if you buy a special numberplate, they have now become a leisure product that young people want to buy," he says.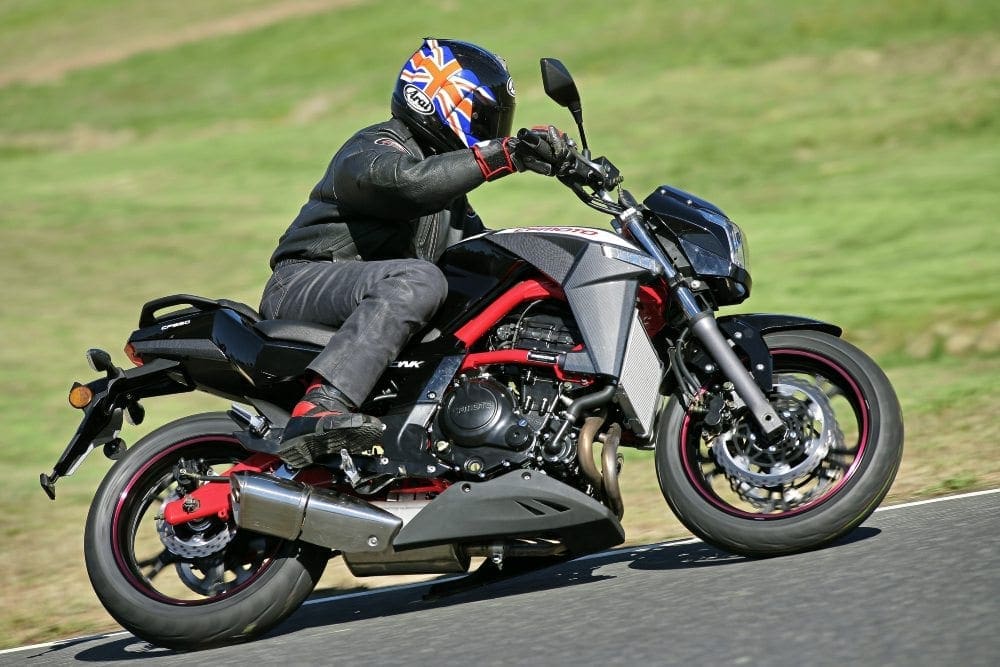 "But the big Chinese manufacturers can't fulfil this demand, because such a bike has to look different and feel different to ride than the ultra-conventional ride-to-work commuter models they produce, [which are] mainly copies of 1980s Hondas. This leaves a growing gap in the market which CFMoto has moved to exploit – and they've asked us to help them do that. But this company knows how to build a good-performing reliable engine, which is the reason for their success in the ATV market.
They understand they must train their staff properly, and that's a key reason why they're able to insist on rigid quality control in production. Plus, they understand brand marketing – they were the first to insist that their bikes are called CFMoto all around the world, when their competitors only care about shifting numbers, and allow their importers to call them what they like. So they are creating a brand, and that's one thing we can help them do with a continuity of styling, just like we've done with our friends up the road at KTM."
The new CFMoto models led by the 650MT indeed have a strong visual identity in the distinctive shade of aquamarine blue that Kiska has designated as CFMoto's future house colour – well, it couldn't be orange, could it?
The advent of the Kiska-designed 150NK entry level model means that, with a comparable 200cc range under development powered by KTM, and 400cc versions of CFMoto's existing 650cc parallel-twin models already available for the local Chinese market, but with the possibility of export sale where appropriate, the Chinese manufacturer is offering a range of models starting at 150cc and running through 200cc and 400cc capacities to 650cc – just as KTM/Bajaj currently offer 125/200/390/690cc capacity progressions for their single-cylinder range. "KTM is a cool brand, aimed at young people who value sharp styling and good engineering," says CFMoto's president, Lai Guogui.
"It's CFMoto's ambition to position our own products in a similar segment of the market, but at a lower price point."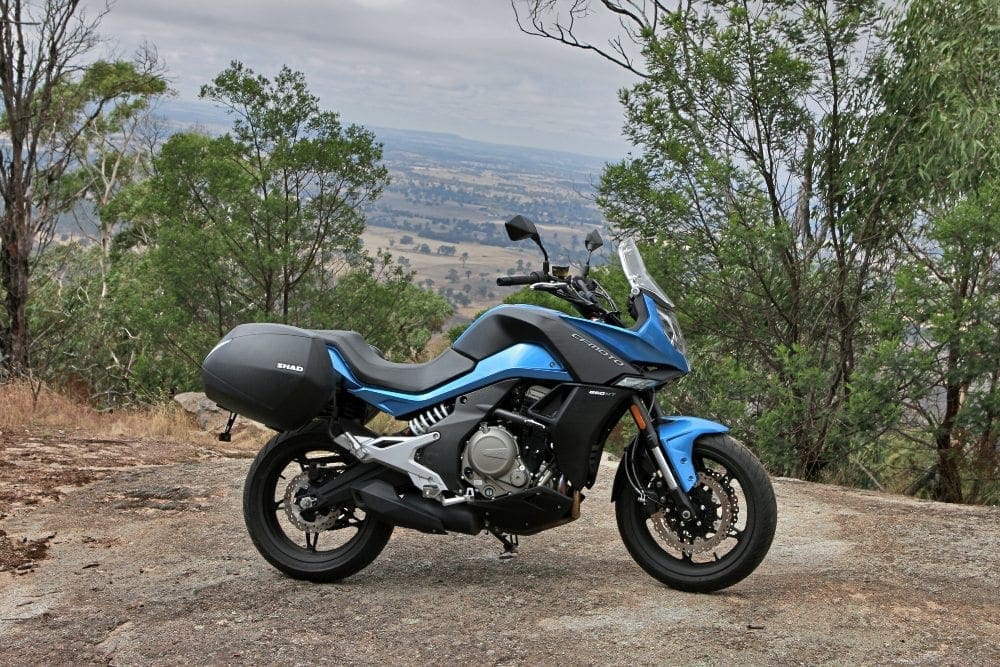 This could include Kiska producing a fully-faired sportbike version of the 650NK, after Gary Johnson finished fourth in the 2016 Lightweight TT in the Isle of Man – just two seconds off a podium – on the eye-catching zebra-design 650NK prepared by CFMoto's UK importer WK Bikes, which was displayed on the CFMoto stand at the 2016 EICMA Show. Johnson will be out to achieve the first Isle of Man TT victory for a Chinese motorcycle in this year's race run on June 7th.
CFMoto is setting the pace for its much larger rival compatriot companies in terms of product development, especially by using the services of a major European designer to create its next-generation models. The range of such bikes it's working on launching will cement its lead over other larger Chinese manufacturers in delivering attractive motorcycles to overseas customers that are both affordable, and cool.