Staying dry in a downpour with the help of Bike It and BikeTek's waterproof gear.
It's getting to that time of year when the weather takes a turn and the rain starts to fall. However, that doesn't mean you should be put off taking to two wheels. Riding a bike when you're soaked through with rain isn't necessarily an enjoyable experience – and it can make you lose concentration, which in turn can lead to mistakes. So it's important to ensure you're fully prepared and ready to tackle the rain head on.
Admittedly, a lot of riding gear available on the market is already waterproof – thanks to an array of membranes, liners and coatings. However, waterproof over-suits are great for sticking under your seat or keeping in your rucksack in case you get caught out in a particularly heavy downpour.
By kitting yourself out in the right gear and making sure you're warm and dry, riding your two wheeled machine will still be a pleasure, no matter the weather. Here's a selection of gear from Bike It and BikeTek to help keep you dry…
Bike It waterproof over-mittens
Price: £15.99
These waterproof two-finger over-mittens are available in one-size, with the elastic wrists and forearms helping ensure the best fit. Constructed from heavy duty nylon and PVC, with welded seams – these over-mittens should help keep you dry in the worst of weathers.
BikeTek Deluxe rain over-trousers
Price: £29.99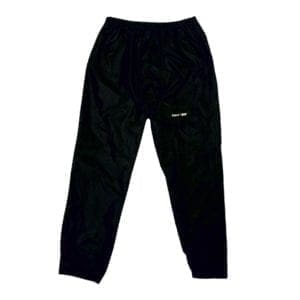 The capacious nature of these over-trousers helps them fit over your normal clothes with ease. They feature jumbo ankle zips, to make taking them off or putting them on straightforward, while the elasticated waist and ankles ensure the best fit.
They also come with an external thigh pocket with storm flap, to keep your belongings dry too.
BikeTek Deluxe one-piece rain suit
Price: £49.99
The BikeTek one-piece rain suit will help keep you dry in the worst of downpours – and as an all in one, it's easy to slip into too, thanks to its jumbo diagonal zip and elasticated waist, cuffs and ankles.
There's Velcro cuff and ankle fastenings to ensure the best fit and keep out the elements – plus an external chest pocket with storm flap, and reflective piping trim too.
BikeTek Deluxe rain over-jacket
Price: £33.99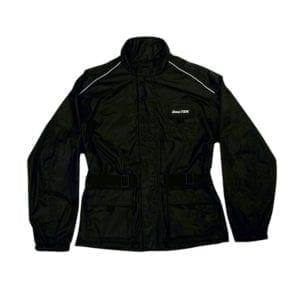 Designed to fit over your riding jacket easily, the cut is generous. There's a jumbo main zip with a storm flap, Velcro fastening cuffs, and elasticated waist and cuffs to ensure a great fit and help keep the weather out. The jacket comes with reflective piping trim, and features external chest and waist pockets with storm flaps too.
Bike It heavy duty waterproof over-boots
£19.99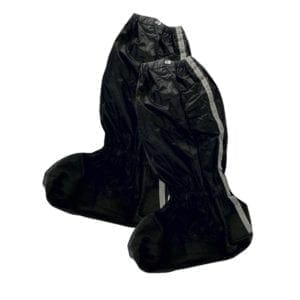 Bike It's waterproof over-boots are made from heavy duty nylon and PVC with welded seams to ensure your feet stay dry. They feature elasticated calves and ankles, reinforced soles and reflective hi-vis taping too.