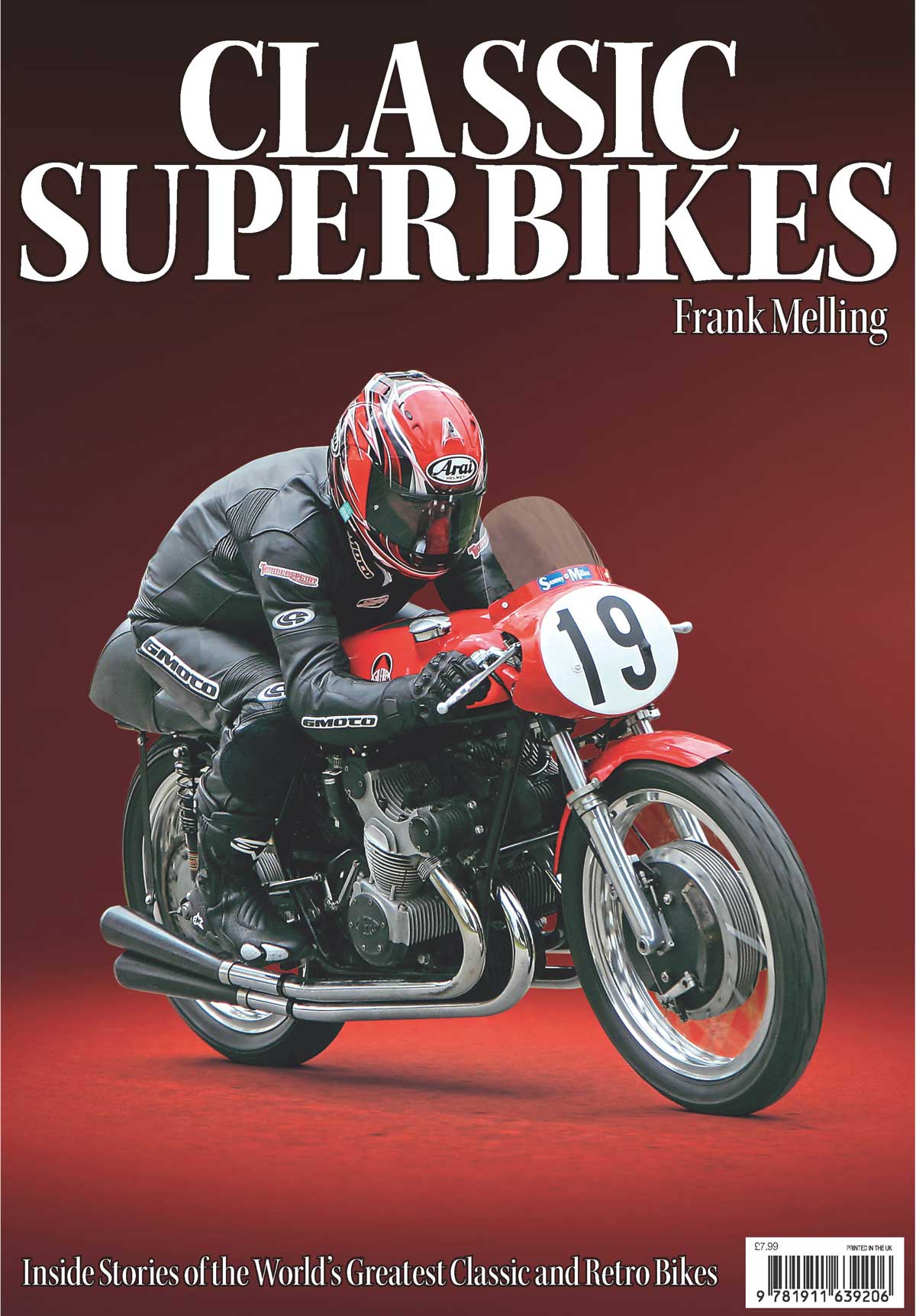 There are many great books about classic motorcycling which are packed with fascinating technical information and critical dates in a bike's production life. Classic Superbikes, by Frank Melling, isn't one of them.
This book is a tale of 15 classic bikes, every one of which keeps you awake at night just thinking about them. There are no 'sensible' machines which you buy because they are good value and spares are easy to find. These are motorcycles which you dream about riding, the best of the best of the best.
Article continues below…
Advert
---
Enjoy everything MSL by reading the monthly magazine, Subscribe here.
---
You're never going to find a grown-up reason for owning a 1957 Gilera Four, but there are plenty of bikes you could have such as Melling's favourite Mk1 Norton Commando or the fabulous Triumph Street Twin – the bike which always brings a smile to the faces of the Triumph staff who designed it.
Questions with the author – Frank Melling
Each story is told in the Frank Melling quirky, original style – peppered with anecdotes and oozing enthusiasm for the big, bold bikes he loves so much. You might agree or disagree with Melling's opinions, but for sure you will want to read on.
Article continues below…
Advert
To go with the excellent text there are more than 200 superb photographs both in colour and from the Mortons' archive.
Classic Superbikes is available to order for only £7.99, go to www.mortonsbooks.co.uk to secure your copy.