If you're dreaming of a round-the-world motorcycle adventure, but don't know how to get started, a Mini Mondo trip will set you on the right track.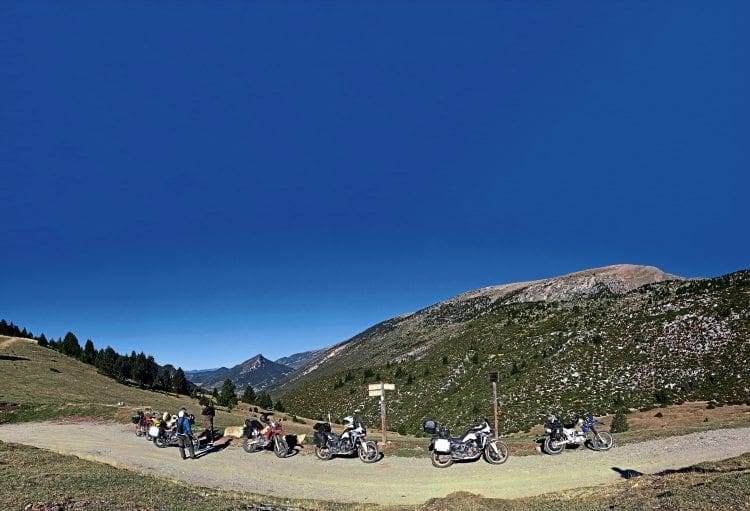 Travelling the world on a motorcycle, rough camping in the wild, and living every moment to the full is the stuff that all budding adventure riders dream about. But setting off on your own major biking adventure takes skill, knowledge and experience even before you ride the first mile. So, where do you go for tips on how to get started? How about a Mini Mondo trip to the Spanish Pyrenees with long-distance motorcycle traveller, film-maker and all-round adventure expert Austin Vince?
MINI WHAT?
Mini Mondo is a five-day trail riding, rough camping and team-building exercise in the breath-taking natural wilderness of the Pyrenees. The trip simulates the conditions that Austin and his travelling buddies found on Mondo Enduro, a 440-day round-the-world motorcycle trip that was turned into a documentary film of the same name.