There's nothing like the joy of riding your own bike. You've made it yours with modifications to make it fit your needs, and you feel comfortable on it.
So why risk all that time and effort you've put on your bike when you go on holiday by battering along thousands of miles of motorway to get to your ultimate destination? Instead, you could choose the Fly and Ride UK option, and simply fly to your destination.
When you arrive, you just pick up your own bike, which has been trucked there, and off you go, rested and relaxed, ready to enjoy your bike on some of the finest roads in Europe.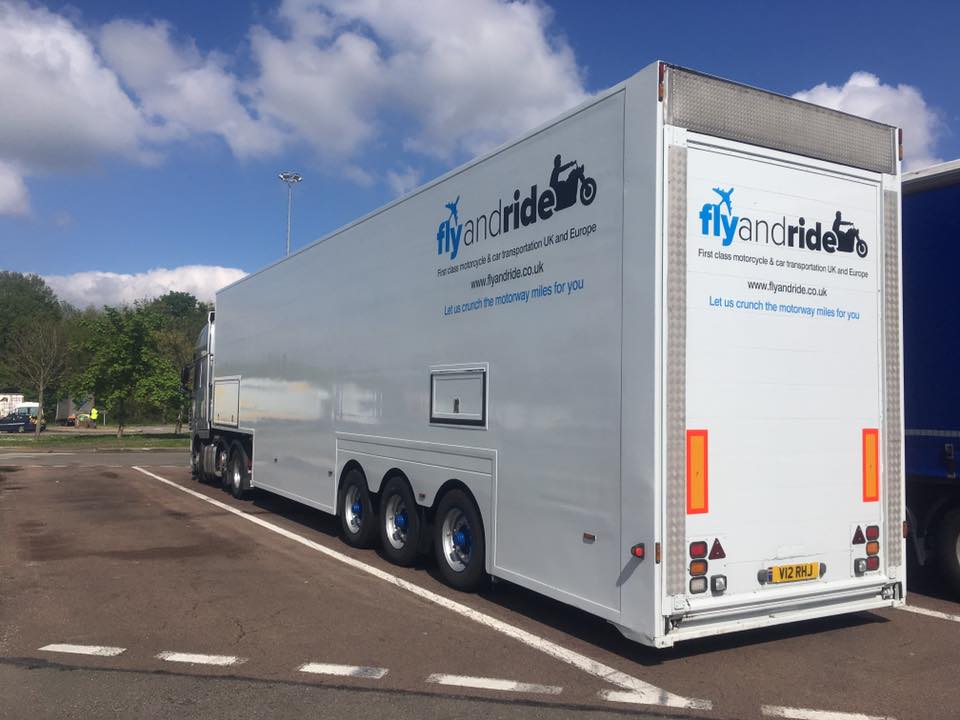 Even if you ride a top of the range sports tourer and get to the Pyrenees in one hit from Calais you'll probably need a day to recover. Then there's the way back to consider. Extra miles means more depreciation, there'll be a new set of tyres at the outset and possible overnight accommodation depending on destination.
Air fares are as cheap as chips these days, so you do the maths: The scheduled Fly and Ride UK run to Toulouse starts from £495 return, and Portugal and Spain from £595. The Malaga service is becoming increasingly popular with the more adventurous riders due to its proximity to the port of Algeciras – gateway to Morocco.
In transit, bikes are put into secure, purpose built 'stillages' which can accommodate a full set of touring cases at no extra cost prior to being loaded on to the appropriate Fly and Ride UK truck based near Gatwick. Depending on where you're staying in France, Spain or Portugal and if there's a group of eight or more, bikes can be dropped off at hotels or other accommodation if access is suitable.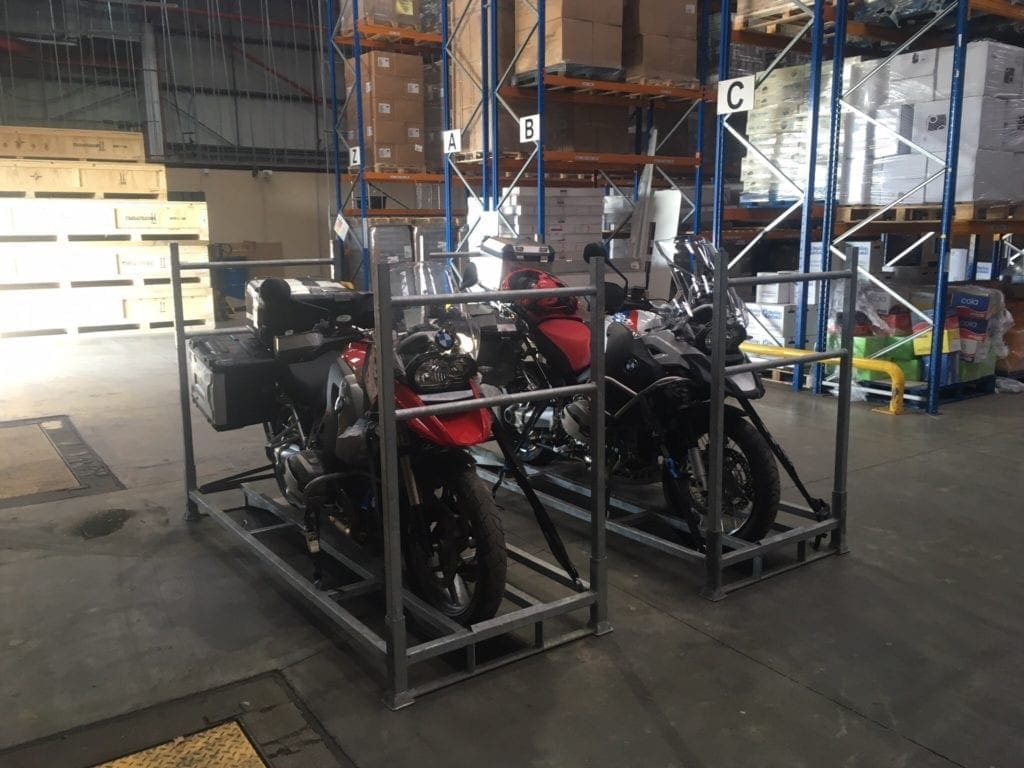 Also, if you have property in the area or you want to go several times in the year, Fly and Ride UK can store your bike.
Fly and Ride UK also caters for groups, clubs or corporate activities, in fact, any occasion where a number of motorcycles is required in one place. They say the best results are produced by someone who's happy in their work… Well, the proprietor of Fly and Ride UK, Rob Jones has two passions in life: motorcycles and trucks – that's a result for his customers.
---
Fly and Ride UK
When: April to October (outbound first week of the month, return third week of the month)
Where: Gatwick area to Toulouse, Malaga or Portugal.
Practicalities: Bike drop off approx. 6 days before flight for Malaga, and 3 days for Toulouse.
Savings: Approx. £575 to Toulouse, and £1,065 to Malaga (calculation based on estimated fuel, food, hotel, toll and ferry costs, depreciation and consumables).
Contact: www.flyandride.co.uk | [email protected] | 01403 800 247