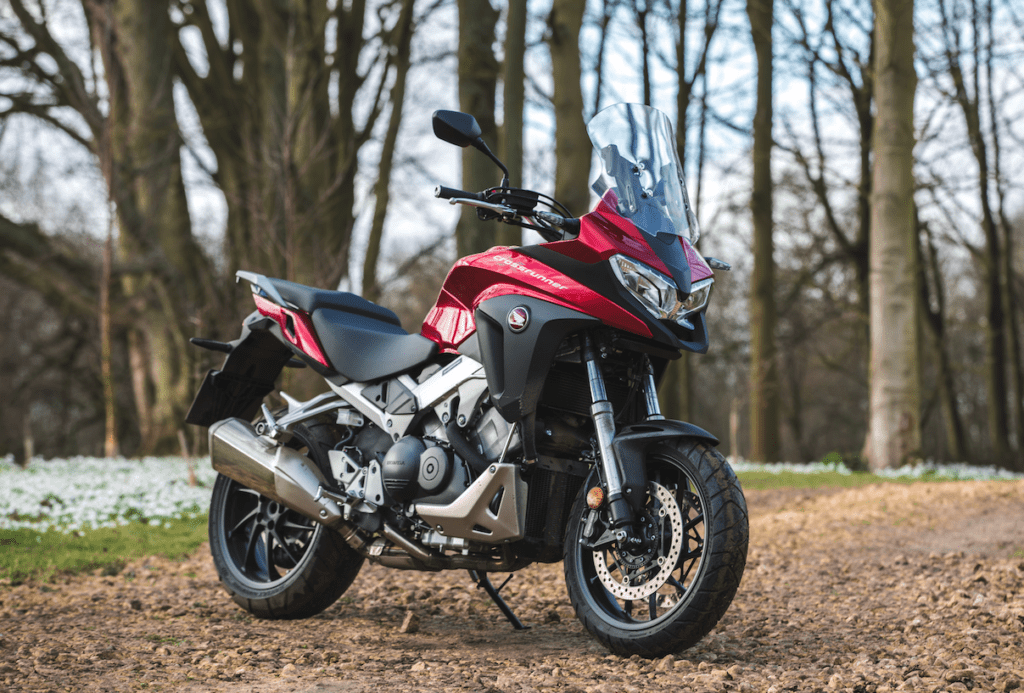 John had the MSL long-term test Honda for 10 days, and here's what he thought:
I've just had the pleasure to ride MSL's test bike, the Honda VFR 800X, which the magazine's test rider for this long termer, Roger, kindly let me ride for the last 10 days. He was away on holiday in the Scottish/English Borders and offered me the bike to get my views and thoughts on it.
Well I love it. Had an older VFR 800 pre-VTEC model several years ago. Bought it on a whim as always liked them and of all things bought it when I went to buy a replacement lawn mower blade. Yep, drove to my local Homebase store and saw this bike on the forecourt of a small car garage. Dropped in and ended up buying it.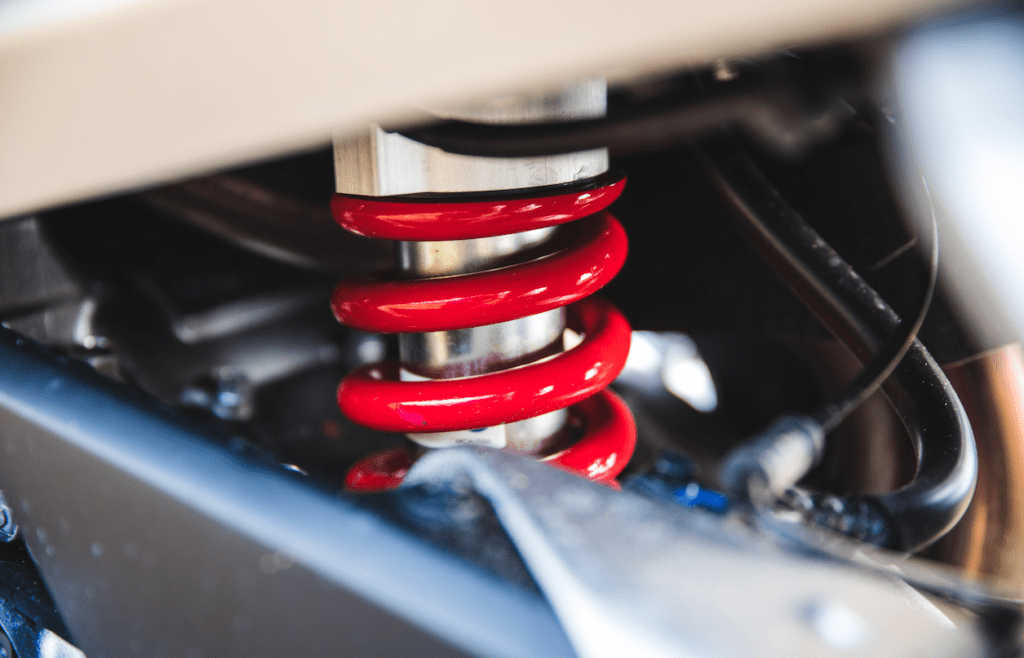 Now this new VFR has a lot going for it in my eyes. As Roger has previously mentioned he's set it up a treat. I'm only about an inch taller at 5' 7" but I haven't had to tweak anything other than the angle of the unshakeable mirrors. Seat height is perfect and screen height helps blow away the rain off my visor and so far it's rained nearly every day I've had it. But as I love riding in the rain it was good to see how the tyres handled and the Bridgestones are really good in the wet, giving lots of feedback and never any concerns even when riding over manhole covers, road surface over-banding and white lines. This is something advanced riders avoid where possible but as an advanced rider myself I always like to see what reaction the bike will have, just in case you have no choice but to ride over these hazards.
The power is awesome from this 800 machine and as Roger mentioned the exhaust really does growl when the engine is fired up. You do have to be a bit aware when the bike starts up as once it's moving it feels like you have an automatic choke which you can't turn off! I'm grateful to Roger for briefing me about this. I found myself having to apply some brake heading into the bends in my home village to shave off some speed. Once it's warmed up though it cuts out.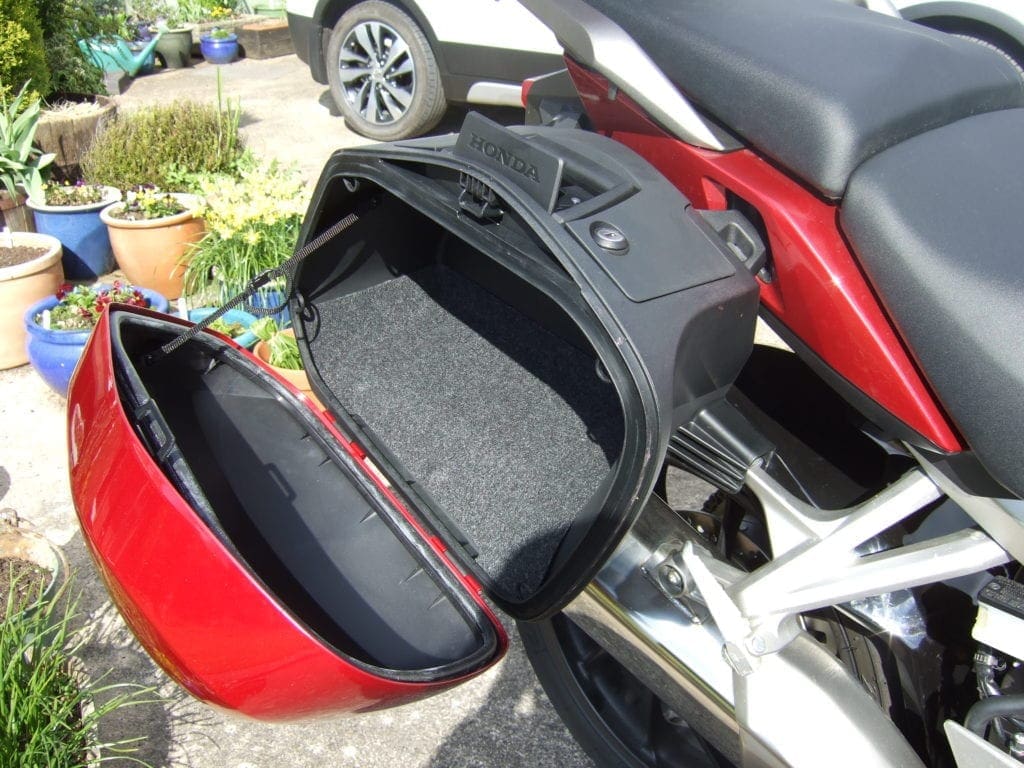 I do think the bike is really front/top heavy especially when you first try to manoeuvre it, to the extent where I very nearly dropped it. Having never ridden one of these 'adventure' type bikes it was somewhat alien to me how heavy it felt. Once you get to grips with keeping it as upright as possible you do get used to it. On the road this heavyweight isn't heavy at all when it's on the move and actually feels lighter than I thought it would.
My old bike was a FJR1300 and the seat on that was like an armchair. So far this seat isn't far off that feeling again with no numb bum so far for me on my daily commute of around 27 miles each way. Smaller fairing and screen than the FJR but not had any wind shear feeling even on the blustery of days and I've kept dry too from the rain.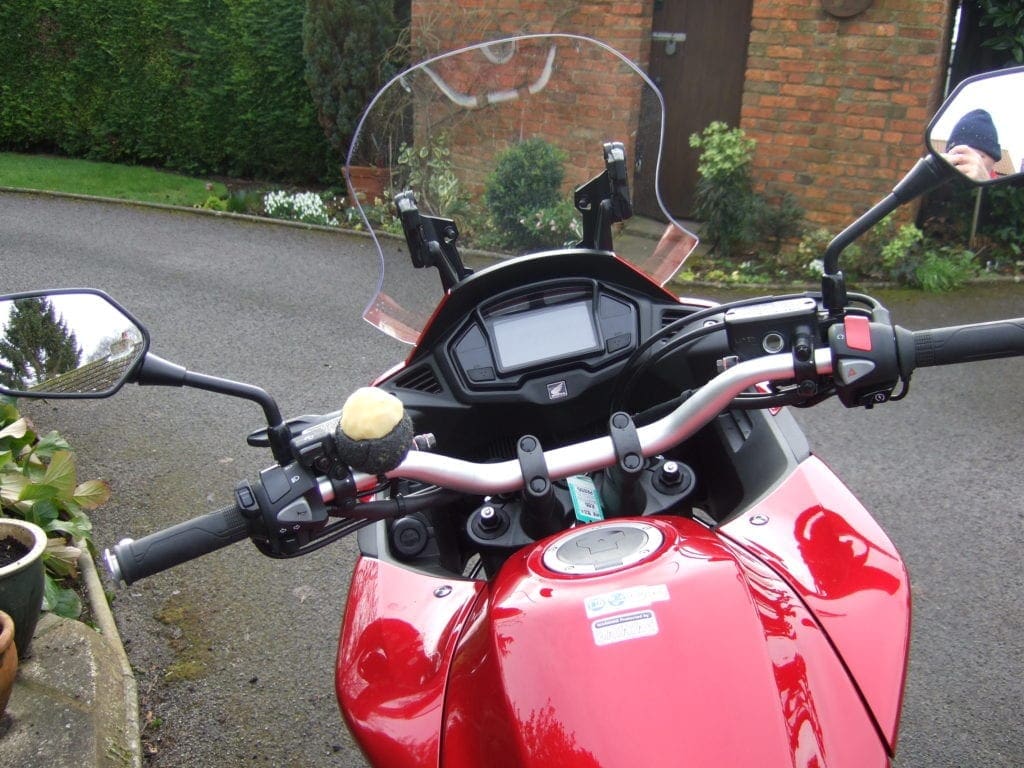 Heated grips come as standard, and I've used these on a few colder days and with the new handlebar shields Roger has had fitted these do help keep the pinkies warm and protected.
Top box isn't the biggest in the world but ideal for my change of clothes and lunchbox for when I go to work. Didn't use the panniers so can't comment on the size capacity of these so will leave that for another day.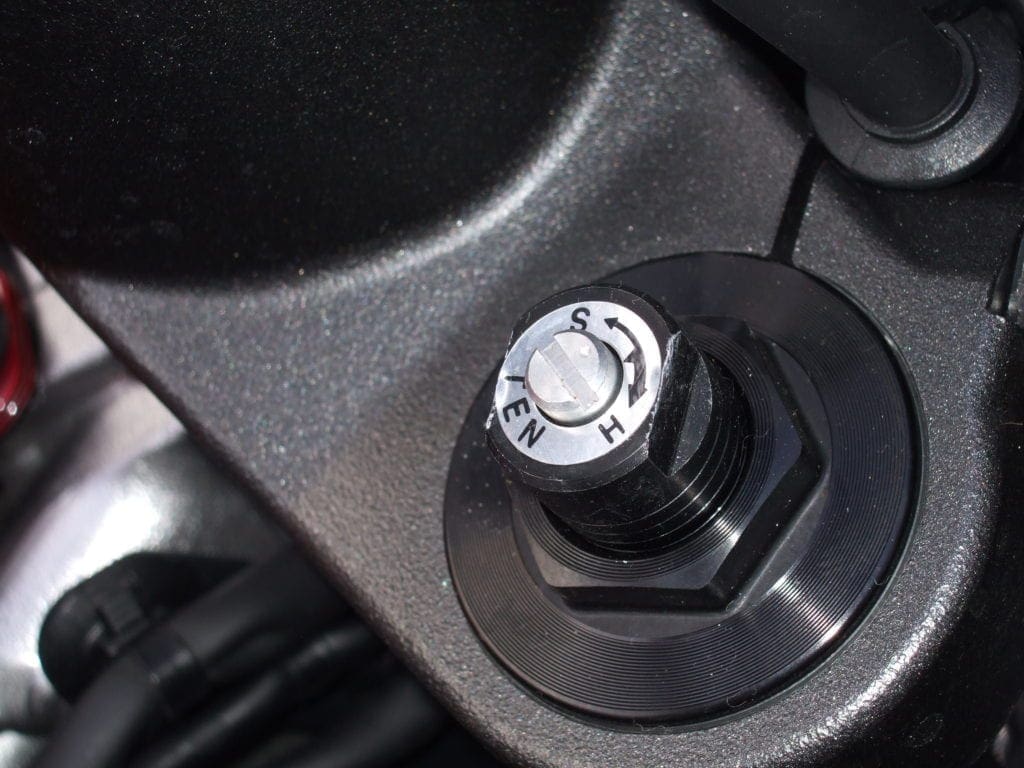 Think if I was ever to buy one of these 800X's I would definitely also add the extras which have been fitted in the form of the crash bars, spotlights and handlebar shields. Perhaps adding a front mudguard extender and also ask Roger to set the bike up for me including the suspension exactly like this which is perfect for my riding style.
My only real problem with this bike is that I have to give it back! Please let me keep it a while longer guys.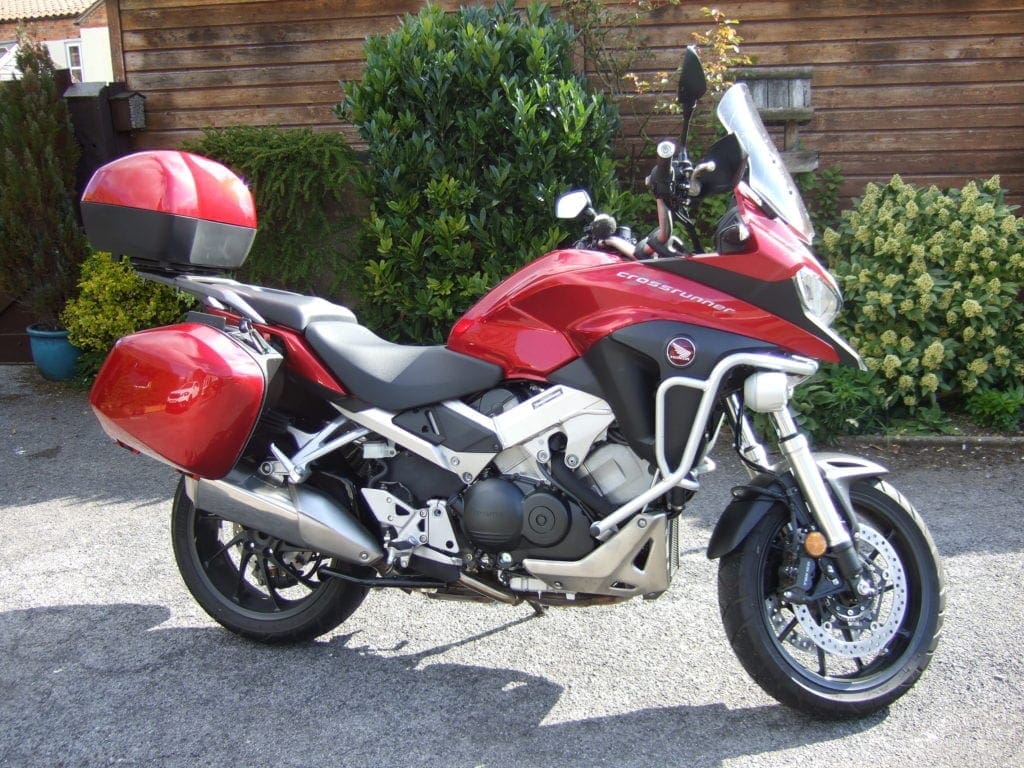 Specification
Rider: John Sharratt
Cost New: £9,999
Specification: 105bhp/55Ib-ft
Engine: 782cc liquid-cooled V4
Kerb Weight: 245kg
Tank: 20.8 litres
Seat: 815mm/835mm
Average mpg: 50
Current Tyres: Bridgestone Battlax Adventure
Modifications: Adventure pack (31-litre top box, panniers, front LED fog lights, cowl guard and main stand) £2025, quickshifter £276, tank pad £20, knuckle guard kit £110, rear hugger £98.94, front fender extender £19.50, rear ductail £ 19.99