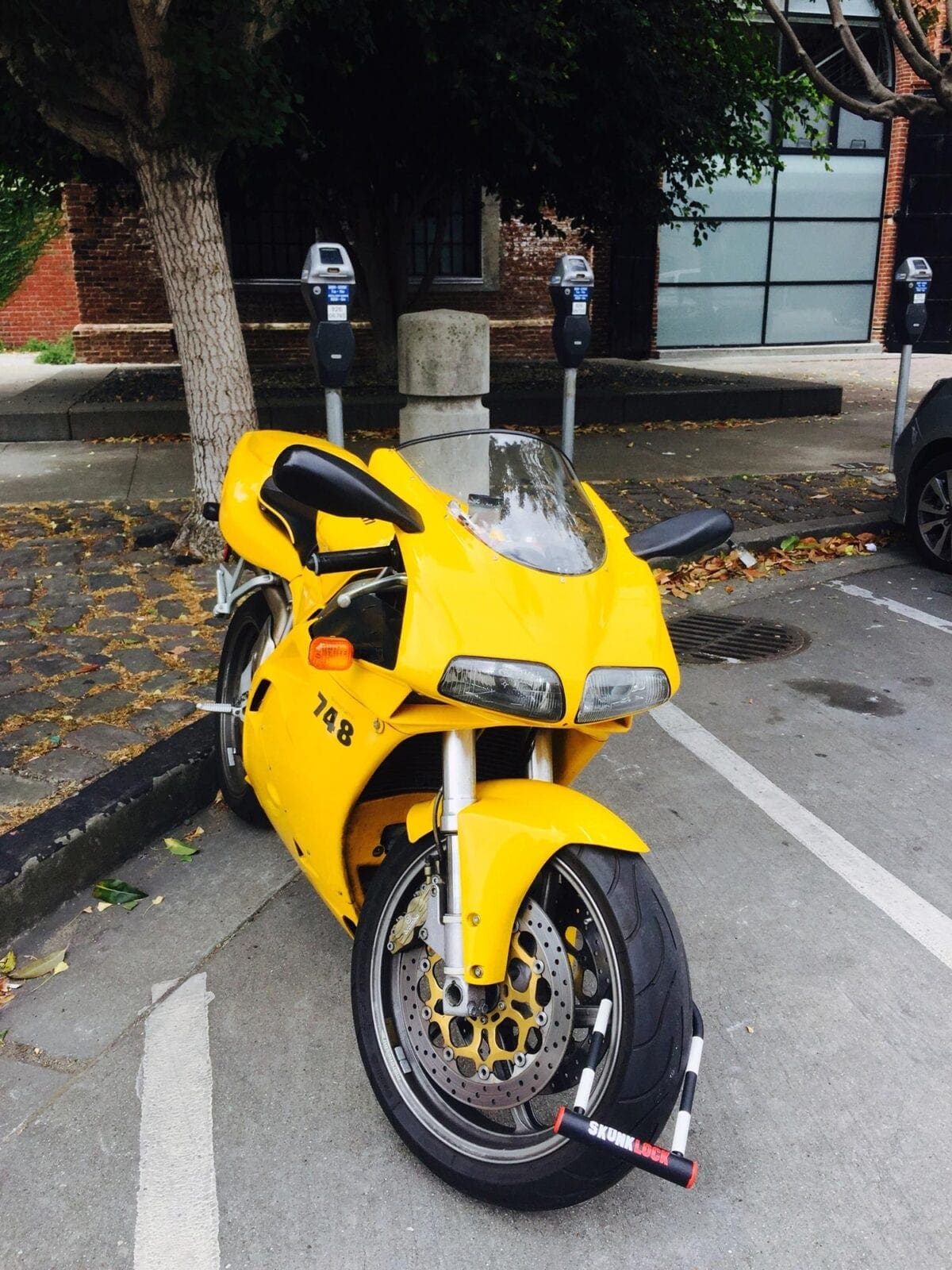 After multiple thefts of his and his friends bicycles, Daniel Idzkowski decided to revisit how a lock could deter a thief. The result is the SKUNKLOCK. When a thief attempts to cut through the lock, it releases noxious chemicals that coat the thief, inducing vomiting – when tested on volunteers, at two feet 99% threw up, and at five feet they felt an overwhelming urge to get away from it.
The lock is made from hardened steel, and the chemicals can only be accessed by cutting into the chamber. The chemical compound used can be varied to meet with varying regulations in US states and the EU (including the UK)
Article continues below…
Advert
---
Enjoy everything MSL by reading the monthly magazine, Subscribe here.
---
At the moment, the Skunklock is a D-Lock, aimed primarily at bicycles, but Daniel explained to MSL when we spoke to him that "I'm definitely working on a disk lock; I'm a big fan of brake locks but they aren't effective against an angle grinder. We just started with the bicycle market because it is the most pressing need. I actually ride a motorcycle – it was designed for both, and I use it on m,y Ducati."
The Skunklock is being funded via Indiegogo, and has already exceeded its target. The retail price will be USD 160 + shipping, but there are deals to be had on multiple locks and early subscription.
Article continues below…
Advert
https://www.indiegogo.com/projects/skunklock-the-only-bike-lock-that-fights-back-bicycle#/
Motorcycle Sport & Leisure magazine is the original and best bike mag. Established in 1962, you can pick up a copy in all good newsagents & supermarkets, or online…
[su_button url="http://www.classicmagazines.co.uk/issue/MSL" target="blank" style="glass"]Buy a digital or print edition[/su_button] [su_button url="http://www.classicmagazines.co.uk/subscription/MSL/motorcycle-sport-leisure" target="blank" style="glass" background="#ef362d"]Subscribe to MSL[/su_button]