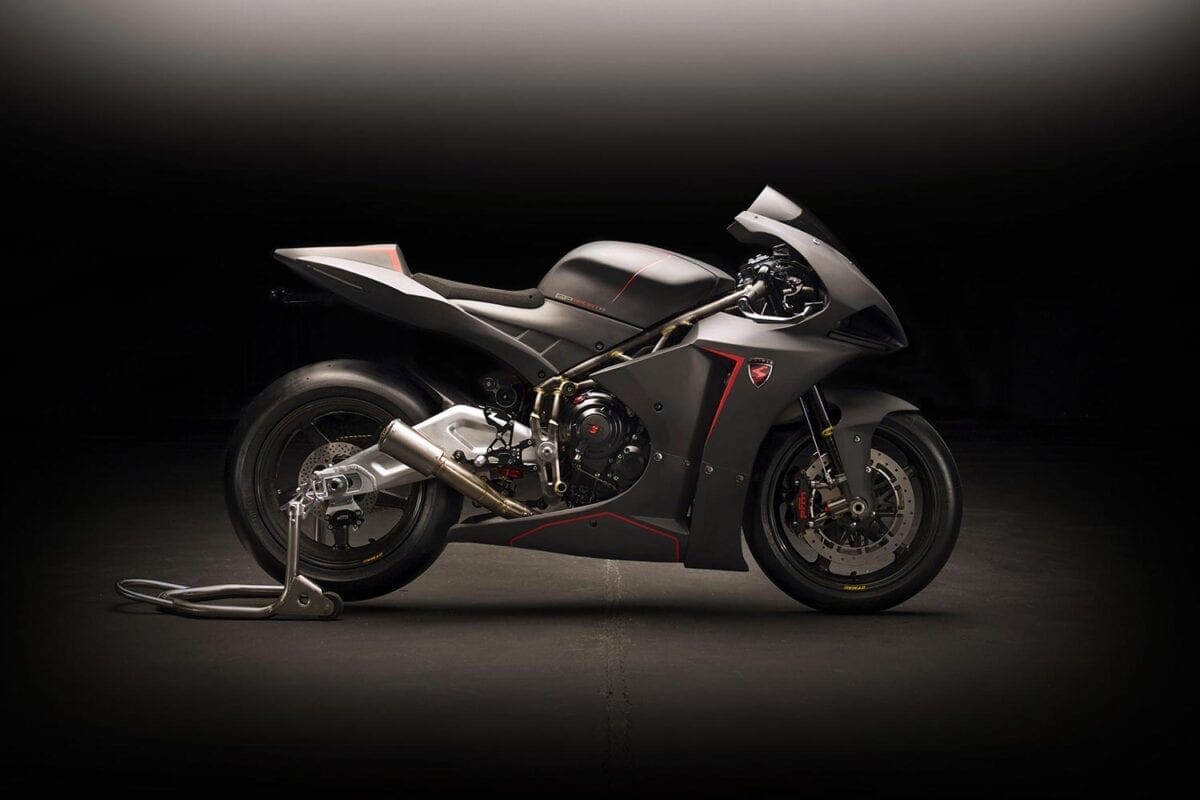 The result of a collaboration between Tony Scott's road and race engineering company T3 Racing, and Kev Taggart of custom bike builder Spirit of the Seventies, Spirit Motorcycles was only registered as a company in July 2016. However, three years of work behind the scenes have led to the new GP Sport and GP Street motorcycles, which are claimed to offer the closest experience to a Moto 2 bike possible.
As MD of Spirit Motorcycles, Tony is passionate about developing the UK's racing talent, hoping to see a British MotoGP champion. The Triumph Triple Challenge – a BSB support class – was managed by T3 for eight years, and in four years of racing it, the team won three titles and one second. They've also claimed 'top Triumph' at the TT Supersport race, and never failed to finish due to mechanical failure.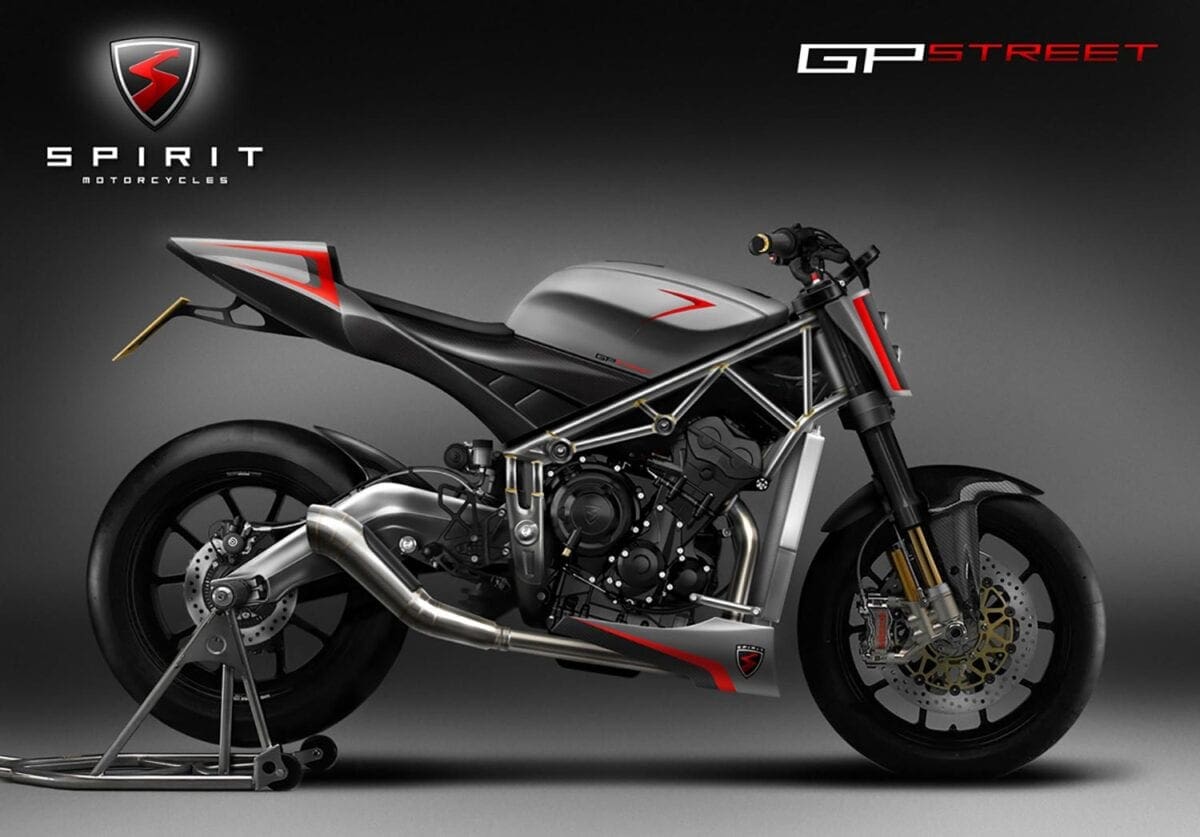 "We claimed the championships through experience, and providing the right environment and the right team," said Scott. "We've always been keen on the development of riders, and would dearly love to see another Barry Sheene before they lay me to rest. You only have to look to Spain and Italy to see how it's done. It's about time we did something here."
By working with BSB Race Director Stuart Higgs, Spirit has secured the new GP Sport's place in the Supersport class during 2017, ridden by Dean Ellison and Alastair Seeley.
"This bike was born out of a passion to provide a structure that will take our new riders forward," said Scott. "We wanted to build a motorcycle that would emulate a Grand Prix bike, to allow young talent and their teams to experience a MotoGP chassis long before they ever got to the events."
But these race machines will also be available for the road: "We're giving people the opportunity to share our dream; to buy a piece of history; to buy the twenty years' experience my team has got. They will have the opportunity to throw their leg over a GP bike and ride to the café, or to the track. We are building a MotoGP bike with a set of headlights that makes no excuses. It's utterly raw and utterly focussed."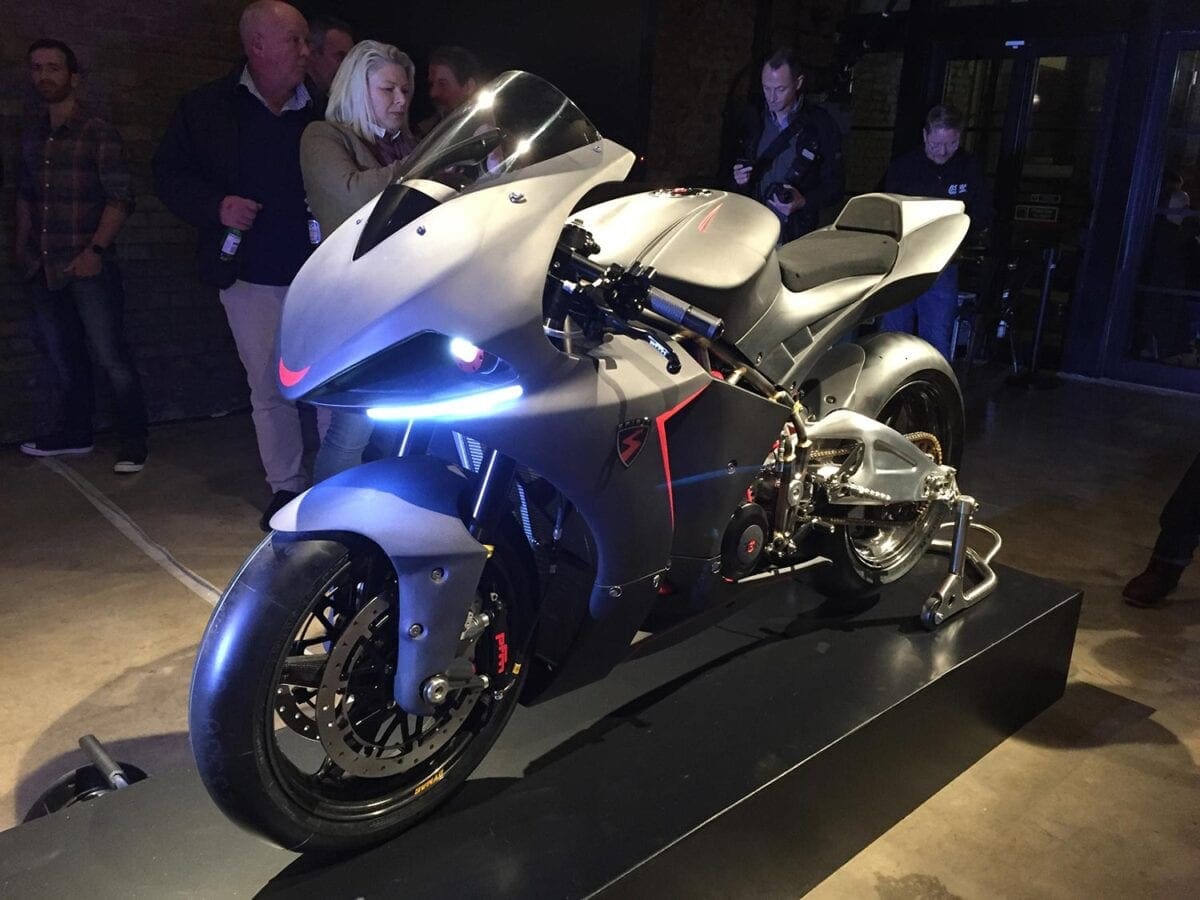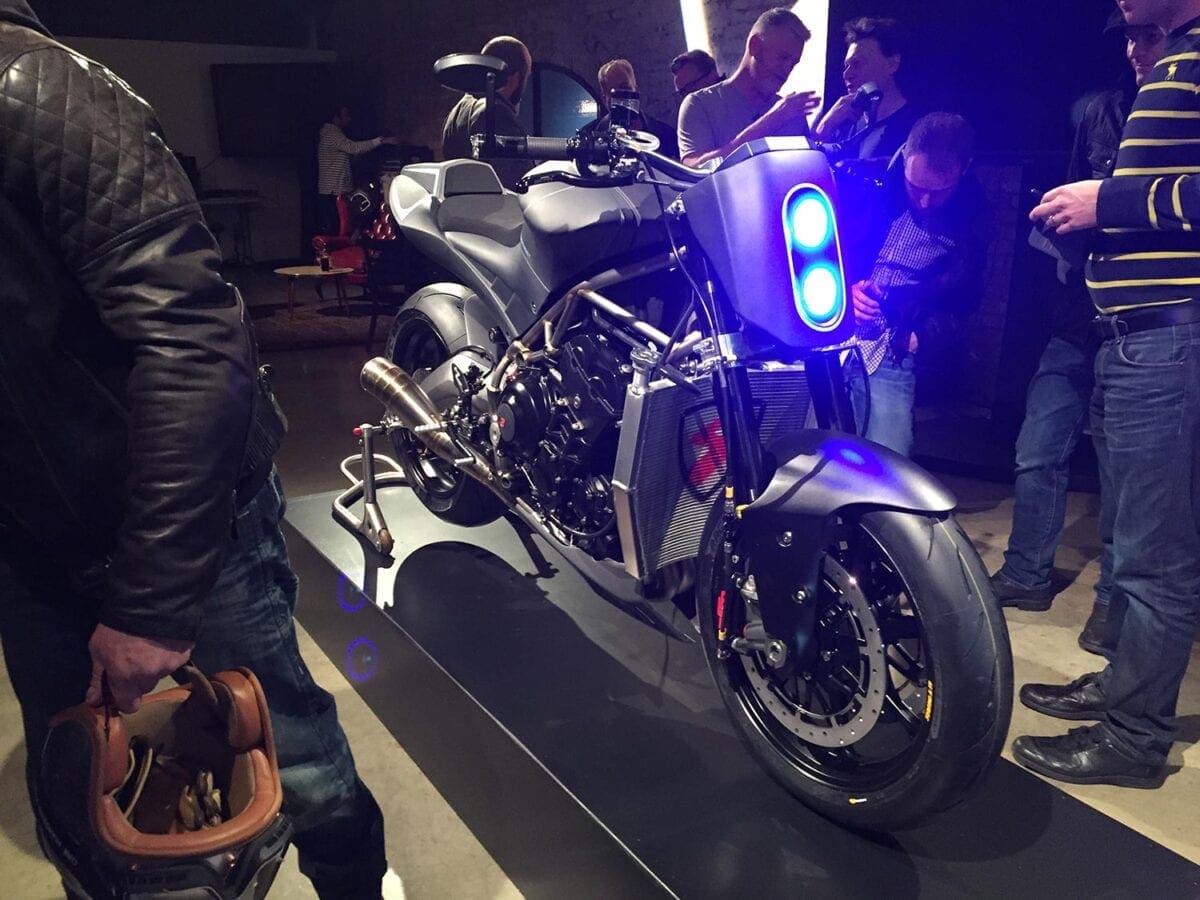 Both models are ready for order now, with delivery in March. The standard bikes, which will cost £44,999, are powered by a heavily-modified Triumph 675 triple motor with an increased stroke. At 749cc with a 13.5:1 compression ratio, it makes 156bhp @ 14,200rpm. At the rear wheel. With a typical 12-15% loss from most manufacturer's claimed figures at the crank, that puts the bike in the 180bhp range.
The machines include an electronic shift gearbox, K-Tech KTR 2 fork and 35DDS shock, PFM discs with six-piston calipers, Dymag cast wheels and a fully-fuelled weight of 165kg (15 litre tank). The frame is hand-brazed, with a headstock adjustable for offset/rake and trail. It's paired to a Triumph Daytona swingarm, which can have its pivot moved up and down, and the link-arm adjusted for ride height and rising rate. The radiators and titanium exhaust are also hand-made.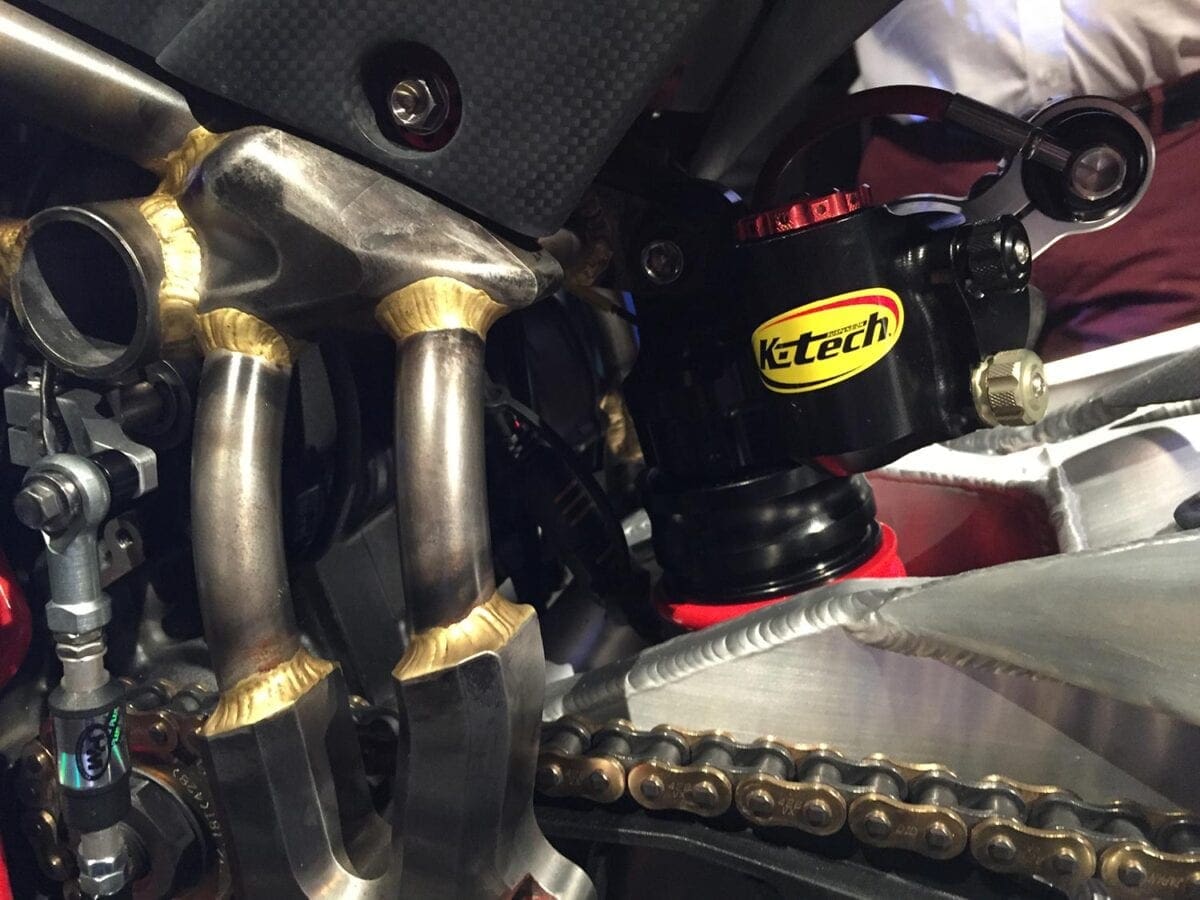 Both the Sport & Street bikes have a carbon-fibre structural tail/seat unit, with the Street losing the fairing and clip-ons in favour of higher, wider bars and a headlight board.
Limited edition (50 of each) R models will also be released, costing £64,999 for the GP Sport R and £69,999 for the GP Street R. These carry engines in an even more extreme state of tune, with a compression ratio of 13.8:1 and making 180bhp @ 14,200 rpm, again at the rear wheel (equating to about 205bhp at the crank).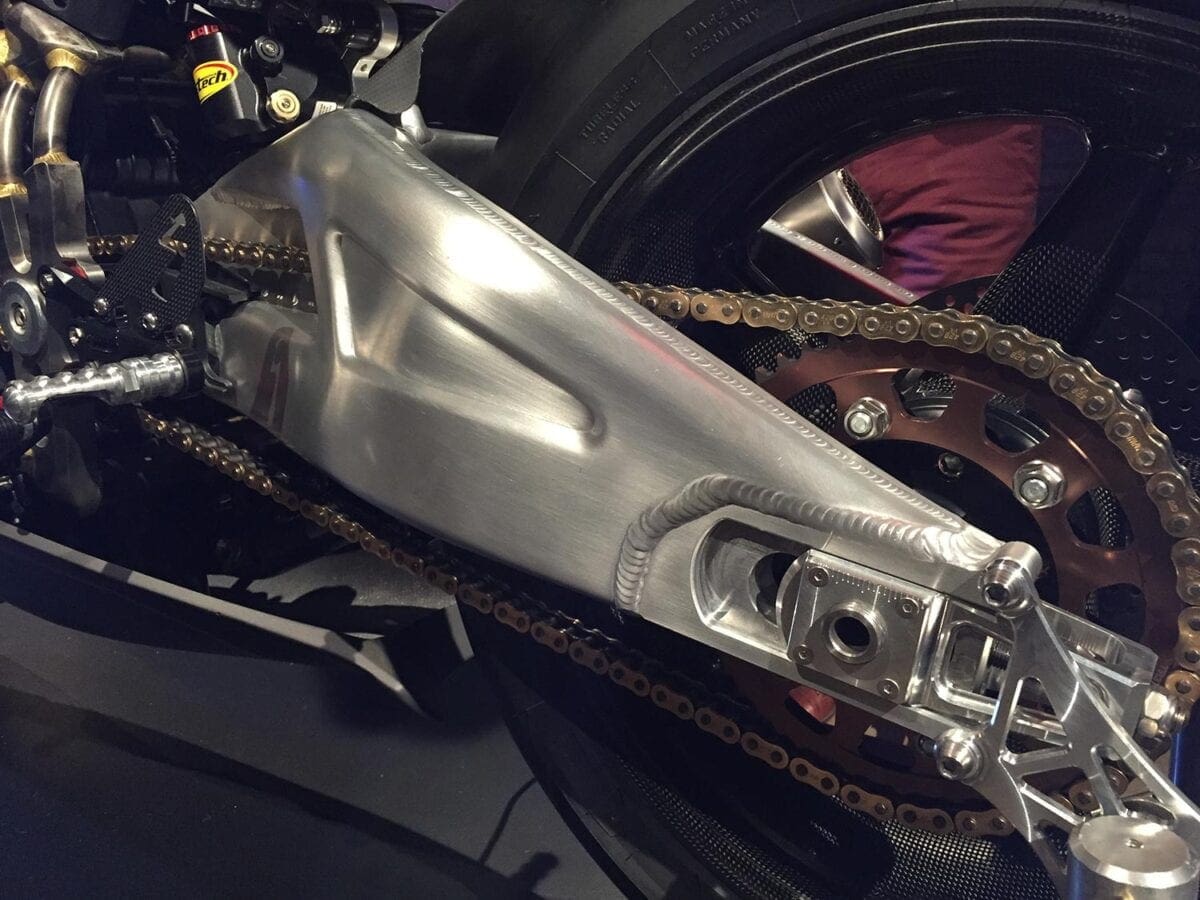 The same hand-brazed frames are fitted, but the R-spec bikes gain hand-made aluminium swingarms and Dymag carbon-fibre wheels. They also carry far more advanced electronics, with GPS- and 4G-enabled telemetry that gives the rider and the factory full access to every sensor fitted to the bike, wherever it is in the world. From tyre pressure and temperature to precise fuelling, it can all be monitored 24/7 by Tony Scott and his team, with the ability to adjust parameters like fuelling instantly.
Buyers will be weighed and measured to ensure their bikes are perfectly set up, with all models offering a variety of optional extras. The straight-through exhaust systems have avoided the need for Euro 4 compliance as each motorcycle will be put through Single Vehicle Approval when sold.
With just a four-month lead-time to delivery, Spirit Motorcycles may be a new bike manufacturer, but the operational bikes shown at launch, along with the talent and experience of the team, make these an incredibly exciting – if expensive – new motorcycle that really is a MotoGP bike for the road. www.spirit-mc.uk
Motorcycle Sport & Leisure magazine is the original and best bike mag. Established in 1962, you can pick up a copy in all good newsagents & supermarkets, or online…
[su_button url="http://www.classicmagazines.co.uk/issue/MSL" target="blank" style="glass"]Buy a digital or print edition[/su_button] [su_button url="http://www.classicmagazines.co.uk/subscription/MSL/motorcycle-sport-leisure" target="blank" style="glass" background="#ef362d"]Subscribe to MSL[/su_button]