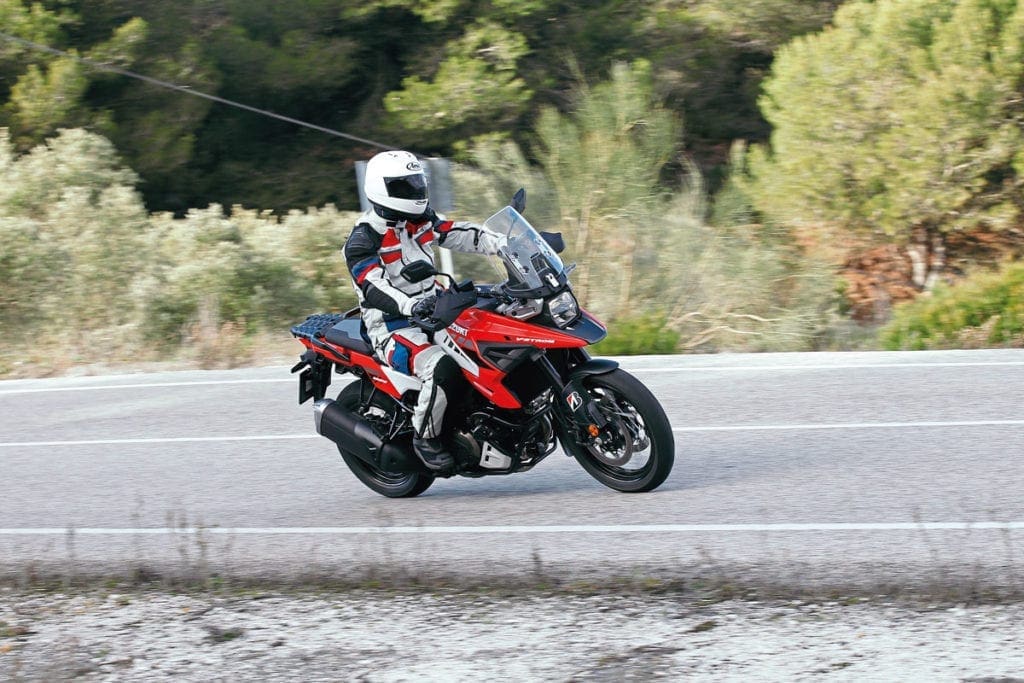 We can all agree that Suzuki's flagship adventure bike has been in need of a bit of an update for a while now.
What's unlikely to be agreed quite so universally is whether the new V-Strom 1050XT now has all the bells and whistles it needs to take on the stiff competition of the beaky category.
I think it does, but if that makes you want to scream about how it's still lugging that same old engine and chassis around, let me explain why I say that…
Article continues below…
Advert
---
Enjoy everything MSL by reading the monthly magazine, Subscribe here.
---
If looks could sell
The retro-wave has been washing our shores for a good while now, but for big adventure touring bikes it is a new thing. Suzuki is the first to the party with the V-Strom 1050, although we can expect plenty of other brands to follow suit, judging by the recent concept bikes from the likes of Ducati and Husqvarna.
With the new V-Strom, Suzuki has taken inspiration from the DR-Z Paris-Dakar race bike and the DR Big production machine from the 1980s.
As they did last year with the new Katana, Suzuki designers took the rectangular headlight as a key design concept, maintained the familiar 'beak' (which they claim was introduced to the world on the DR-Z, then copied by pretty much all adventure bike manufacturers), mimicked some of the lines of the old bikes, but kept the look modern and recognisably V-Strom.
Article continues below…
Advert
For me, the looks work a treat, especially in the DR Big-inspired white/orange and the Suzuki off-road racing yellow colour schemes, which are limited to the XT model (more about the differences in a moment).
The links to the old Suzuki machinery are not just a nod to the past from a hip new design agency – the styling of the new bikes has been led by the same man who designed the DR Big.
Read the FULL feature covering the Suzuki V-Strom 1050XT in the April edition of Motorcycle Sport & Leisure – on sale now.
Article continues below…
Advert