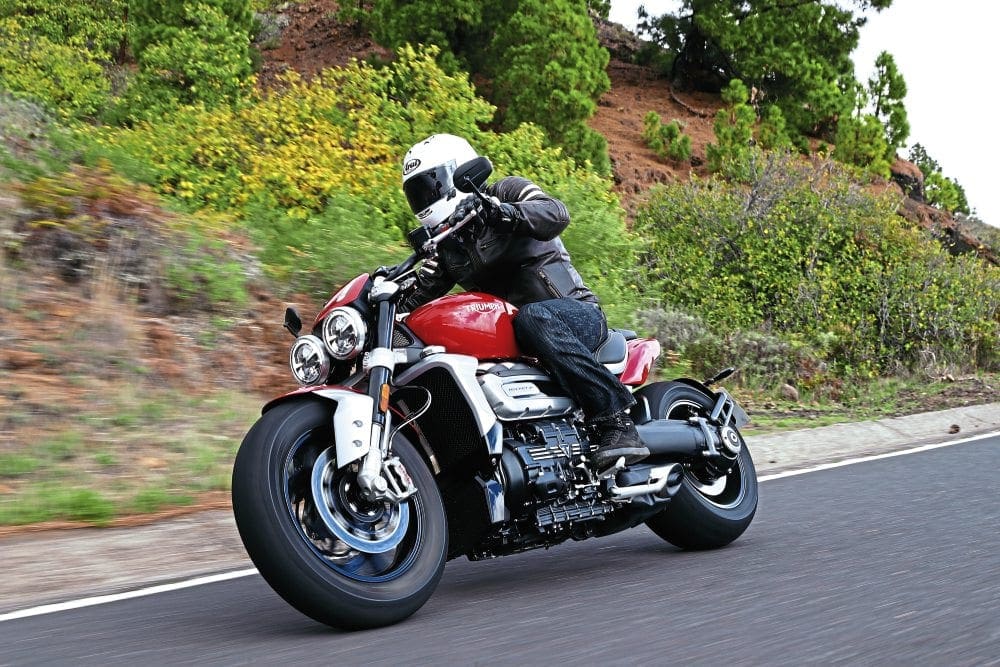 The way businesses make money is no longer just selling stuff – it's all about up-selling. We've all heard the mantra: 'Would you like to go large for an extra quid?' Or, 'Chocolate muffin with your coffee, sir?'
It's usually stuff that you don't want or need, and certainly didn't ask for. Most of the time the whole charade is just rather tedious.
But that could soon change. The next time you walk into your local Triumph dealer, expect to hear: 'Would sir like 2500 cubic centimetres of space for controlled explosions to go with his new pair of motorcycle gloves?' Because that's what any Triumph salesperson worth their salt will want to sell you: the new Rocket 3 – the biggest, most torquey production motorcycle money can buy. Not so tedious any more, huh?
This up-selling business just got interesting!
What's on offer?
Once you get over the fact that Triumph has built a bike with an engine roughly twice the size of those found in average cars, you notice that it's not just the powerplant that's impressive about the Rocket 3.
Triumph engineers have created a bike that draws you in with that gargantuan triple engine, but keeps you interested with all the clever details and high-quality components. From the fold-away pillion pegs to hiding all the unsightly wires by running them inside the frame, this looks like a very well-finished motorcycle.
Article continues below...
Advert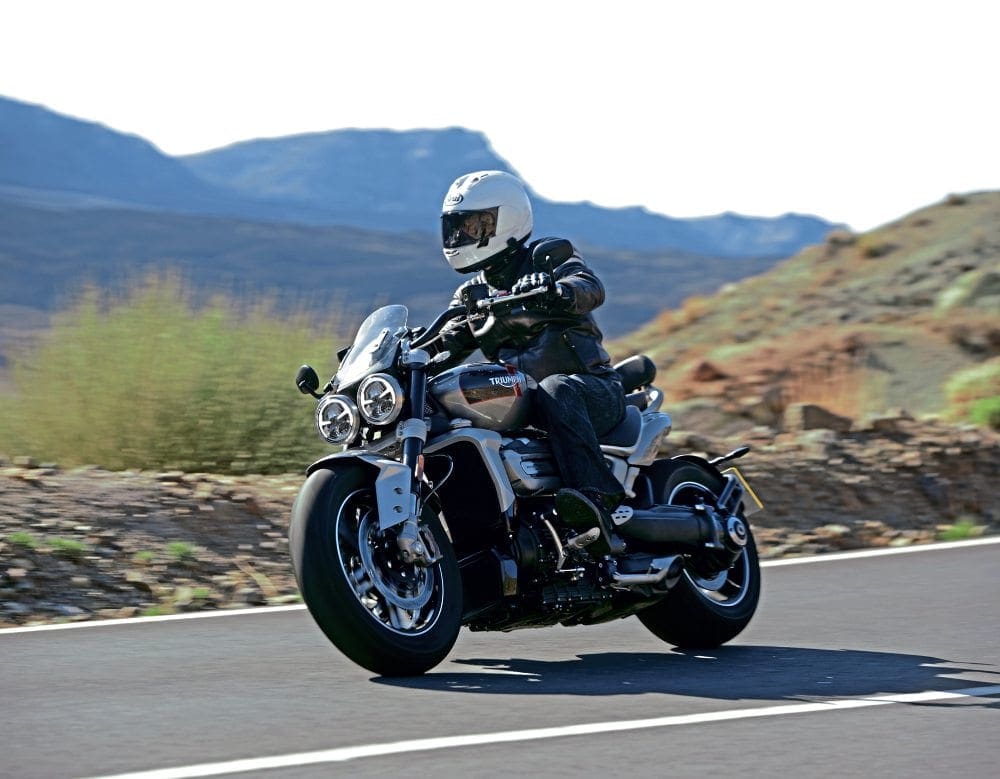 But the engine is (literally) the biggest thing about this bike, so let's start with that. The all-new inline triple motor boasts 2458cc displacement with power figures of 165bhp at 6000rpm and a quite frankly bonkers peak torque of 221Nm at 4000rpm. If the Rocket 3 had any more oomph it would risk spinning the planet off its orbit.
Read the FULL launch report of the Triumph Rocket 3 in the January edition of Motorcycle Sport & Leisure – on sale Friday December 6.

Enjoy more MSL reading in the monthly magazine.
Click here
to subscribe.
Article continues below...
Advert