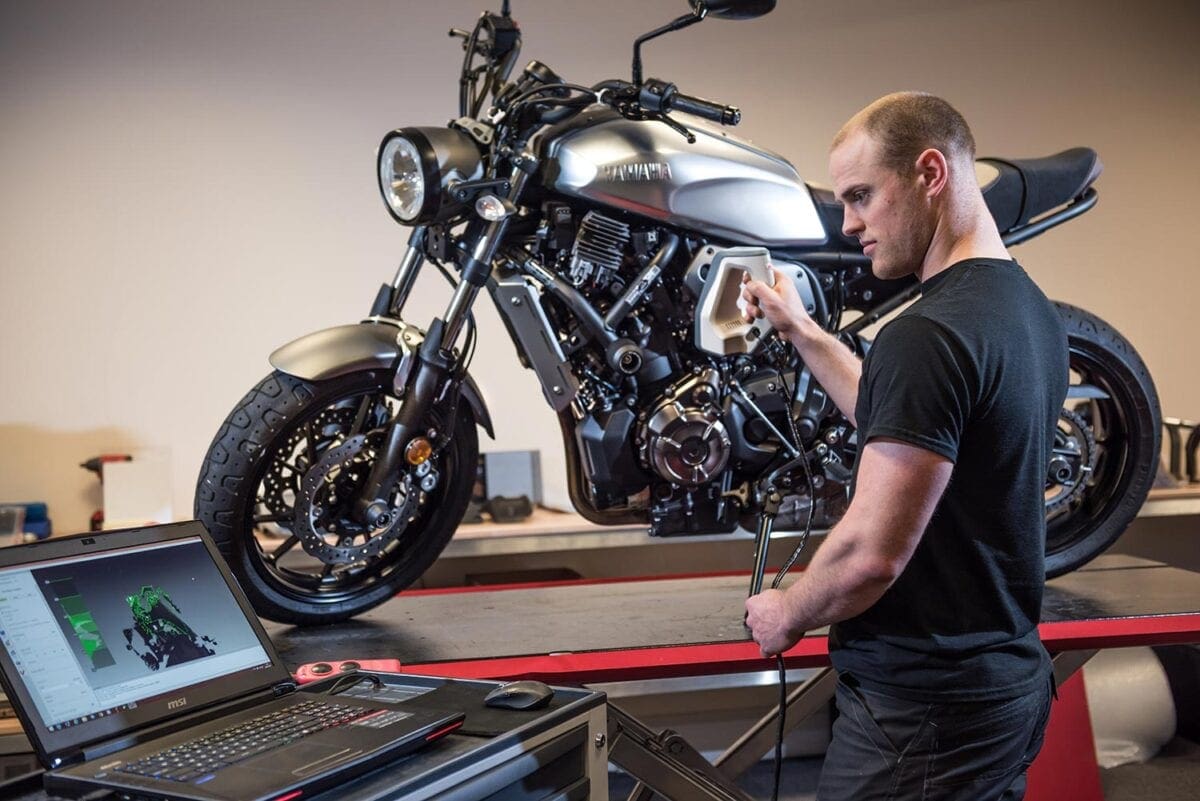 MSL's Yard Built project continues with 3D modelling at Evotech-Performance.
For such a retro-styled bike, the XSR is swamped with technology as it sits on the ramp at Evotech-Performance in Alford, Lincolnshire.
Mike Evans is carefully passing a 3D scanner over the Yamaha to create a digital model that can be manipulated on computer. The kit looks at geometry, texture and colour by taking thousands of images – it'll easily see the detail in an M3 bolt, and as Mike scanned the XSR's engine, even the head gasket's edge was perfectly rendered.