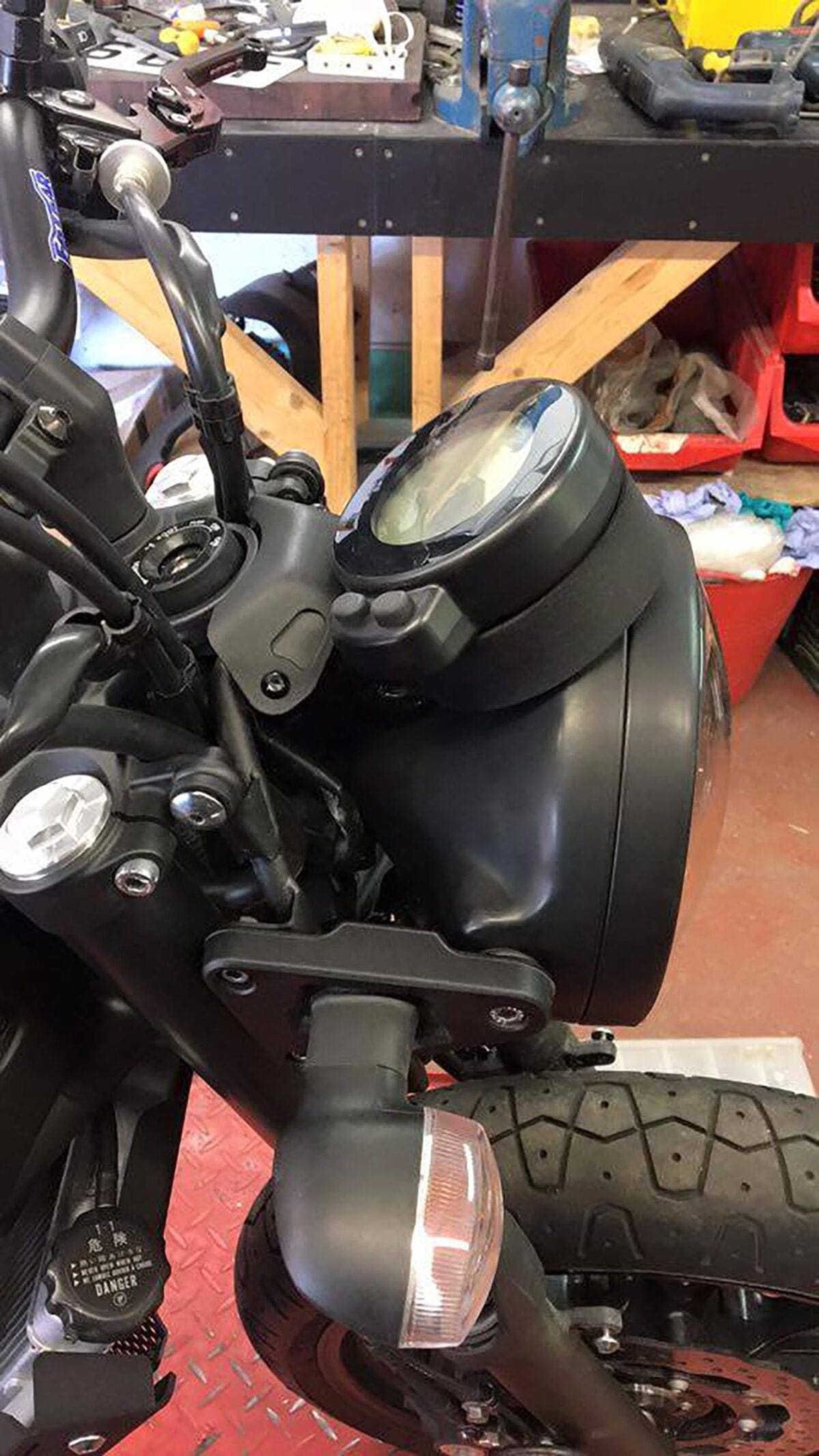 John finally finds an excuse to put his new-found welding abilities to good use…
The point of Cada Día has always been that, besides the paintwork, I'd do all the work myself. All the parts should be readily available (though some, like from Evotech, were developed using this very bike), and if they're one-offs, then I wanted to make them myself.
Two things always put me off the XSR – one was the ugly headlight, which has been sorted with the JW Speaker cornering lamp and housing from www.mobilecentre.co.uk. The other was the handlebar. It has the fairly high set of a typical old scrambler, but looks too 'cruisery' to me. Fortunately, Yamaha has used a wide bar mount, so it's a pretty simple job to swap for a very nice-looking Renthal Street Low Fatbar – costing £79.50 from www.bandcexpress.co.uk, it fits perfectly. The trickiest part is drilling the holes in the correct places to remount the switchgear. A pair of Renthal dual-compound Grip Tech grips cost £10.20, and finish the bars off a treat.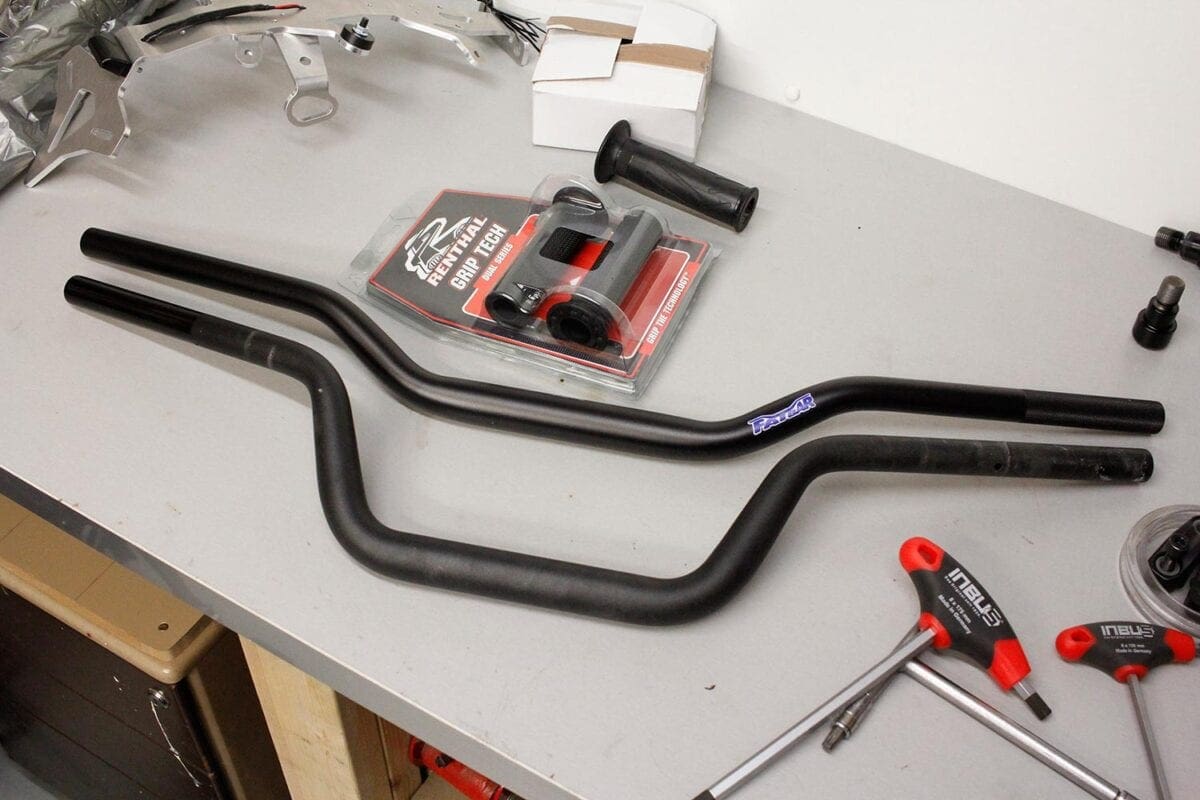 The bike is transformed – if I was to suggest one mod to an XSR owner, it'd be this – all of a sudden the twin feels an aggressive (though still comfortable) street brawler. Your body is brought down a little with the longer reach, and the wider stance makes you feel in command of a more purposeful machine.
The neat clock is mounted on the top of the bar risers, but with the Renthals in, and the cool Fatbar logo showing, I didn't want to put it back. I considered an aftermarket clock, but like the styling of this standard one, and didn't want to lose any of the functionality. The only thing I could do was to move it. After a lot of discussion with Chris Tunbridge at CT Motorcycle Services in Kent, we came up with a plan to hang it from the indicator frame, above the headlight.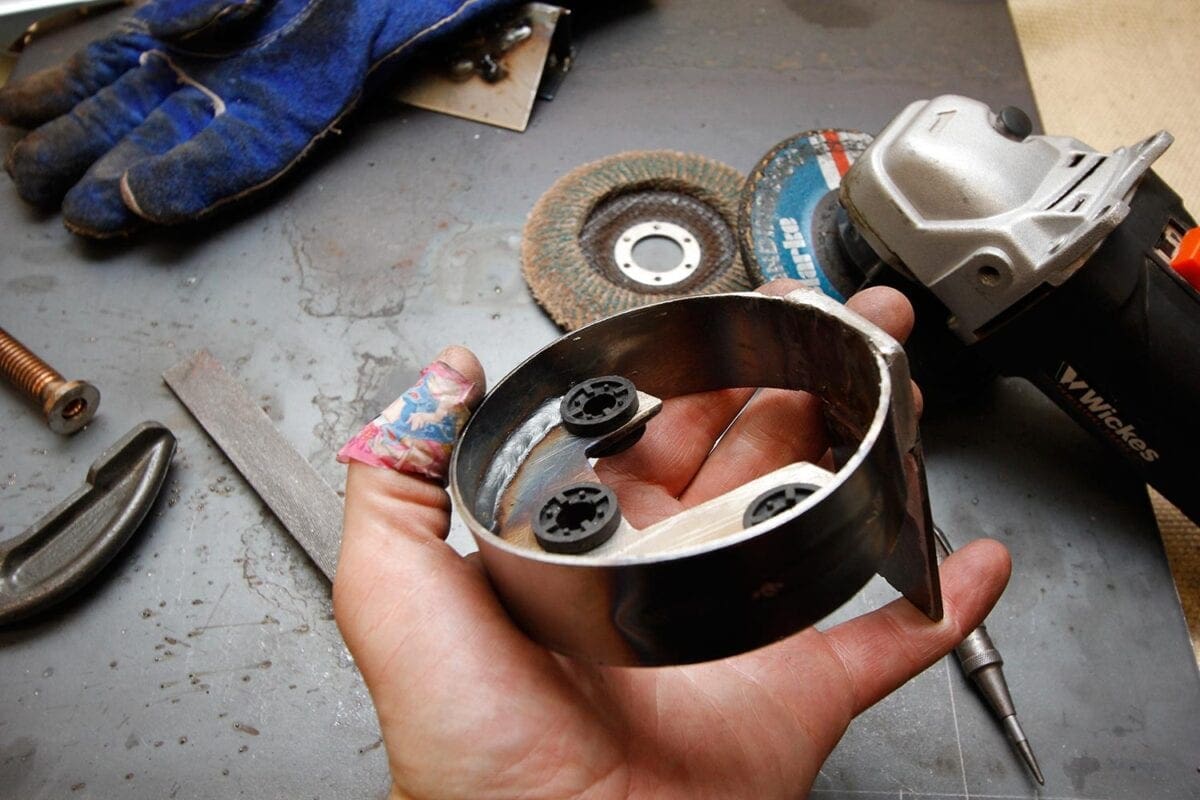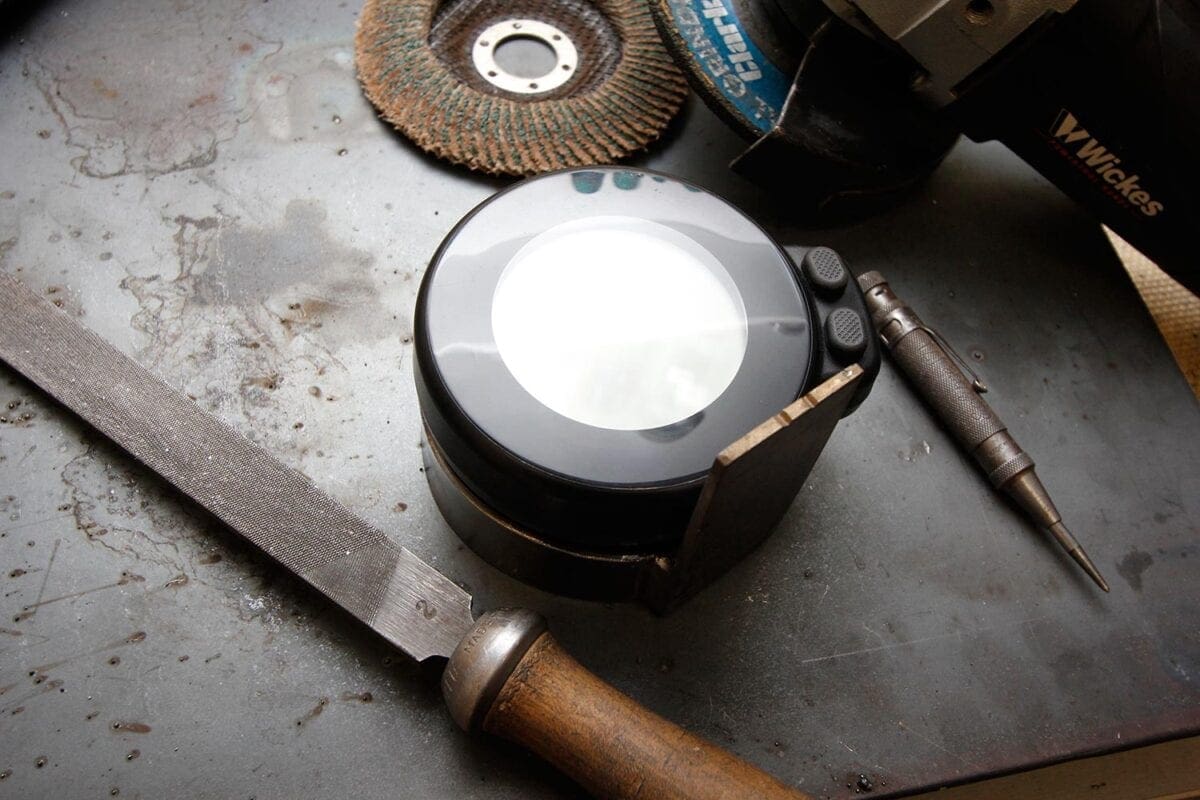 Over Christmas I took an evening course in welding at Peterborough Regional College with Andy McNally – his brilliant tuition took me from not knowing how to turn on a welder, to being able to confidently join steel and aluminium using MIG and TIG. The course cost me £340, and my Clarke 160TM MIG welder was £252 in the clearance section of my local Machine Mart. The metal was scraps I'd bought to practice, and considering this is the first 'serious' metalwork I've done since school, it's credit to my sixth-form CDT teacher, Paul Wright, that it looks half decent, and will work.
Next month I'll be riding the XSR to Biarritz, and you'll be able to see the finished paintwork, fresh from CT Motorcycle Services in Kent. When I dropped it off, paint pro Chris took it for a quick ride; "It's fantastic! I love those bars, and it sounds brilliant. I thought I had all the bikes I needed, but having ridden this… dammit, I don't know where I'll find the money!"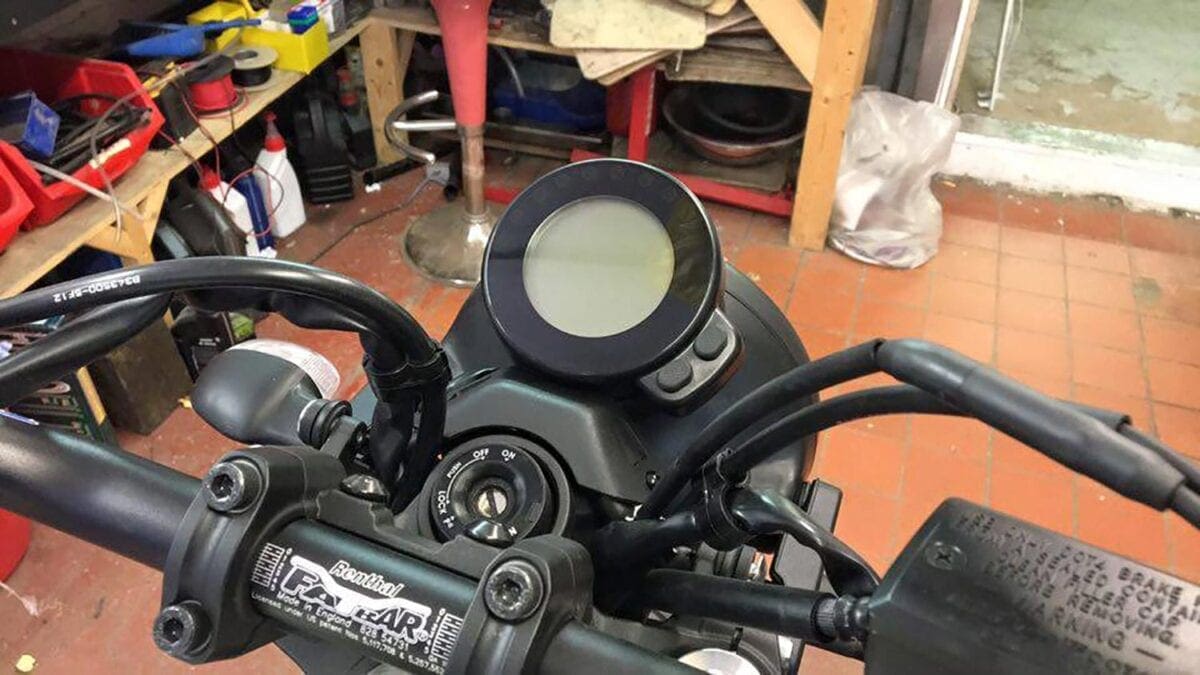 THIS MONTH
Rider: John Milbank
Cost new: £6249
Spec: 74bhp/50lb-ft
Article continues below...
---
---
Kerb weight: 186kg
Tank: 14litres
Seat: 815mm
Current tyres: Pirelli Phantom Sportscomp
Modifications: Yamaha billet chain adjusters, Mobile Centre 8702 headlamp housing, JW Speaker Cornering headlight, Akrapovič high-level exhaust system, Yamaha single-seat and rear rack, Renthal Street Low Fatbar and grips
Total value of mods: £2244.46
Motorcycle Sport & Leisure magazine is the original and best bike mag. Established in 1962, you can pick up a copy in all good newsagents & supermarkets, or online…
Buy a digital or print edition  Subscribe to MSL

Enjoy more MSL reading in the monthly magazine.
Click here
to subscribe.