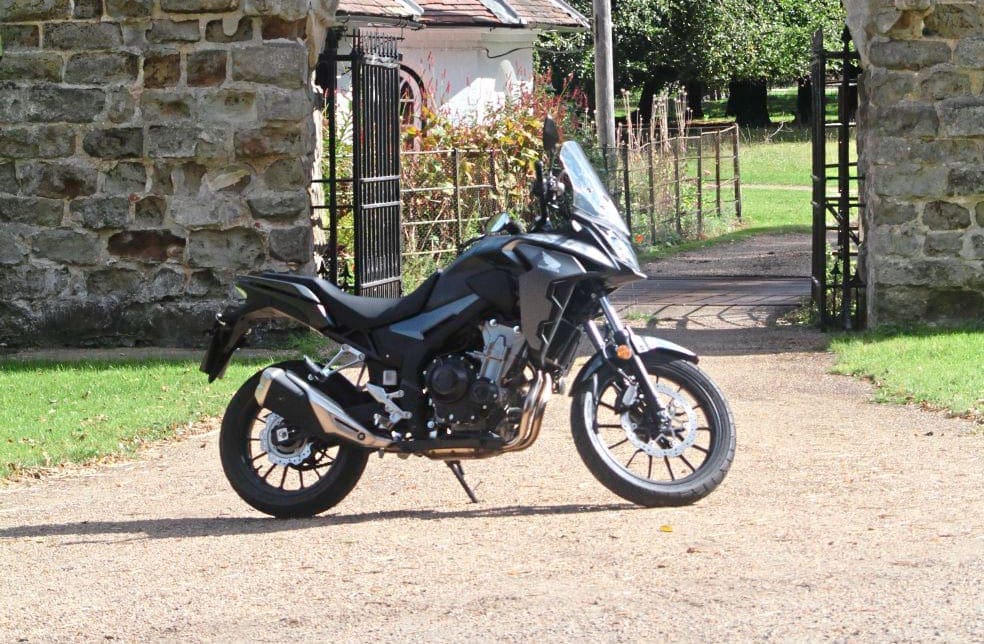 John Sharrat has borrowed MSL long-termer to give a 'second opinion' review on Honda's latest adventure bike.
First impressions from myself and several work colleagues and friends who have seen it all say it looks great and very stylish. It's on the tall side with a seat height of 830mm so difficult for little old me to get both feet flat on the floor.
But light at just 197kg it is so very manoeuvrable and agile when on the move. It's not 'top-heavy' as I found its big brother to be – the VFR800X when I rode that a while ago.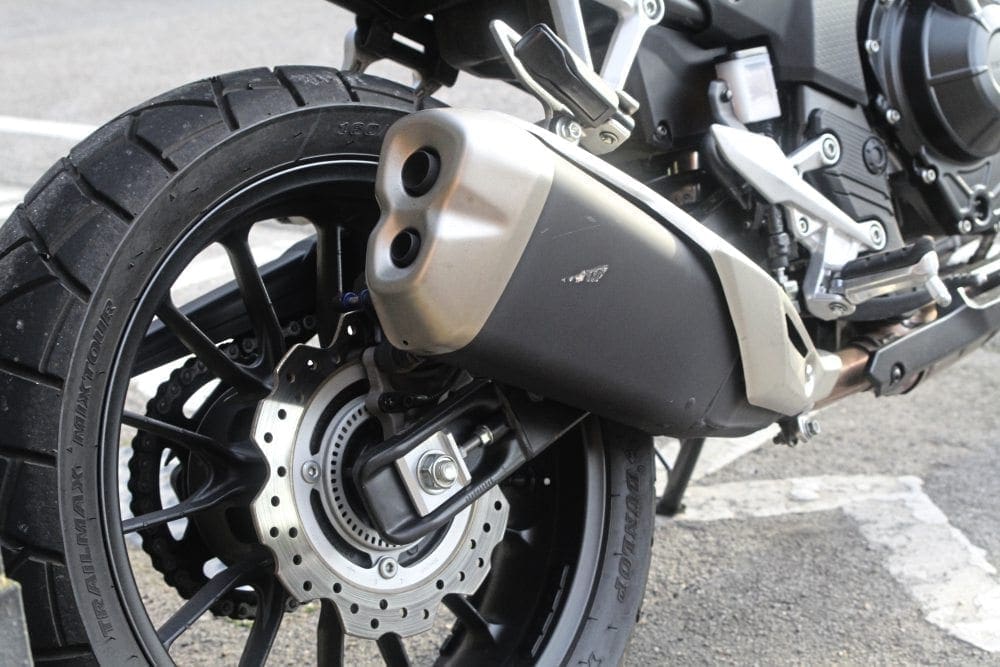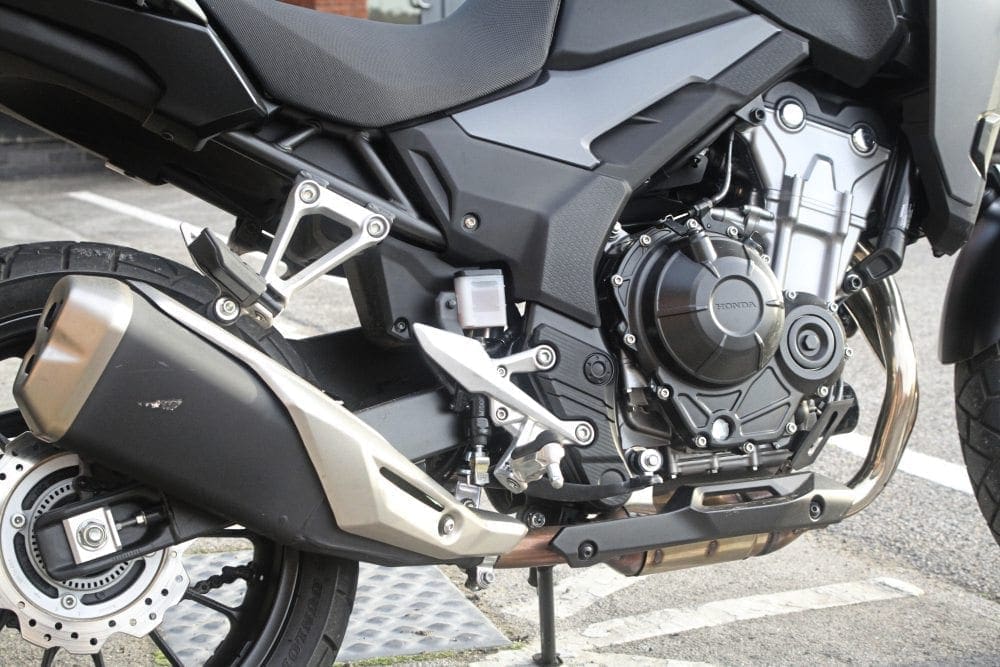 It doesn't like the wind though! With only a half tank of fuel it does catch any side winds through hedgerows and breaks in between buildings when it's gusty. And it doesn't like following HGV's either. Fuel it to the top and its better and better still with a passenger on board as I found out with my wife Jo as co-pilot for a trip out to see friends and show off the bike.
Jo did find the rear footrests too high up for her and she's only 5' 9" and stated that she wouldn't enjoy a long journey because of these but the seat is very comfy.
As our trip home was in the dark it was interesting to see what the lights are like – very good but did get flashed loads of times by oncoming drivers thinking I was on full beam. I wasn't but something to note when carrying a pillion.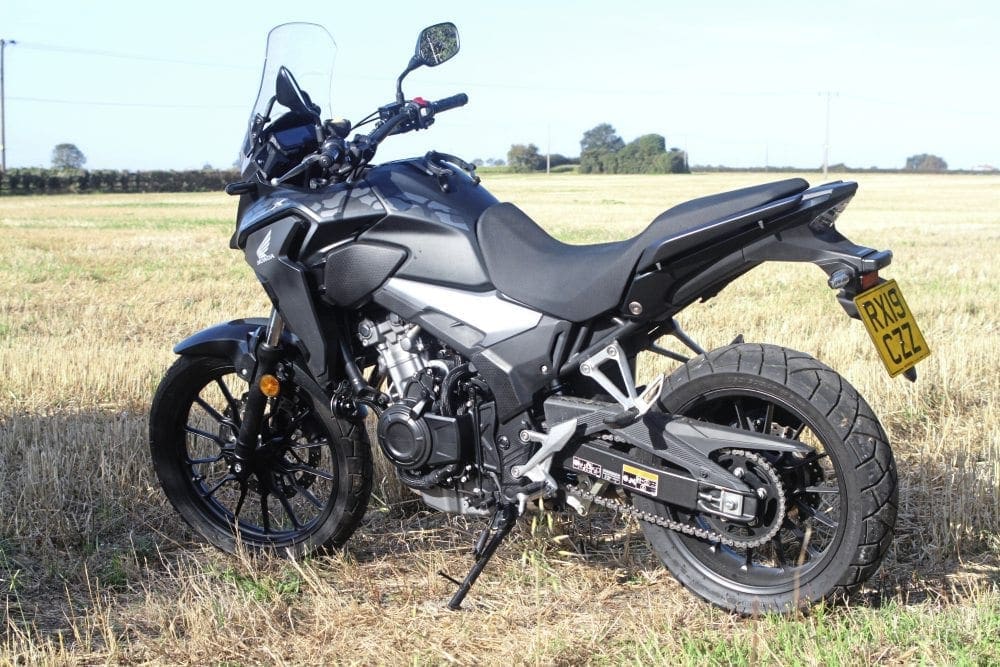 Suspension is on the long side front end but this helps greatly when riding over lumps and bumps in the road so that it glides over easily. The On-Off pattern tyres have been solid in all conditions so far but not tested off road yet – will leave that for Roger and a later issue.
As usual I've ridden it over manhole covers, wet white lines and all un-even road surfaces I could find and it's been rock solid with great feedback from the suspension and steering. Nice comfortable riding position with the high up bars too.
As Roger mentioned in his first write up in the October 2019 issue of MSL the instrument panel is an all new digital affair with clear readouts – except when it's sunny! Any low morning or evening sunlight obscures the screen that you can only just make out the gear indicator and speed details.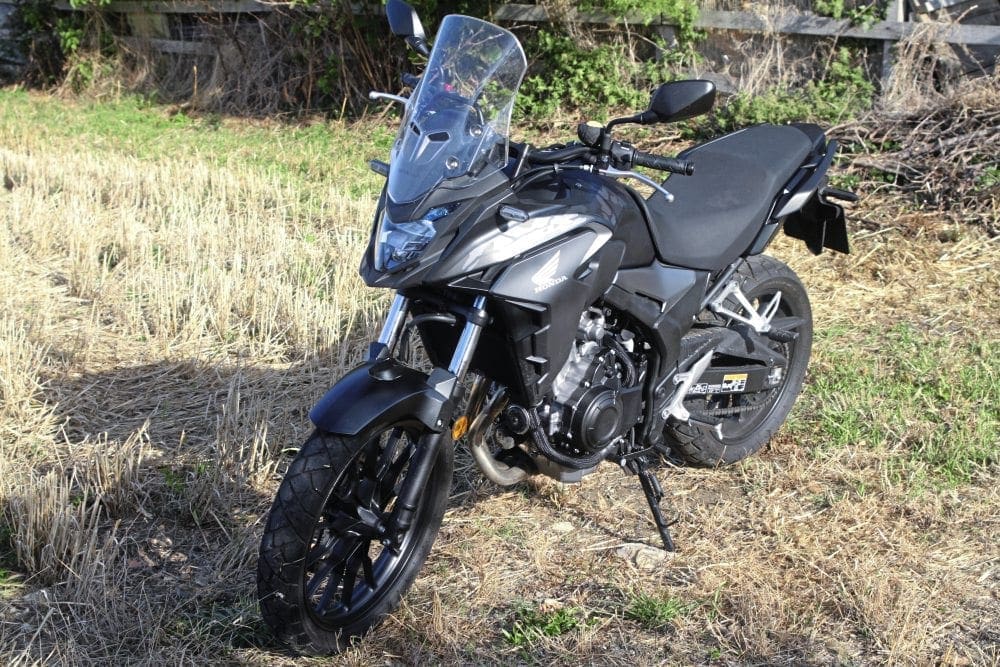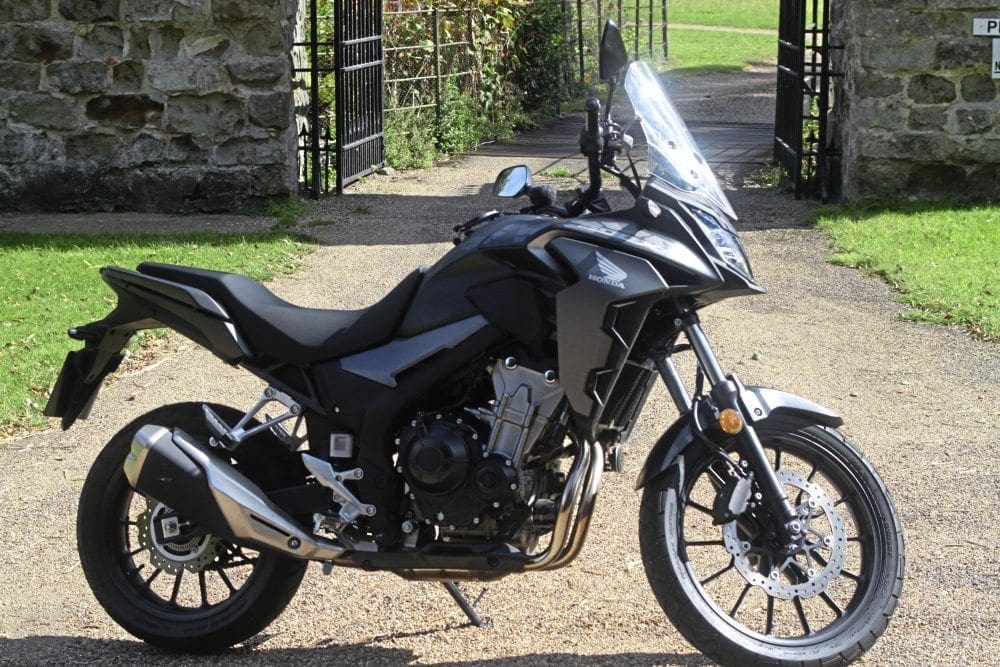 Add a dark visor or sunglasses and it gets worse. Not sure yet if there is a way you can brighten the screen but will ask Mr Honda. At night it's great, bright and clear.
Tank capacity is 17.7l. Fuel economy can be seen on the LCD as an individual setting but I am getting differing readings when using this site www.mpg-calculator.co.uk after refuels. So far I've had a 109mpg and without changing riding styles/speed down to 72.6mpg! All very confusing.
There is also a gear indicator on the panel too which I always like and is becoming much more a standard nowadays. Gearbox is very smooth & slick, one of the best in my opinion. And it's plenty quick enough for me too.
I'm sure Roger will be fitting a set of knuckle guards in future and these will also help to deflect the wind-chill I found the other cold, chilly morning on my commute to work. Heated grips are also available as Honda accessories off their website too.
Great bike & so, so easy to ride. Would I buy one? Yes – if I can lower the seat height a little!