LITTLE ENGLAND
Taking a small bike on a big trip is a great way of seeing places in a new light. Round the world adventurer Nathan Millward heads down through Devon and Cornwall on Suzuki's new 200cc machine…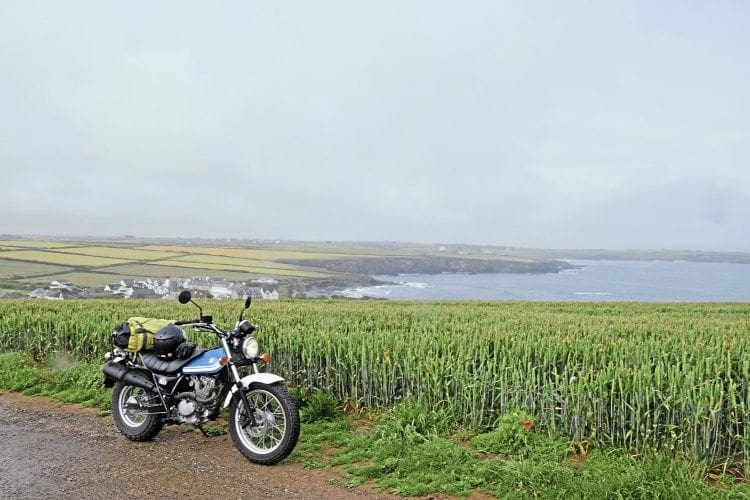 Suzuki's VanVan 125 has been on sale in the UK for over a decade now. In that time it's proven a popular bike among learner riders and urban commuters happy to live with the 12bhp engine, and won over by the retro styling, low seat height, manageable weight and cheap running costs.
Suzuki now brings the UK its 200cc version, which has been available in other markets for a while now. It's a strange decision in a way, given that for 2017 and 2018 the bike will receive a concession from Euro 4 legislation that will ignore the fact that it doesn't have ABS. But for 2019 the exemption won't apply so its time with us could be short.
It's largely the same bike as the 125; the same fuel-injected engine; bored and stroked to give the extra capacity, equating to a modest power gain taking it to 16bhp. The chassis, suspension and brakes — drum at the rear — remain exactly the same, as does the 6.5 litre fuel tank and oversized sand tyres. The only visual difference is the oil cooler bolted to the side of the frame, just beneath the left of the tank, though the bike remains air-cooled.