Back in the olden days, Yamaha had a reputation for making powerful 125s, writes Alan Dowds. From the (unrestricted) air-cooled RD125DX two-stroke twin of the 1970s, through to the amazing-when-derestricted TZR125 of the 1990s, the tuning fork folks knew how to get the most from an eighth of a litre.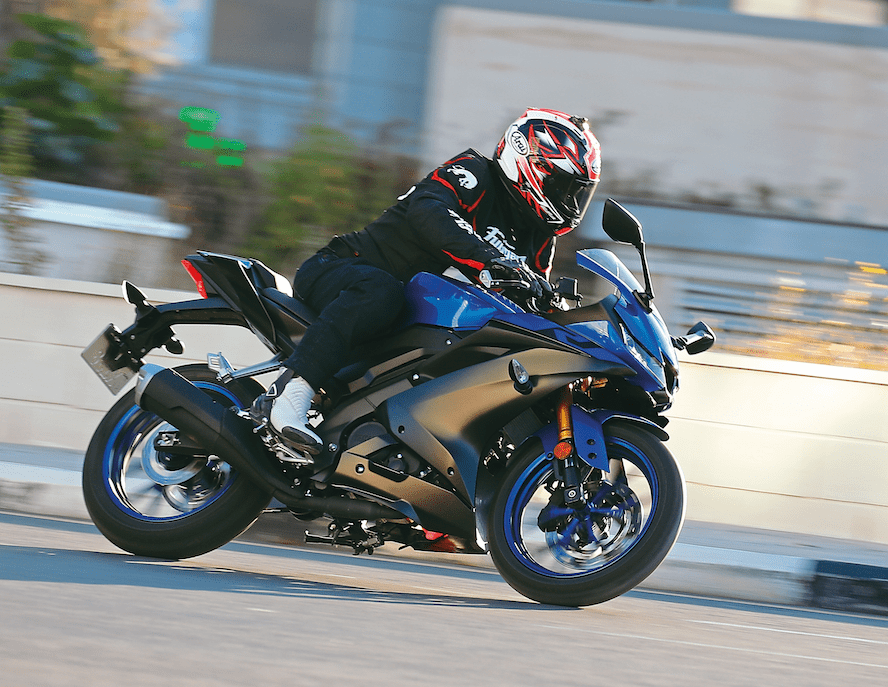 They've done it again with the new R125. Amazingly, the new bike has a fully-fledged variable inlet valve system in its little four-valve cylinder head. The single overhead camshaft has two intake cam profiles – one high-speed and one low-speed. The intake valves are operated by a two-piece rocker arm, with one follower on each cam profile. Below 7400rpm, only the low-speed cam profile follower operates the valves, giving great torque and efficiency. Over 7400rpm, an ECU-controlled solenoid moves a pin which locks the two-part rocker arm together, and letting the high-speed follower take over. So the valves are opened for more lift and duration, giving great peak power.
Okay, the total output is still limited to 15bhp; this is still a learner legal bike, of course. But on the road, the little Yam feels by far the best of all the 125s I've ridden in recent times.
Article continues below…
Advert
---
Enjoy everything MSL by reading the monthly magazine, Subscribe here.
---
Read the rest of this feature in the June issue of Motorcycle Sport and Leisure, in the shops NOW!