Has Mikko enjoyed the Arai?
This is my second RX-7V helmet. I used the first one for five years. To be honest, after the five years the helmet still looked absolutely fine, but I had worn it a lot over that time, and the recommendation is not to use the same helmet for much longer than that. So, it was new helmet time. Deciding what the next one would be didn't take very long… I had loved my Arai. Sure, it costs a lot of money, but it fits perfectly for my head shape, the quality of the components is very high, and I had found it great in everyday use. On top of all that, Arai had just released the Kiyonari Trico graphics for the RX-7V, an updated version of the dragon design worn by triple BSB champion Ryuichi Kiyonari. It's absolutely stunning.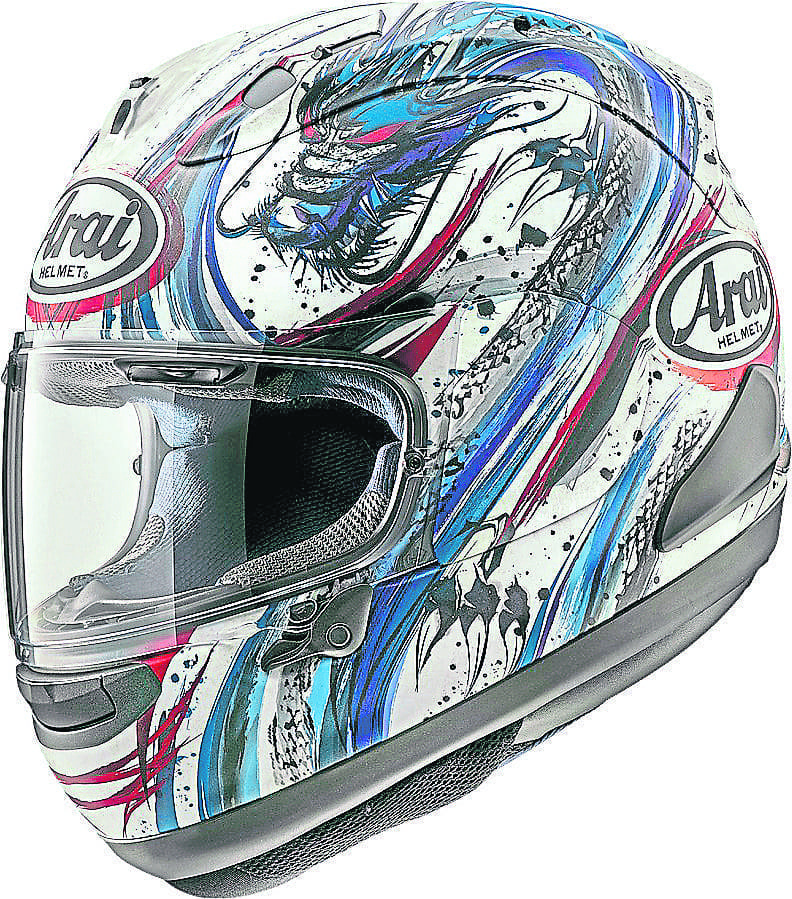 Underneath the graphics, the helmet offers the same quality and safety that Arai always does. It features the VAS ('Variable Axis System') visor system with the 'pods' covering the visor fitting mechanism – some don't like it, but I find it very easy to use. The only niggle about the visor is that there is no internal sun visor, which means that you need a dark visor or sunglasses for the sunny days. Not a major issue, but it would make the helmet more versatile.
Article continues below…
Advert
---
Enjoy everything MSL by reading the monthly magazine, Subscribe here.
---
Three top vents and a chin vent are all adjustable and let in loads of air if need be. There are also two little vents on the visor for added ventilation. The two exit vents at the back are also adjustable. The removable lining is anti-microbial material, and the cheek pads feature emergency removal tags, so the helmet can be taken off the rider's head in an emergency with less movement of the neck.
There's a pull-down chin spoiler under the whisper strip at the front, and an adjustable spoiler at the back of the helmet, although I don't think I ever go fast enough for them to make much of a difference.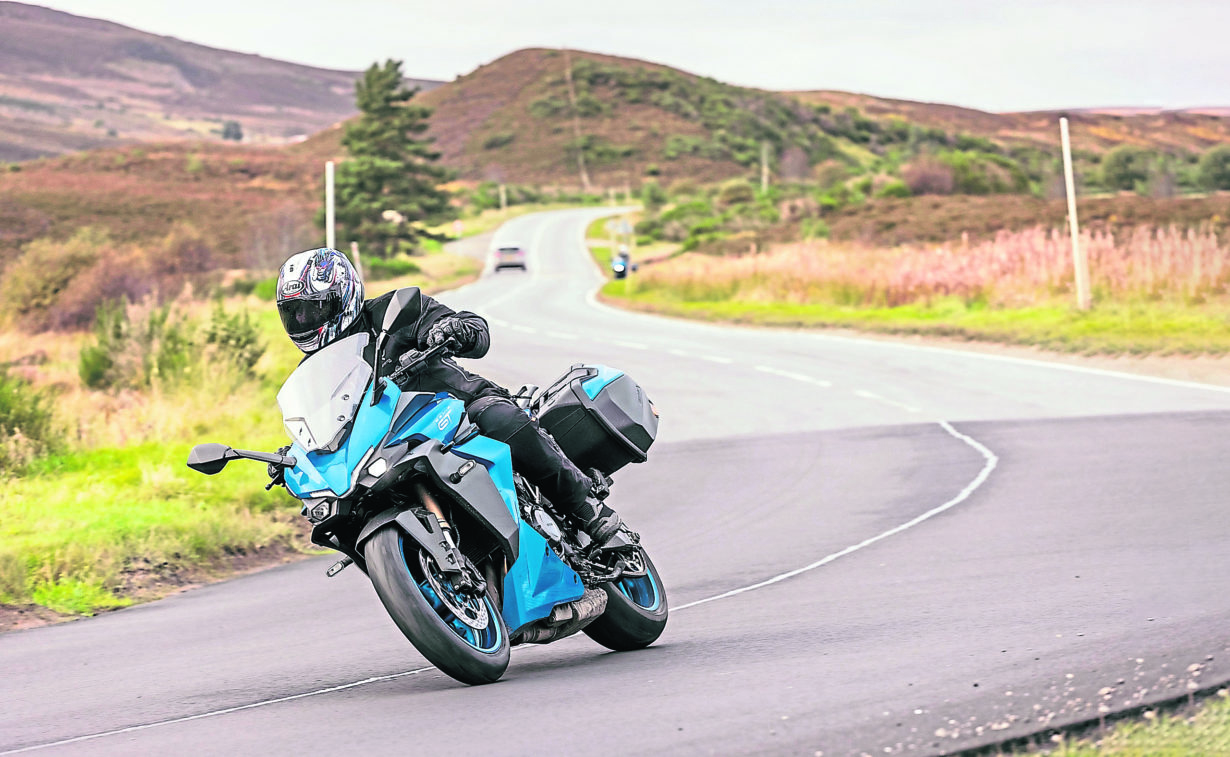 The helmet has both the ECE 22-05 and SNELL M2010/2015 approvals for safety, and it's secured with a double-D strap.
Article continues below…
Advert
If the RX-7V had a sun visor (and, no, not that external one that Arai has on offer) it would be the perfect helmet. Even without it, it's pretty damn close.
Tested by: Mikko | £790 | www.whyarai.co.uk
#araihelmets #morebikesyoulike #motorcycles #readersrides #motorcycle #ukbikers #bikelife #bikers #motorcyclists #morebikes #morenews #motorcyclenews #motorcyclegear
Article continues below…
Advert