£88.00 | www.motohaus.com | 01256 704909 | Tested by: John Milbank, Editor Motorcycle Sport & Leisure magazine
Don't laugh – this really is a fancy hair dryer for your bike. With an airspeed of 135mph and a heater that can drive the temperature up to 70°C, it's an incredibly powerful blower to shift water from your bike.
Article continues below…
Advert
---
Enjoy everything MSL by reading the monthly magazine, Subscribe here.
---
Using it to clear damp from the surface of your machine would be a bit daft – I still use a drying towel for that – but to force the moisture from deep inside the engine, and from switchgear, it's brilliant.
Like a lot of people, I used to just run my bike to dry out the hidden areas, but this just causes the water to evaporate, then the steam can collect in hidden connectors, where it condenses again. Not good. You could also use a compressor (if you have one), but you're then spraying the dirty, damp air from an old tank into your bike's nooks and crannies.
Holding the nozzle across switchgear creates an area of low pressure that sucks the damp out, rather than blowing it in further, and it's also handy behind the radiator, to blow the water out that usually spot-marks your bike when you first take it for a run after a wash.
Article continues below…
Advert
It might look like a luxury, but this is now a vital stage in my cleaning process – it's also been brilliant for getting wet out of the fins of air-cooled motors and radiators on water-cooled ones. It's amazing how must H2O you'll find waiting to get sprayed all over your motor when you ride, so the Brühl leaves me with a truly spotless bike.
Motorcycle Sport & Leisure magazine is the original and best bike mag. Established in 1962, you can pick up a copy in all good newsagents & supermarkets, or online…
[su_button url="http://www.classicmagazines.co.uk/issue/MSL" target="blank" style="glass"]Buy a digital or print edition[/su_button] [su_button url="http://www.classicmagazines.co.uk/subscription/MSL/motorcycle-sport-leisure" target="blank" style="glass" background="#ef362d"]Subscribe to MSL[/su_button]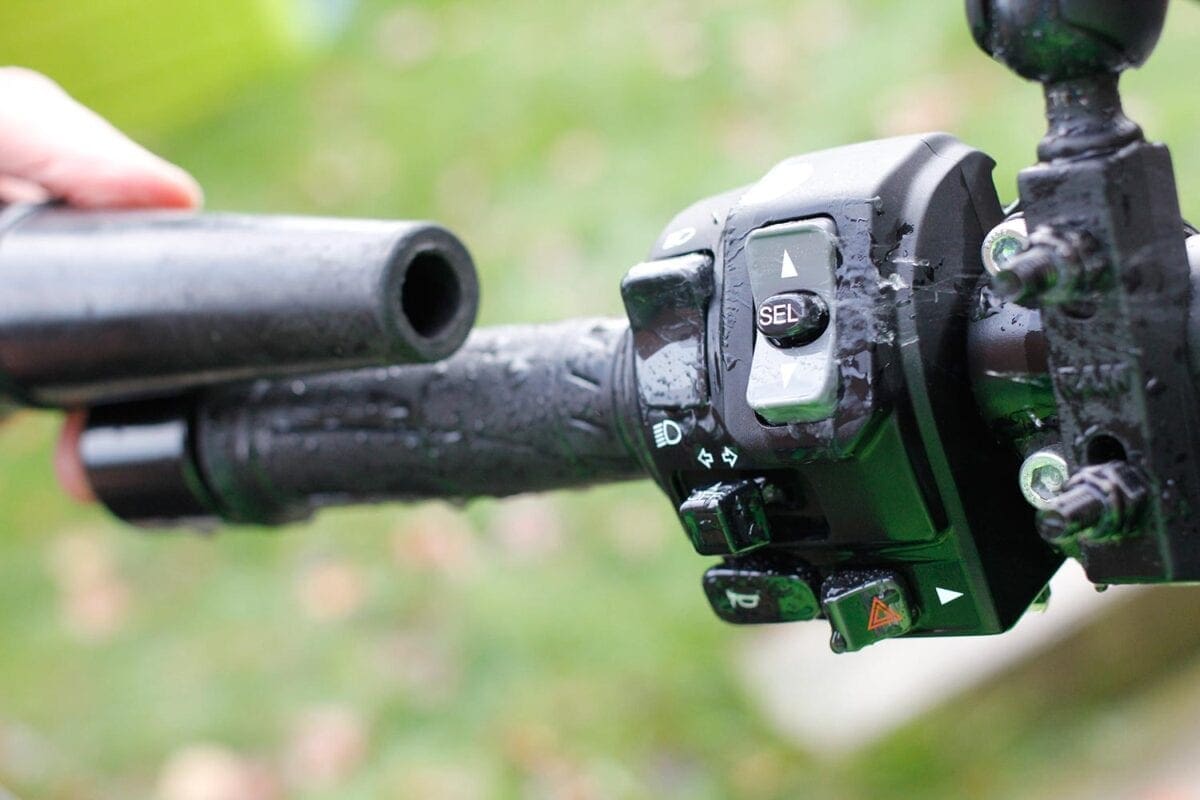 Article continues below…
Advert