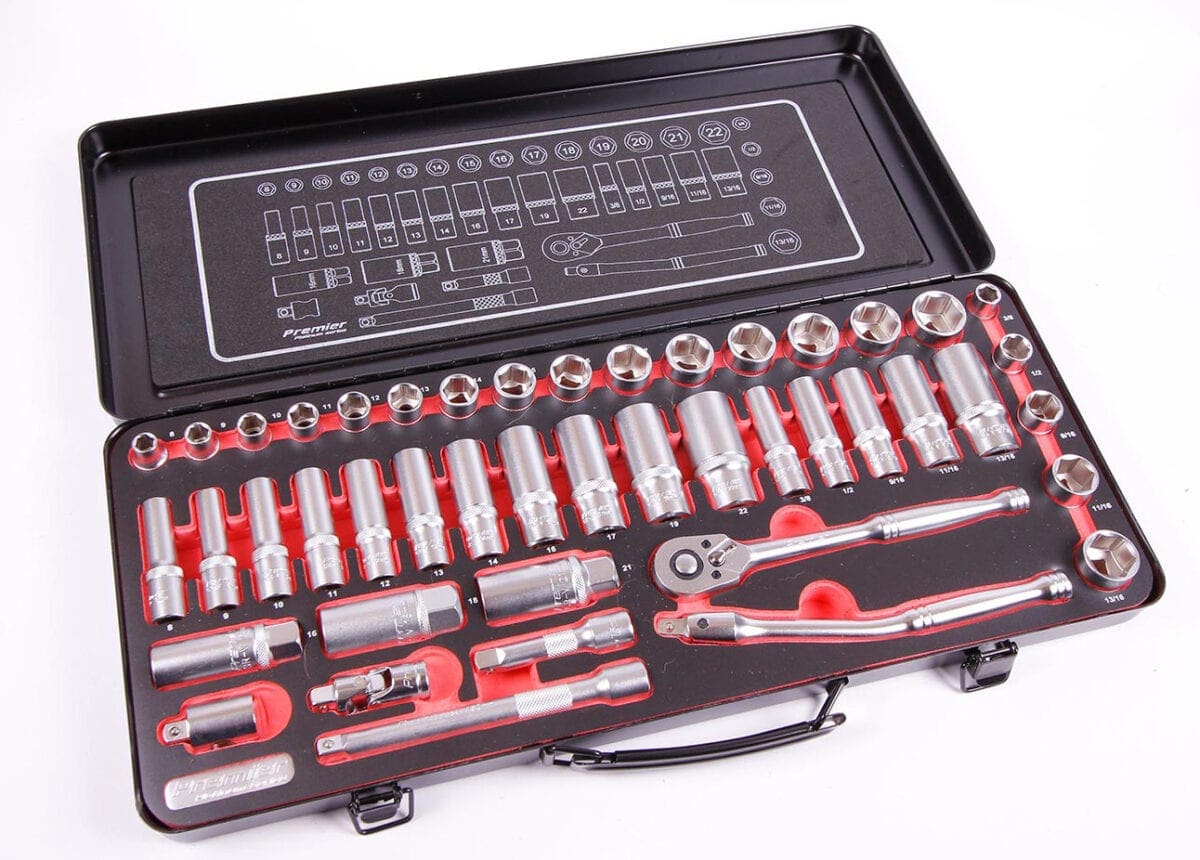 Around £95 | www.sealey.co.uk | 01284 757500 | Tested by: John Milbank, Editor Motorcycle Sport & Leisure magazine
I love working on my bikes, and only after using this set did I realise what a difference tools can make to the enjoyment. As a DIY enthusiast, my cheaper kit was quite capable, and well made enough to not damage fasteners, but there is a world of difference with this Sealey gear.
All the Chrome Vanadium, polished satin finish sockets are 'Wall Drive', which means they're less likely to damage fastners, and can help remove ones that have been rounded. Containing both metric and imperial in standard and deep, it also has several 'DuoMetric' sockets – basically, these are the sizes that fit both standards. As I rarely have much use for the Imperial sizes, I'd have found 6 and 7mm sockets more useful, as well as a 24mm – this set stops at 22mm.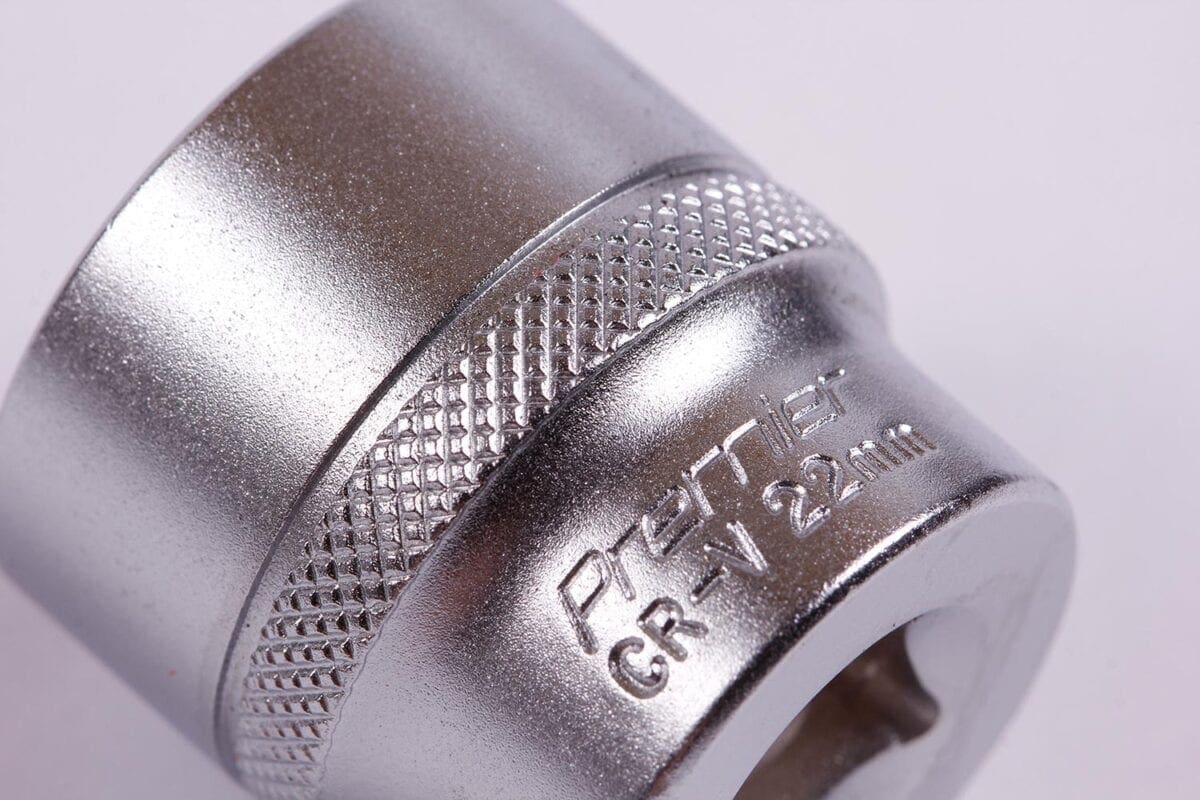 What I really appreciate is the deep knurling on every socket and the extensions, which makes spinning nuts and bolts on by hand much easier.
The ratchet is beautifully made – it's much more compact than my old set, and whereas that had 24 clicks per 360°, the Sealey is twice as fine, offering 48 clicks; don't underestimate how useful this can be when working in confined spaces. The reversing latch on the socket is easy to flip with nitrile gloves on, without constantly getting knocked over like my previous kit.
A 3/8 to ¼ adaptor is included, which also doubles as a T-bar adaptor when slid over the extension. A bent flex handle has been useful in a couple of awkward jobs, and there are three sparkplug sockets – 16, 18 and 21mm. Unfortunately the rubber in the 16mm one doesn't always hold onto slim motorcycle plugs – my old one did, but has long since worn out, so I'm still using a magnet to lift out the odd stubborn one.
The 'proper' metal tin is great, and rounded corners help reduce damage if you knock it into something. All the sockets stay in place when carrying, though the long extension and ratchet do drop out if you don't keep the piece of foam in place when the lid's closed.
The list price is £144, but it's available from Sealey stockists for between £89 and £110. Good tools should last a lifetime, and I've no doubt I'll be passing these to my daughter when I'm no longer working in the garage (she's going to have to wait a while).
Motorcycle Sport & Leisure magazine is the original and best bike mag. Established in 1962, you can pick up a copy in all good newsagents & supermarkets, or online…
[su_button url="http://www.classicmagazines.co.uk/issue/MSL" target="blank" style="glass"]Buy a digital or print edition[/su_button] [su_button url="http://www.classicmagazines.co.uk/subscription/MSL/motorcycle-sport-leisure" target="blank" style="glass" background="#ef362d"]Subscribe to MSL[/su_button]