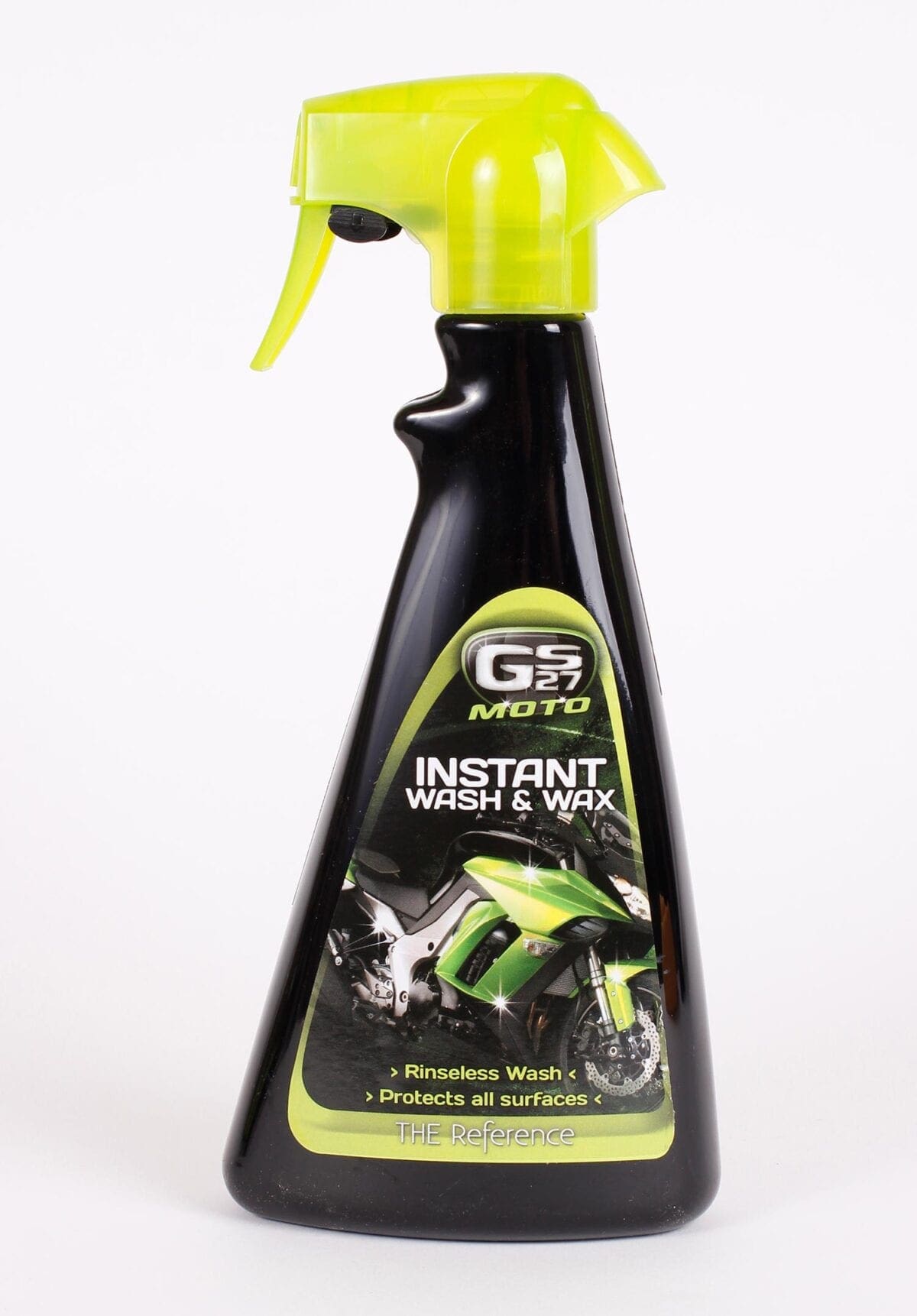 £8.75 | www.sweeneymotorfactors.co.uk | 0035 3749 162048 | Tested by: John Milbank, Editor Motorcycle Sport & Leisure magazine
I'm pretty anal when it comes to cleaning bikes and cars – usually going through a long process with two buckets, snow foam and a hard carnauba wax. Often though, especially when photographing bikes, I need to tiddly them up much quicker.
Article continues below…
Advert
---
Enjoy everything MSL by reading the monthly magazine, Subscribe here.
---
This GS27-Moto product is designed to wash and shine a bike without the need for water. It does say on the bottle that heavily soiled areas may need the company's degreaser first. I'd be careful using it if the plastics were covered in sharp grit and mud, but a dusty Versys came up a treat in just a few minutes, without having to use too much of the spray, and only requiring a bit more work for a couple of really baked-on bugs. The screen in particular looked a lot better than it had in a while…
While it won't leave the deep, mirror-like shine of a specialist protectant, Wash and Wax certainly adds a good lustre to the bike. What's also great to find is that it doesn't appear to strip off any wax you've already applied, making it a superb quick-detailer, especially if you want your bike to look its best at a show when you've ridden there.
Depending how dirty things are, a little goes a fairly long way, and quickly gives your bike that extra sparkle.
Article continues below…
Advert
Motorcycle Sport & Leisure magazine is the original and best bike mag. Established in 1962, you can pick up a copy in all good newsagents & supermarkets, or online…
[su_button url="http://www.classicmagazines.co.uk/issue/MSL" target="blank" style="glass"]Buy a digital or print edition[/su_button] [su_button url="http://www.classicmagazines.co.uk/subscription/MSL/motorcycle-sport-leisure" target="blank" style="glass" background="#ef362d"]Subscribe to MSL[/su_button]