Happy birthday to the 1994 Yamaha FZR1000 EXUP! The very last incarnation in the EXUP series brought updated bodywork and throwback 'foxeye' headlights.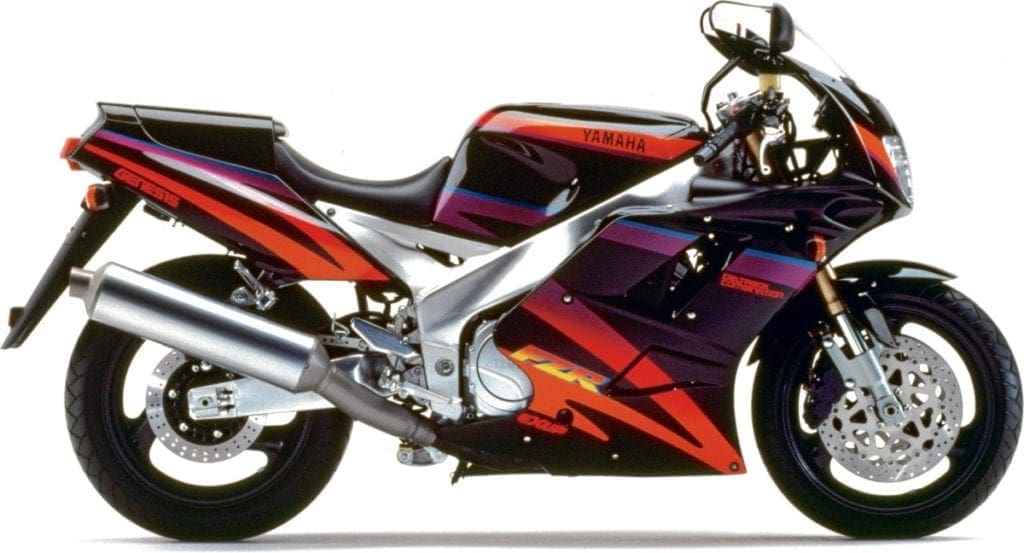 Although the last rendition of the FZR1000 didn't change a whole lot in regards to its functionality, cosmetically, new garbs for a dated favourite saw the YZF750 'foxeye' headlights implemented on to the 1994 EXUP, with much of its other features remaining consistent with its FRZ ancestors.
These four-stroke racing motorcycles gained the EXUP (Exhaust Ultimate Powervalve) title from their unique servo motor driven exhaust valve, giving way to greater bore exhaust header pipes, being beneficial for gas flow at high engine speeds. It also remained closed at low revs, increasing power and back pressure. This feature was later carried on into Yamaha's following line, the YZF models, or 'Thunderace'.
Article continues below…
Advert
---
Enjoy everything MSL by reading the monthly magazine, Subscribe here.
---
The FZR achieved 130bhp at the crank and 125bph at the back wheel – by today's standards a little sluggish, but it provides enough oomph for excitement. The bike is also quite back-heavy, although this is particularly in keeping with the popular designs of the time, with a seat height of 765mm. The Kawasaki ZXR750 had a height of 760mm and many more within this period also preferred the low-slung style for sportsbikes.
Although it may have been slightly buried under the super sport bikes that followed, the FZR has developed into a landmark of the early 90s, placing Yamaha on the super sport bike map with its unique make up.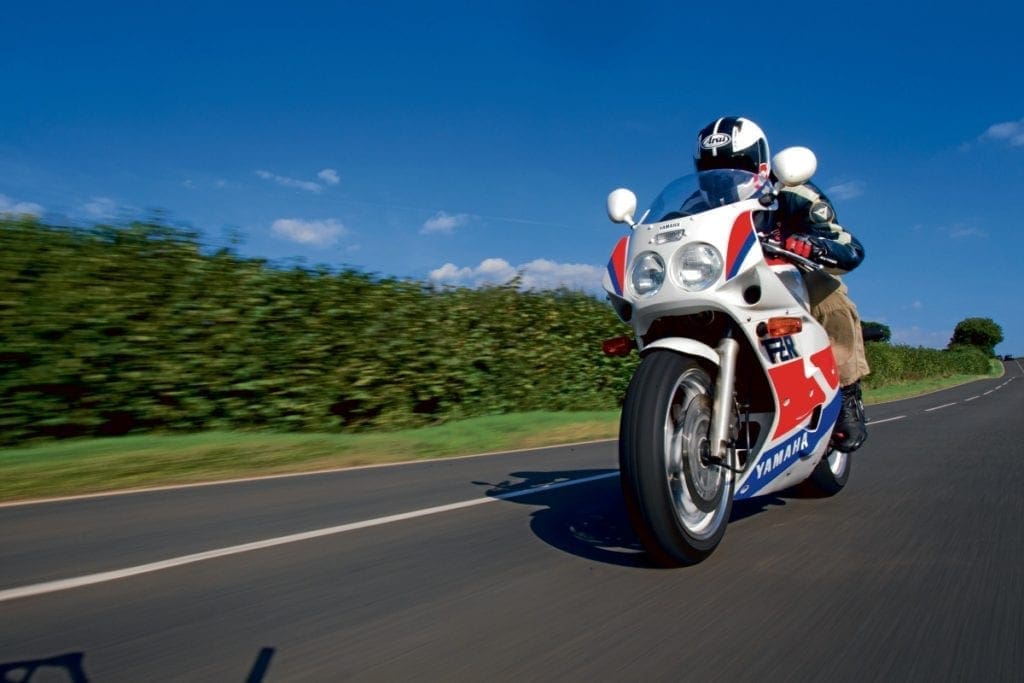 EXUP TIMELINE
1987:
The original FZR1000 super bike model launched with a top speed of 250km/h.
Article continues below…
Advert
1989:
The newest model was named 'Bike of the Decade' after undergoing a host of improvements.
It had a top speed of 270km/h; an enlarged 1002cc engine; compacted sizes, including valve angles and camshaft timing; larger carburettors; a strengthened crankshaft; added midrange performance; increased power to 145bph; and an electronic exhaust valve.
1991:
Even more improvements were made to the 91 model. This included an improved chassis and bike handling; down tubes replaced with a cylinder head; as well as upside-down forks.
Article continues below…
Advert
1994:
The final EXUP model was released with minimal improvement from the 91 version. It now celebrates 25 years since its initial launch.