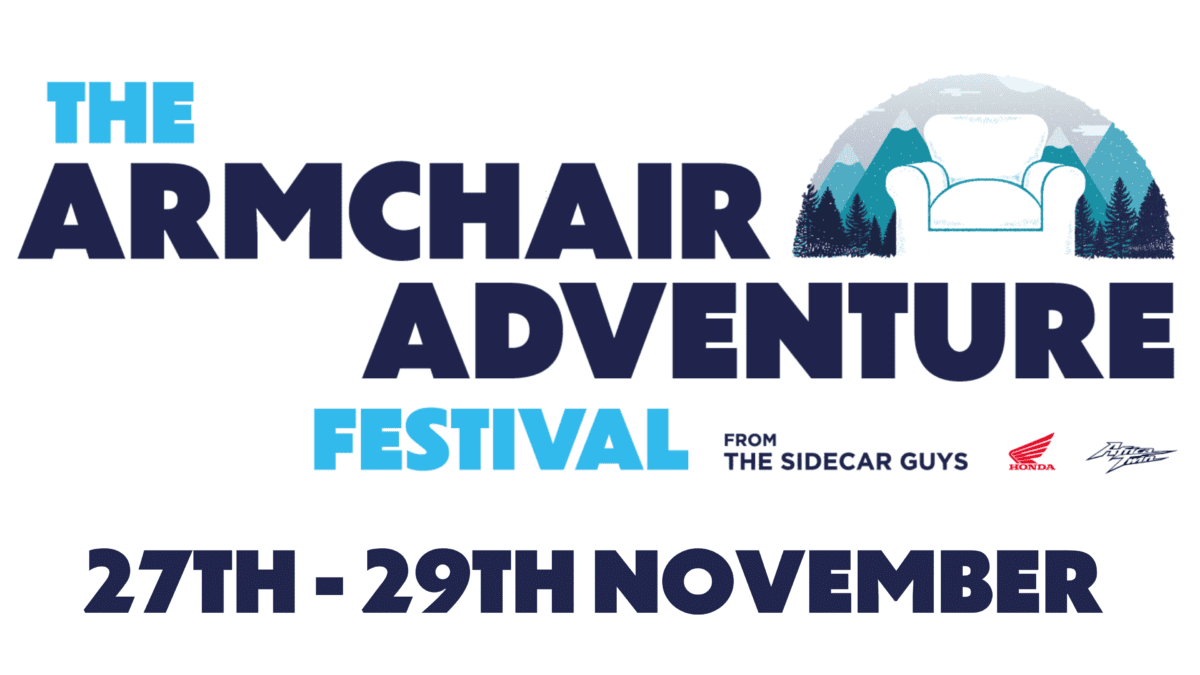 Are you sitting comfortably? Good, you're ready for an adventure then! Here's how it all works…
The Armchair Adventure Festival is the world's first all-live virtual adventure festival! In April 2020 it screened three days of talks, live Q&A's and films from some of the world's most adventurous people and now they're back for a winter edition!
Article continues below…
Advert
---
Enjoy everything MSL by reading the monthly magazine, Subscribe here.
---
The festival is brought to you by The Sidecar Guys, a duo who circumnavigated the globe on a scooter and sidecar from 2017 – 2019 and broke the Guinness World Record for longest ride on such a vehicle.
The dates for your calendar are November 27-29. There will be a whole host of adventurous guests: Confirmed speakers include Charley Boorman of 'Long Way' fame, Steph Jeavons – the first person to ride a motorcycle on all seven continents, Nick Sanders MBE – the fastest person to go around the world by motorcycle, Elspeth Beard – the first British woman to go around the world on a motorbike, and many, many more.
And here's the really good but: The festival is completely FREE to attend. However, if you would like to you can make a voluntary donation COCO – an international children's charity.
Article continues below…
Advert
To join in, all you have to do is visit www.armchairadventurefestival.com and sign up for your free front row seat. You'll be sent your free tickets by email on the day. When you get them, simply click on the link and join in. It's just like TV – you can see them, but they can't see you – the only difference is that you can jump on the live chat and quiz the speakers throughout the weekend.
For your FREE ticket, click HERE.
Article continues below…
Advert