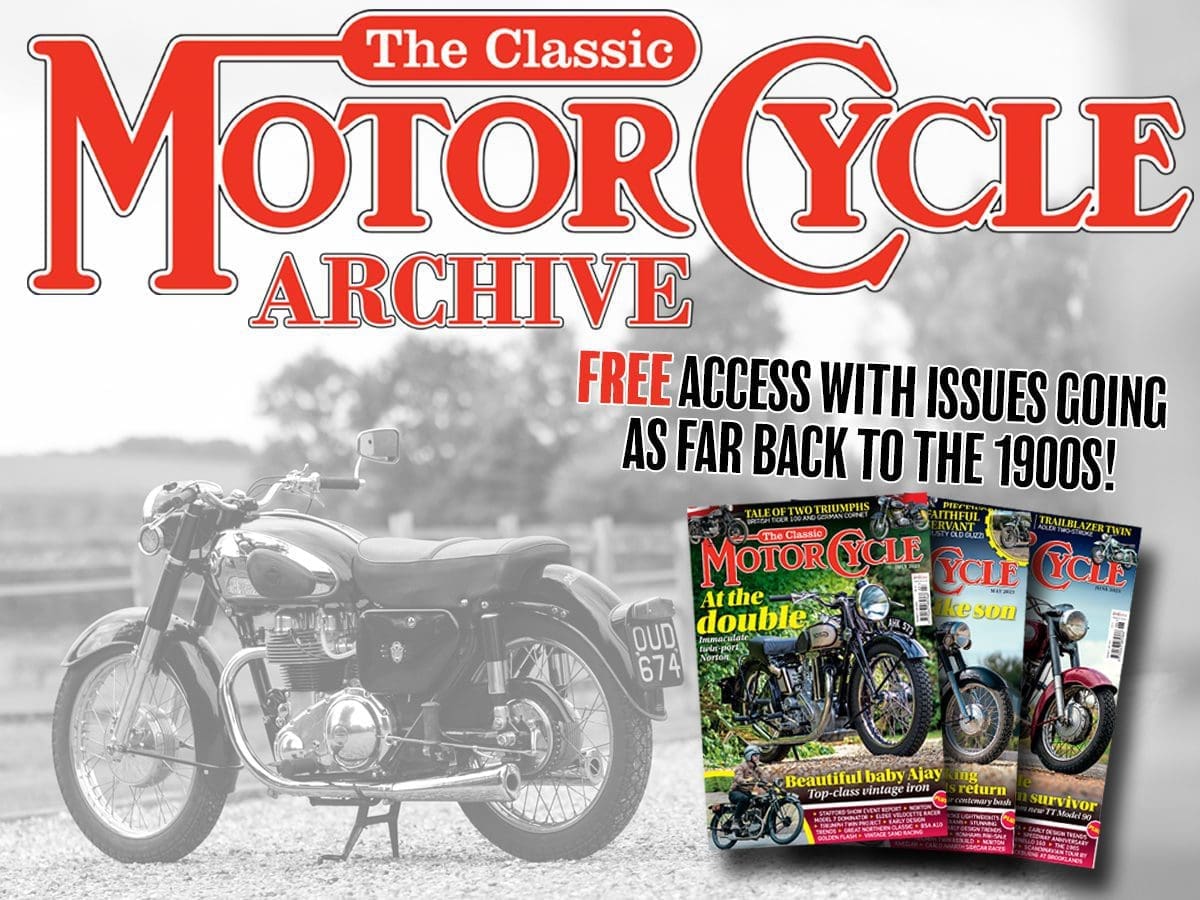 The Classic MotorCycle magazine has taken a remarkable leap into the past by introducing its expansive digital archive, granting current subscribers the opportunity to explore a collection of vintage issues dating back to the early 1900s. This platform invites enthusiasts to immerse themselves in the rich history of motorcycles, providing a unique window into the evolution of this iconic mode of transportation.
Subscribers now have the exclusive privilege of unlocking a virtual time capsule within the archive, where meticulously preserved copies of the magazine await their eager perusal. Each page exudes nostalgia, offering a captivating journey through the annals of motorcycle journalism.
The archive houses a wealth of information that is sure to captivate motorcycle aficionados and collectors alike. From riveting accounts of legendary races to comprehensive reviews of iconic motorcycle models, every issue holds countless tales waiting to be rediscovered. The availability of this digital archive stands as a testament to The Classic MotorCycle's commitment to preserving and sharing the heritage of this beloved pastime.
Article continues below…
Advert
---
Enjoy everything MSL by reading the monthly magazine, Subscribe here.
---
Not only does the archive provide a trip down memory lane for enthusiasts, but it also serves as an invaluable resource for researchers, historians, and motorcycle fans worldwide. It offers a remarkable opportunity to trace the evolution of motorcycles and witness the milestones, triumphs, and challenges that have shaped the industry over the past century.
Through this initiative, The Classic MotorCycle magazine invites its subscribers to embark on a journey through time, where the roar of engines and the spirit of adventure permeate every page. The digital archive ensures that the magazine's illustrious past remains accessible, inspiring generations of motorcycle enthusiasts to continue embracing the passion and thrill of riding.
To access the archive all you must do is go to www.classicmotorcycle.co.uk/extra and log in with your email and customer ID.
Article continues below…
Advert