Triumph has just added Active Preload Reduction to its latest generation Tiger 1200s – making the whopping adventure bike more accessible for less leggy riders.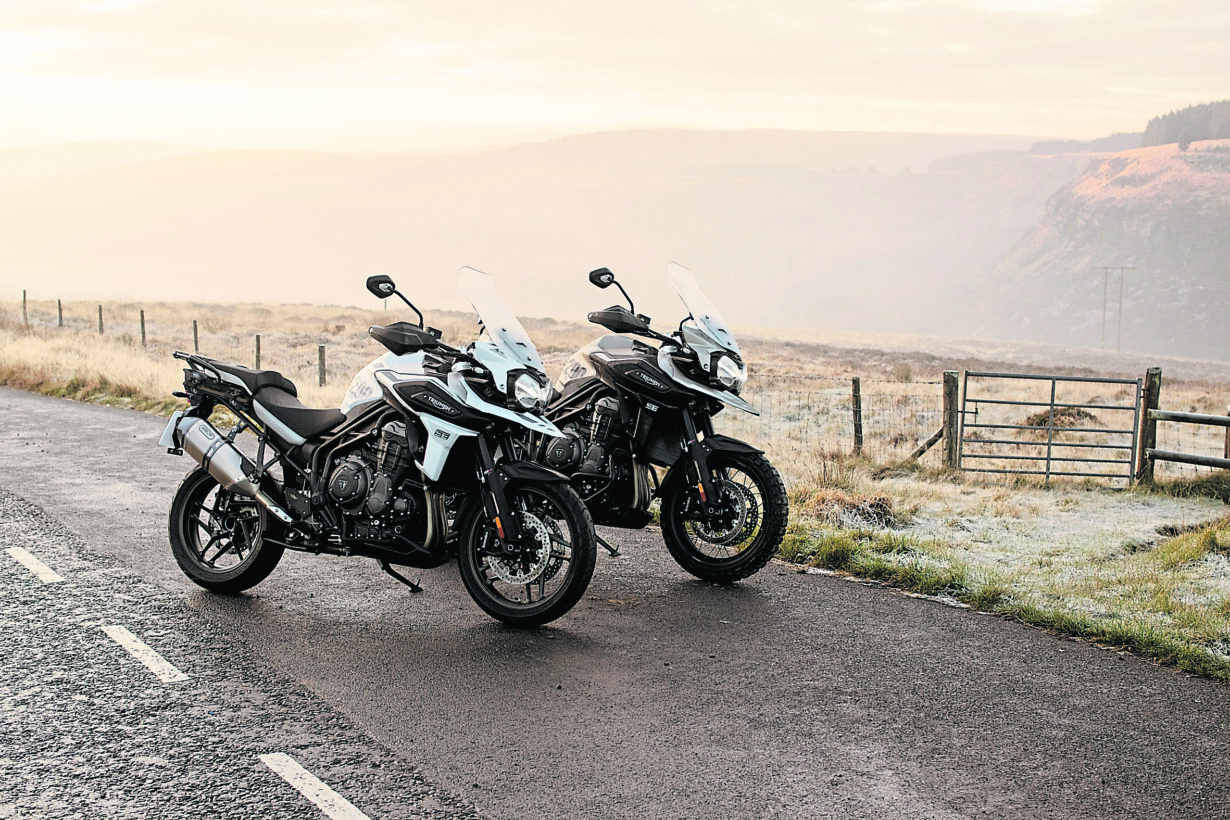 The British firm has announced that it's now going to be kitting its flagship adventure bike with some clever technology that'll reduce its seat height with a press of a button.
While it's not exactly groundbreaking stuff, with Harley-Davidson's Pan America introducing the concept to the market a couple of years ago, there's no doubt that it's a neat addition, which'll be welcomed by many riders who often struggle to get a solid footing on the floor when riding a big, tall adventure bike.
Article continues below…
Advert
---
Enjoy everything MSL by reading the monthly magazine, Subscribe here.
---
Making full use of its Showa semi-active suspension system, the new technology reduces the preload in the rear shock, which in turn drops the seat height. Simple. Okay, so you have got to be travelling at a certain speed for it to work, and you'll have to engage the system by pressing the 'Home' button on the right-hand switchgear, but that's basically it.
It's capable of dropping the seat height by as much as 20mm – and that's on top of the height reduction from the two-position seat (meaning the GT version of the Tiger 1200 can drop down to 830mm, and the slightly taller off-road focused Rally can come down to 855mm). While 20mm might not sound like a lot, it's surprising what a difference it can make. It is worth noting that the system does take into account the combined weight of the rider, passenger and any luggage – and if you were fully laden, you might not have the whole 20mm to play with.
Better yet, Triumph's done another good deed by offering to kit all Tiger 1200s bought since the new generation was released in 2021 with the system. All owners've got to do is opt to have the system added to their existing machine at its next service. Top work.
Article continues below…
Advert
#triumph #tiger #morebikesyoulike #motorcycles #readersrides #motorcycle #ukbikers #bikelife #bikers #motorcyclists #morebikes #morenews #motorcyclenews #motorcyclegear