Garmin has unveiled its zumo XT2 – and reckons it's the company's most advanced purpose-built motorcycle sat-nav yet. Here are the specs.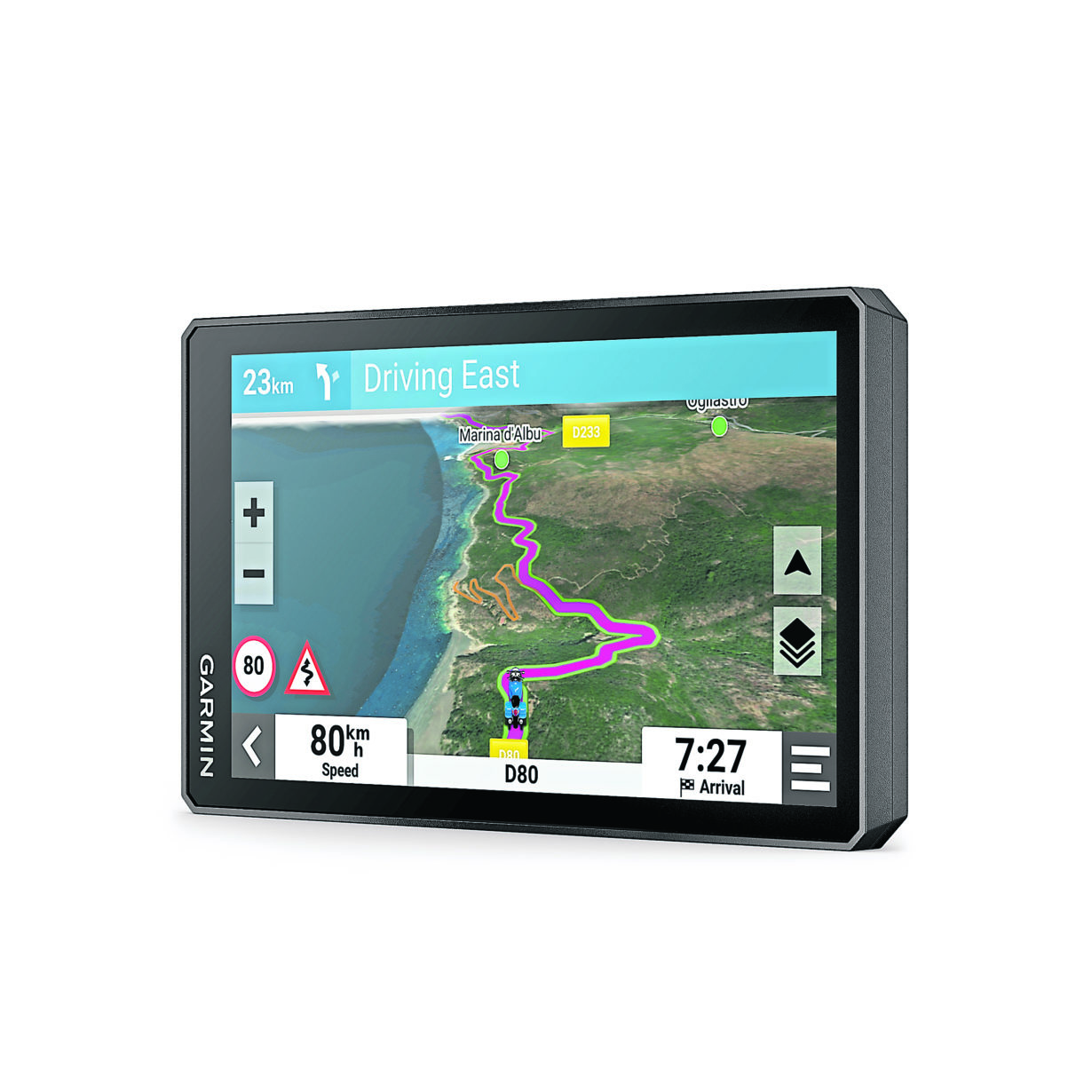 Garmin's zumo XT has built up a solid reputation since its release a few years ago, and the sat-nav specialist looks to be taking thing even further with the zumo XT2.
It features a bigger and brighter screen than the previous model; has been purpose-built for motorbike rides; and is designed to withstand all kinds of weather and rough terrain. It's also undergone tough vibration testing to ensure that it's capable of keeping you on track on the roughest of journeys.
Article continues below…
Advert
---
Enjoy everything MSL by reading the monthly magazine, Subscribe here.
---
There's also a new Group Ride Mobile feature, which allows a rider to track their friend's location when both are using the Tread app – or it can be used with the Group Ride Tracker aftermarket accessory. It's a clever bit of kit which allows you to track friends when no cellular coverage is available. If that's not enough, it can also be used with an inReach satellite communicator, and if you've got a subscription you can send messages, share locations and transmit an SOS. Proper stuff for proper adventurers.
There's plenty of other good stuff to get excited about, including a new visual route planner; routes and recommendations from MICHELIN Scenic Roads and the MICHELIN Green Guide; and an improved Garmin Adventurous Routing to find hills, curves and the best sights.
Available now, you can get your hands on the zumo XT2 for the princely sum of £529.99. Not cheap, but by the sound of all the technology it's got packed inside, it's well worth the cast. More at: www.garmin.com
Article continues below…
Advert
#motorcyclesatnav #satnav #garmin #morebikesyoulike #motorcycles #readersrides #motorcycle #ukbikers #bikelife #bikers #motorcyclists #morebikes #morenews #motorcyclenews #motorcyclegear