Is it riding a big adventure bike off road a realistic prospect, or is it just manufacturers' marketing spin? We headed out to Wales to find out…
Some days are better than others. The one at the Yamaha Ténéré Experience in mid-Wales has to go down as one of the better ones, as I was immediately presented with two bikes and the impossible question of which one I would rather ride: the Super Ténéré 1200 or the Ténéré  660? The big daunting hulk of the 1200 looked a bit menacing, so I opted to start with the 660. Its capable single-cylinder engine, manageable size and bulletproof reputation seemed like good reasons to start with this one.
As our group tentatively rolled out of the centre's car park, I was happy with my choice. The Ténéré  660 is spartan, but solid, powerful but not intimidating, and it seemed perfect for the task ahead. I was here to learn more about off-roading on big bikes, and to sample some of the beautiful trails zigzagging across the vast area of private land that the centre has exclusive access to. The last thing I needed was a bike that I couldn't handle.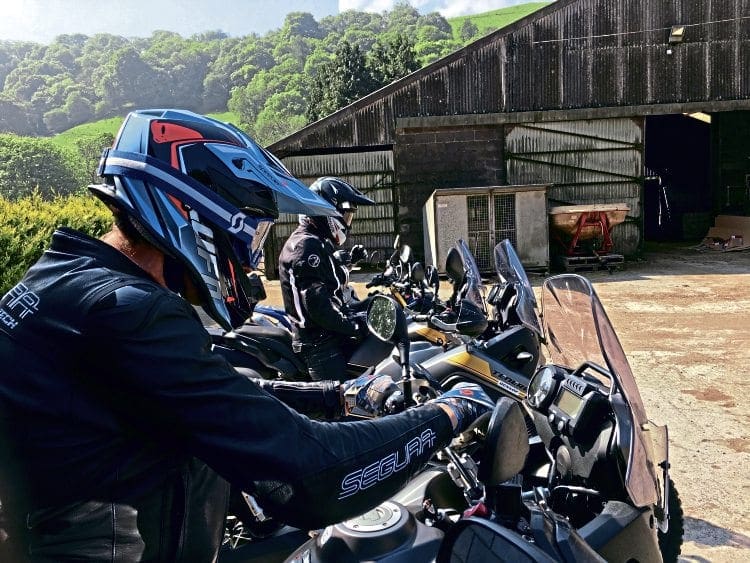 Our ride started with a little shakedown loop of some easy fire tracks, a great chance to get rid of those early nerves and get our heads calibrated for riding on dirt. Our guide was Dylan Jones. He's the son of the centre's owner, legendary off-road rider Geraint Jones, and a decorated enduro rider himself. As we all followed him, wobbling along as best we could, he kept an eye out for our progress with the carefree ease that comes with decades of practice.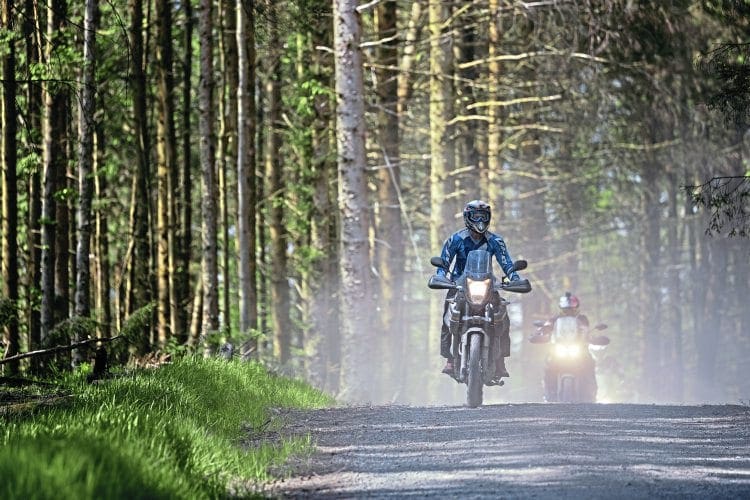 "Try and keep your legs fairly straight, and lean forward from the hips — otherwise your legs will be aching very soon," came the early advice for our group. Duly noted, I made an effort to straighten my knees as much as I dared on the bumpy ground. And it worked – riding like this seemed much easier! Normally I suffer with spaghetti legs after trail riding, so this must have been where I'd been going wrong.
EXPERIENCING THE TÉNÉRÉ
After the shakedown ride it was time to hit the trails and cover some ground. We started with some fairly wide and fast tracks that snaked gently through the forest, and climbed up a ridge to be welcomed by the most amazing views of the Cambrian mountains.

As we progressed further I began to get more used to the bike. There are no ride modes or switches for ABS or traction control, so you don't need to worry about any of that; instead, you can just keep your eyes scanning the trails and bob along merrily. As Dylan put it: "Extend your views and let the bike find its way. If you look at the front wheel, you'll miss what's coming, and you'll be off!" Compared to a small trail bike, the Ténéré  feels more substantial – and let's be honest, heavier – but it has the advantage of packing in plenty of torque to help you get out of trouble, and for a big bike, it doesn't feel too clumsy. Whether going up or down a hill, crossing a river or just tracking a line in a narrow rut, the bike felt capable of taking on anything you threw at it. Not bad for a bike that has been around in pretty much the same format since it was launched in 2008.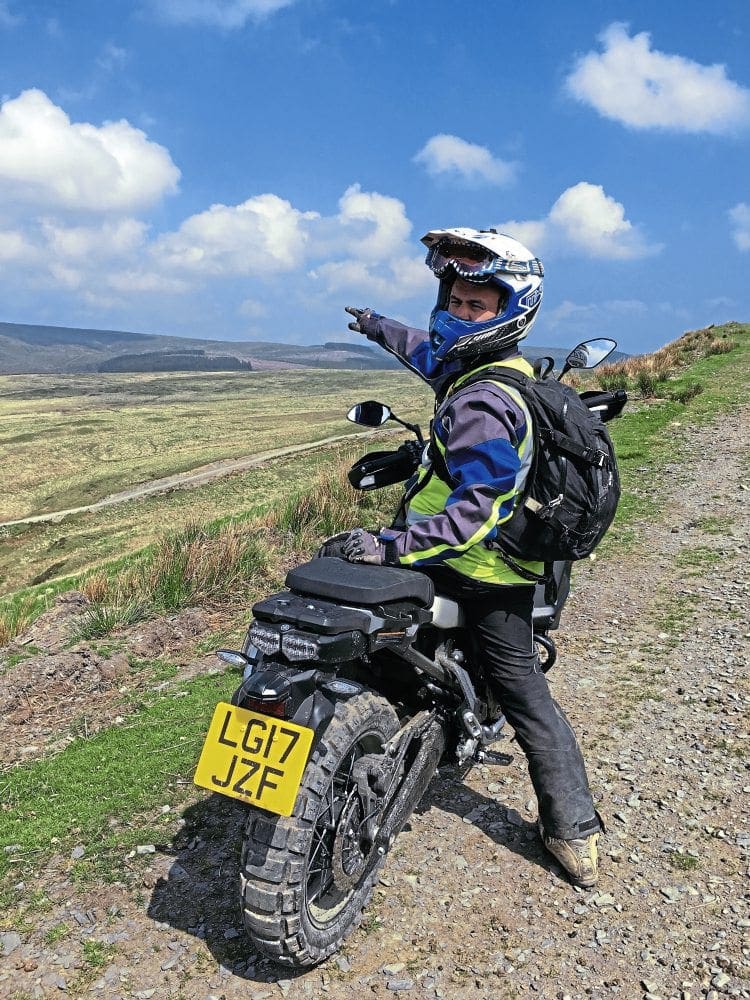 An hour or so into the ride I was starting to feel confident and relaxed on the bike, no longer worrying about its size or what might be around the corner – I knew that I could handle both. Making a conscious effort to keep my knees straight and pushing my elbows out to gain more control on the bars, riding the trails began to seem almost natural.
GOING UP A SIZE
When we next stopped Dylan asked if anyone wanted to swap bikes and try the Super Ténéré. I quickly considered how often you might get a chance to try a bike like that off-road, with such expert guidance, and decided that it would be foolish not to.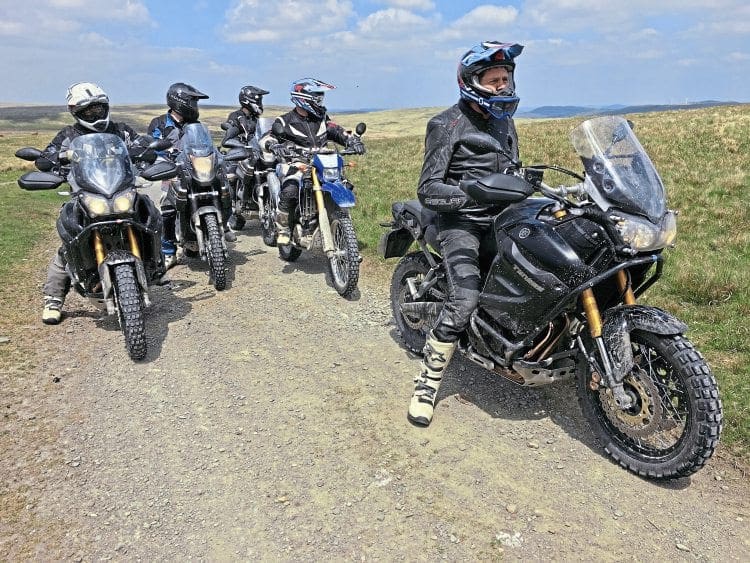 Jumping on the bigger of Yamaha's two adventurers was a pleasant surprise. The bike is more modern than the 660, and you can feel it instantly. The suspension is more refined, throttle control better, and gear and brake levers more responsive. And surprisingly, given that it pretty much doubles the little Ténéré's displacement, it doesn't feel much bigger at all. If anything, I found it easier to ride on the trails.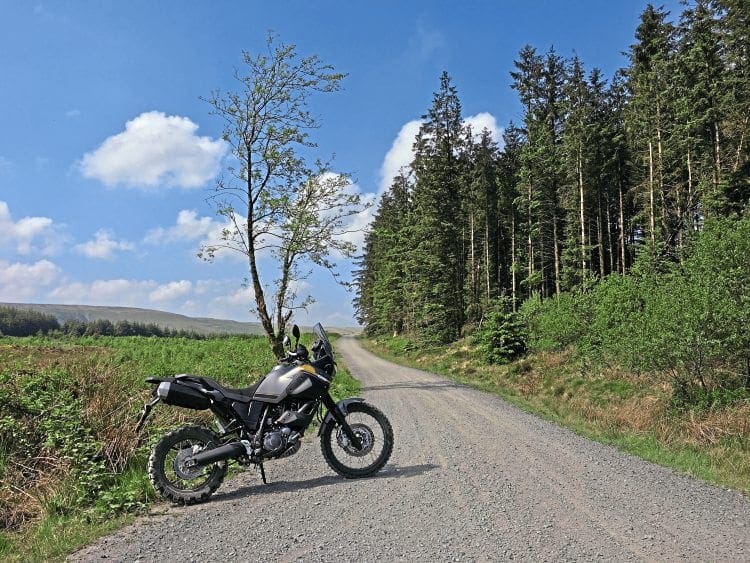 "Just watch out in the ruts," Dylan advised. "The 1200 doesn't have as much ground clearance, so you may ground the bash plate. And it's a bit wider too, so point your toes in and watch for the edges of the ruts, so you don't catch your foot." Keeping my toes well tucked in, I managed to squeeze the bigger Ténéré  through the ruts that followed.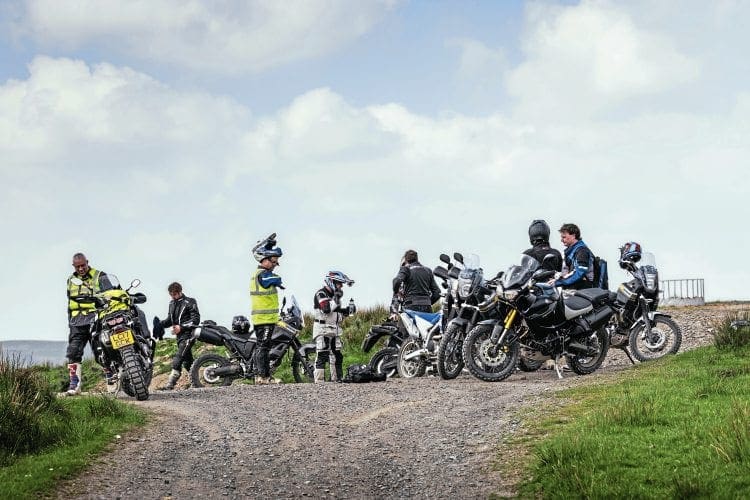 With Dylan's instructions and the steady comfort of the Super Ténéré , I was having a whale of a time: we crossed a river, navigating slippery rocks – not a problem; we climbed up a track, balancing on a path just a foot wide – easy; and we clattered and crashed over some rocky hills – child's play! Admittedly the route was designed for beginners, but even so, the big bike handled well, and riding it was a breeze. A capable bike and helpful advice meant that even an off-road buffoon like me could have a great time.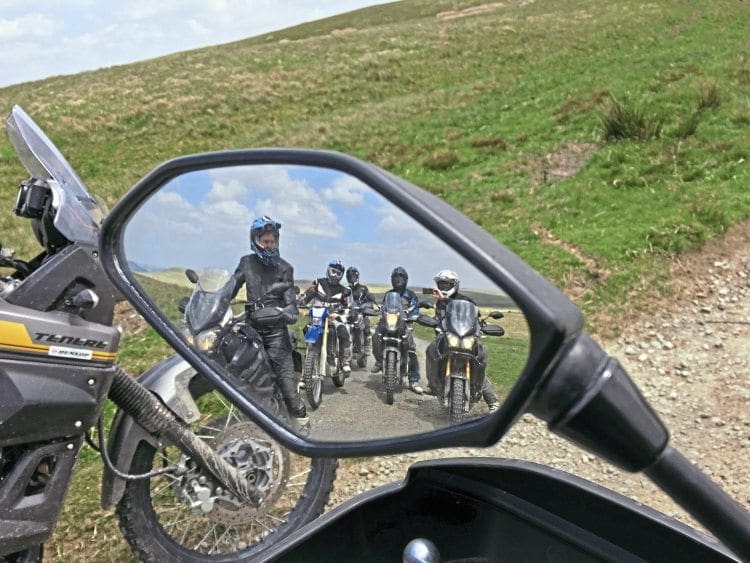 All too soon our ride ended, but the off-road capability of these bikes was already clear. They don't have the agility of small trail bikes, but the stability and power they possess make off-roading a real option. The experience itself was well planned and executed – these guys really know their stuff. The only trouble with the one-day course is that it doesn't half leave you hankering after more…
Yamaha Ténéré Experience
Yamaha Ténéré Experience is run by the Yamaha Off-Road Experience, based near Llanidloes in mid-Wales.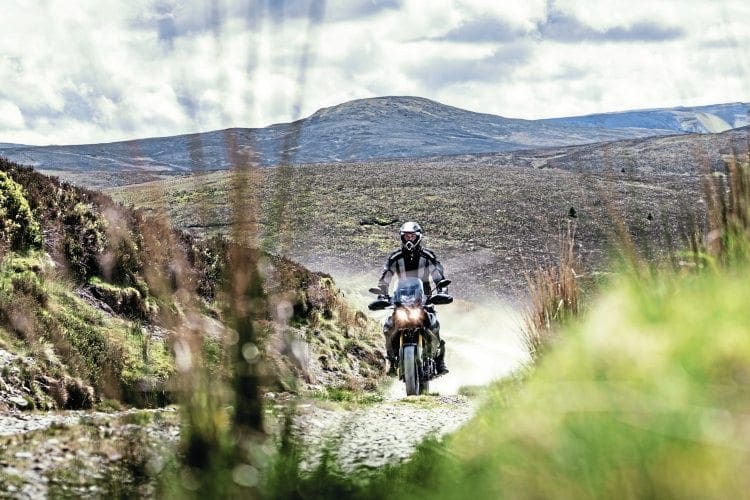 Prices for a one-day experience start from £250 and include bike hire, instruction, insurance, fuel, lunch and refreshments. If you use your own bike the cost is £100.
For further information, visit www.yamaha-offroad-experience.co.uk
The bikes
Yamaha XT660Z Ténéré
Engine: 660cc, single-cylinder
Power: 46bhp
Seat height: 895mm
Weight: 206kg (wet)
Yamaha XT1200Z Super Ténéré
Engine: 660cc, single-cylinder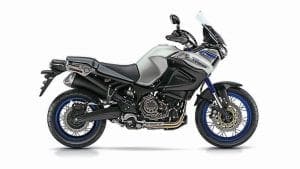 Power: 46bhp
Seat height: 895mm
Weight: 206kg (wet)
Words: Mikko Nieminen
Photography: Yamaha & Mikko Nieminen