2350 tours in over 180 destinations and 39 years' experience!
Experience the motorcycle trip of a lifetime with Edelweiss Bike Travel, the world leader in guided motorcycle tours. Explore the most fascinating routes, ride the latest motorcycles and enjoy the experience of Edelweiss tour guides.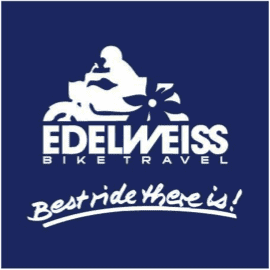 When Edelweiss Bike Travel started in 1980 with its first scouting tours, a whole new concept of motorcycle touring was born. Since then, a lot has changed and today you can experience our way of touring by choosing from 80 different destinations. It doesn't matter if you want to travel in Europe, South America, North America, Asia, Africa or the Pacific region – we guarantee an unforgettable experience!

We have guided motorcycle fans from all over the world to some of the most beautiful places on earth. During those 39 years, we came to realise that safety and a touring concept, which is adapted to the individual needs of the participant, are the recipe for a great group experience where everyone gets the chance to live out his or her individuality. That's why Edelweiss today offer an unbeatable range of different tour categories to suit every taste.
Article continues below…
Advert
---
Enjoy everything MSL by reading the monthly magazine, Subscribe here.
---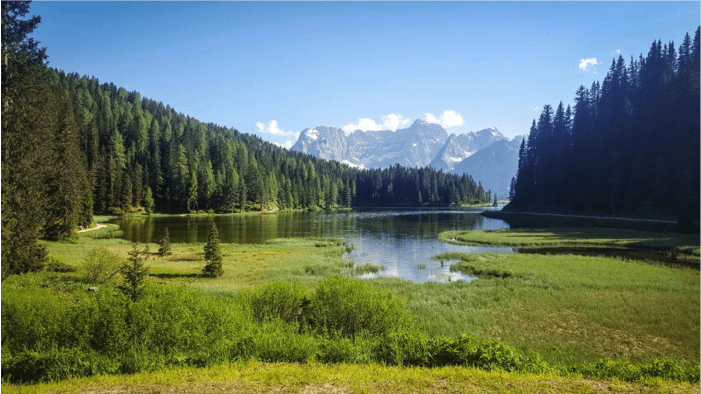 Classic tours
Our Classic tours are designed as round trips, one-way trips or star rides, and are all about experiencing the travel destination as a whole. We will ride routes which you have always dreamt of; you will get to know the land and the people; and enjoy local cuisine.
We will even prepare wonderful picnics amidst breathtaking nature. Whenever possible, we will sleep in hand-picked, cosy, four star hotels with a local flair and away from the hustle and bustle. On our Classic tours we transport your luggage in our support vans, so it is always available in your hotel room in the evening.
Some of our Classic tours are offered only on Vespas, Harleys or Ducatis, thereby offering the tour participants a special experience of these brands. So, all you have to do each morning is get you, your partner and your daily luggage on your bike and you can enjoy the ride!
Adventure tours
Our Adventure tours are perfect for all adventurers. Together we will discover exotic destinations, which only few people have travelled to on motorcycles, immerse ourselves in the experience and even on occasion leave our comfort zone.
You don't need to be an off-road expert, as these tours offer everything from asphalted streets to gravel roads, and even grass fields and forest tracks. Accommodation is in comfortable middle-class hotels with local flair, with the food and drink also being local to each region, so keeping an open mind is important!
Due to safety reasons, groups are accompanied by a support van, leaving you to enjoy a carefree trip.
Royal tours
Our Royal tours are developed from the concept of our Classic tours, and offer a bit more individuality. The accommodation and food are unique. You will ride in small, personal groups and your tour guide is there to fulfil almost every wish.
Besides great riding, there will be enough time to stroll city streets, to use the wellness areas of the hotels, or simply to enjoy a glass of good wine whilst watching the sunset. For us, Royal means that you do not have to worry about anything. Participants can take as much luggage as they wish and we will make sure that it will be waiting for you upon arrival at the designated accommodation. Throughout each day of the tour, comfort is paramount.
Ride 4 Fun tours
Our Ride 4 Fun tours are all about riding, riding and even more riding. We will do a little less sightseeing than on other Edelweiss tours, but in return we will cover greater distances. 'Regional and local' is our motto, and we will discover streets and areas, which normally only locals have knowledge of.
We will stay in hotels with a regional flair, not inappropriately expensive or noble, but comfortable. During the day you will ride in a group with your tour guide or as part of a smaller group – you decide!
There won't be any luggage transportation on these tours, which means you will pack your pullovers, socks and toothbrush on your bike, which itself is no problem as all our motorcycles are equipped with luggage systems. If you happen to be travelling with a pillion, clarify in advance whether you both like this kind of motorcycle tour. Then there's only one thing left to say: Have fun!
Training tours
Riding motorcycles should be fun! However, safety is always a priority. That's why we developed a special rider training programme, designed to help improve your safety and riding enjoyment whilst on tour. Theory forms the basis for the first part of the training on the race track with our experienced instructors.
You will learn everything from correct motorcycle handling to curve techniques and correct braking procedures, and you will have the opportunity to practise extensively. However, as training on a race track can never replace real-life situations, we will put everything we learn into practice on our two-day trip, which always starts from our four star hotel base.
After the training you will be able to master the most diverse streets, passes and situations, and become a better rider for it. In this way, you can twist the throttle on tour without neglecting your safety.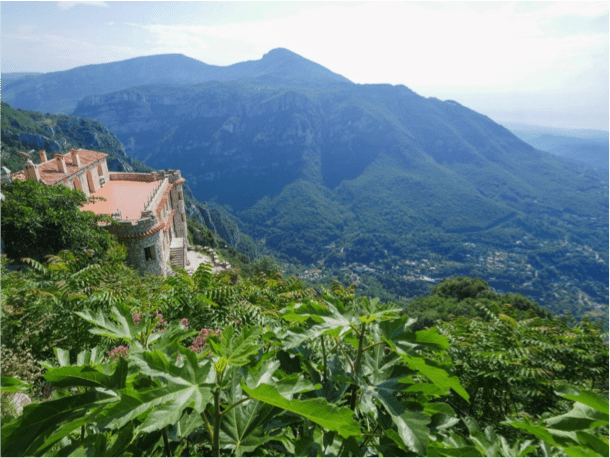 The World tour
This is not the most extreme tour on the planet. But then it is not supposed to be, as this would be contrary to our understanding of motorcycle travel. The World Tour is not an off-road adventure with extremely challenging routes, tents instead of hotels, or riders that need to be able to completely take apart their motorcycles and then re-assemble them.
We created the Edelweiss World Tour with two main goals. The first was to create an adventure for participants that would prove to be both complicated and time-consuming if done individually. The second goal was to be on the road without sacrificing all those things that turn an adventure into a holiday. This means offering a certain level of comfort during overnight stays, good meals, as well as the quality of the roads we have chosen for this tour.
Discover it with us and book your tour here https://www.edelweissbike.com/en/buchen/
Follow us on Facebook at https://www.facebook.com/edelweissbike/
Instagram https://www.instagram.com/edelweissbiketravel/?hl=en