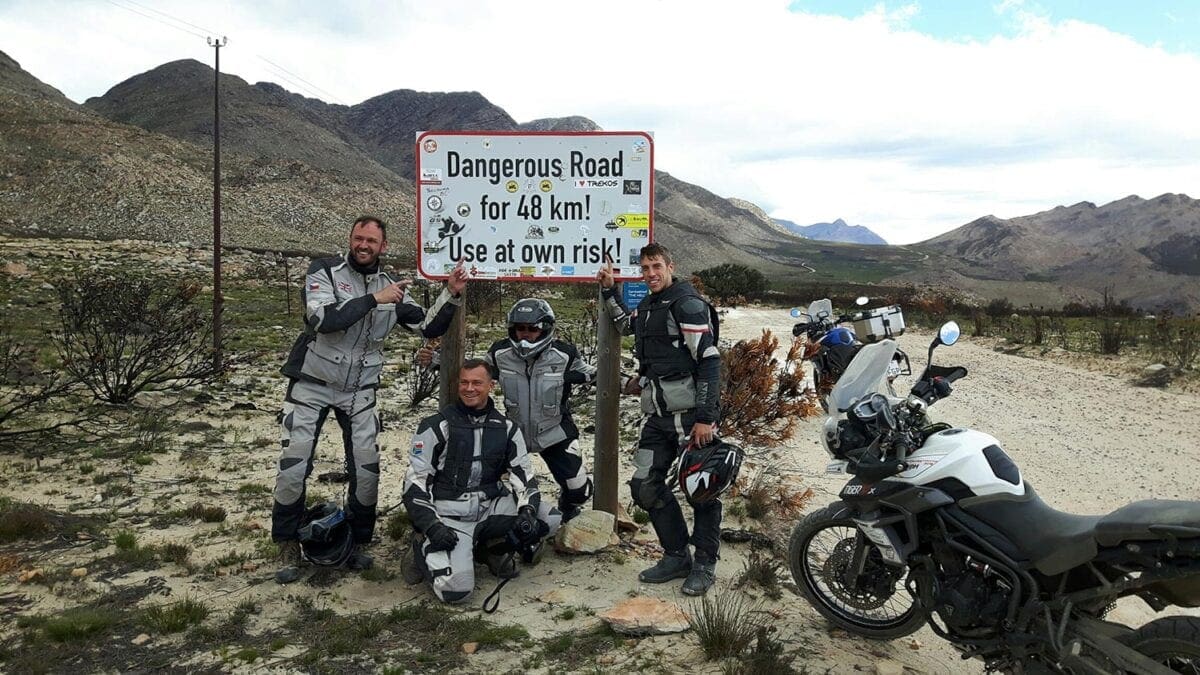 MSL's deputy editor Bruce Wilson has joined Trailquest and 11 other adventurers who'll be crossing South Africa on Triumph's Tiger 800. Each day we'll follow their story as they make their way 2000 miles from Johannesburg to Cape Town, ticking off some of the best routes and trails the nation has to offer.  
The 5.20am alarm marked the time to get up and ride out to the top of the Kynsna Heads; the perfect location to watch the sun rise warmly over the Indian Ocean below. It proved the perfect start to the day, which only got better when the grouped formed up and headed out along the Seven Passes road. As the name suggested, this section of road consisted of seven individual passes which meandered their way inland to the mountain town of George.
Within a matter of miles the Tarmac had morphed into mud and the street lamps had been replaced by towering trees within the dense forest we were travelling. We were remote once more, miles from anyone of anything. It was an experience which was becoming more normal with every ride, and the same could be said about punctures. Within twenty miles, one of the guys had fallen foul to a screw which had embedded itself into the rider's rear tyre. Whilst the guys from the support crew got stuck in to fixing the problem, the rest of the group kicked back, sipping cool drinks at a secluded roadside bar. It's probable we were the bar's only customers that day – maybe even that week – which is possibly why they were so warming to our tribe of motorcyclists. In turn, we were as grateful to them for the refreshments as they were for the business.