I've worn a lot of helmets, both on and off-road, and I must say the AGV Compact has to be in my top five favourite helmets, bar a few minor gripes which I'll get to in a bit. It's the first flip-lid I've used for an extensive period of time, and I have become a complete fan of the flip feature and its endless beneficial practicalities. Not only does this helmet feature a one handed flip front operation and dual homologation for use with the chin bar open or closed. It also has a list of other features, such as the integrated smoked sun visor with singled handed operation (achieved by using the lever mounted on the helmet), alongside a scratch resistant polycarbonate visor that is treated for total protection from the suns UV rays, a removable liner and an integrated ventilation system.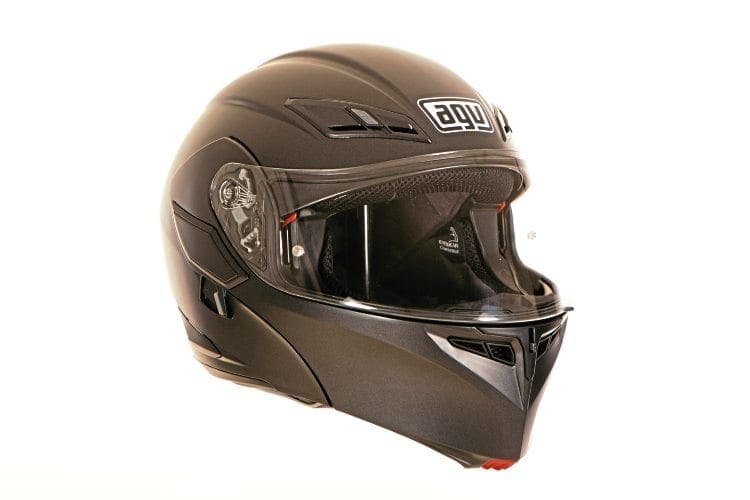 The helmet is aggressively styled and it looks great, if you're after a cool, stealthy look. But from a safety perspective the matt black lid isn't the most identifiable, and personally I prefer to stand out and be seen by wearing slightly brighter colours. Nevertheless the outer shell is made of a robust high-resistant thermoplastic, which I have been able to put to the test.
Article continues below…
Advert
---
Enjoy everything MSL by reading the monthly magazine, Subscribe here.
---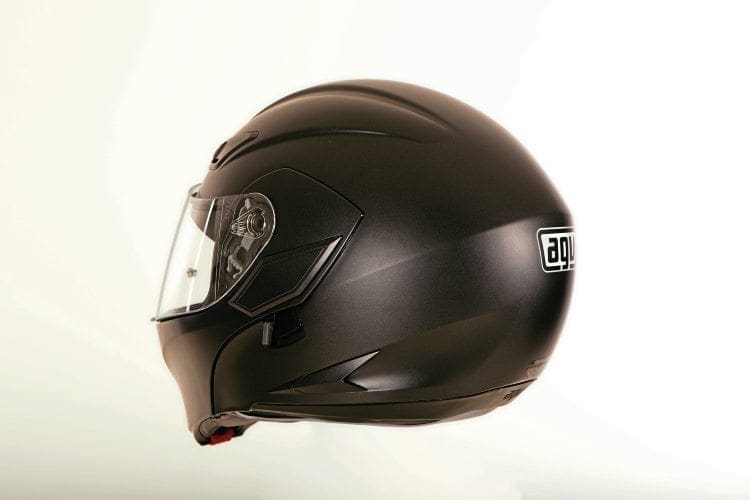 Having just touched upon the importance of being visible and standing out to other road users, I recently experienced what happens when you don't – and put the helmet to the test after a car pulled out in front of me, having not seen me. I swerved to avoid the collision and lost control of the bike I was riding, which threw me off with my head saying hello to the road surface first. The helmet did its job, sliding along the tarmac, and I walked away with a few cuts and bruises and a minor headache.
Article continues below…
Advert
Overall, I rate this helmet highly. It comes in a wide range of sizes and coming from a reputable manufacturer you're guaranteed a top quality lid you can trust.