Tested by: Steve Rose¦£299 (plain colours)¦www.agv.co.uk¦01773 864420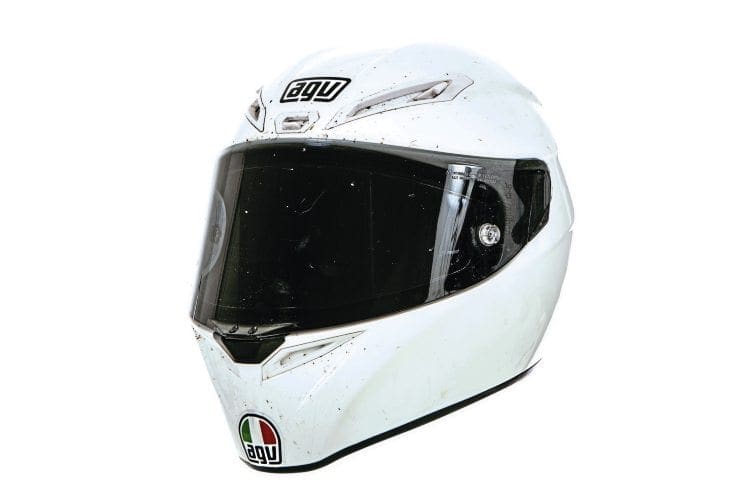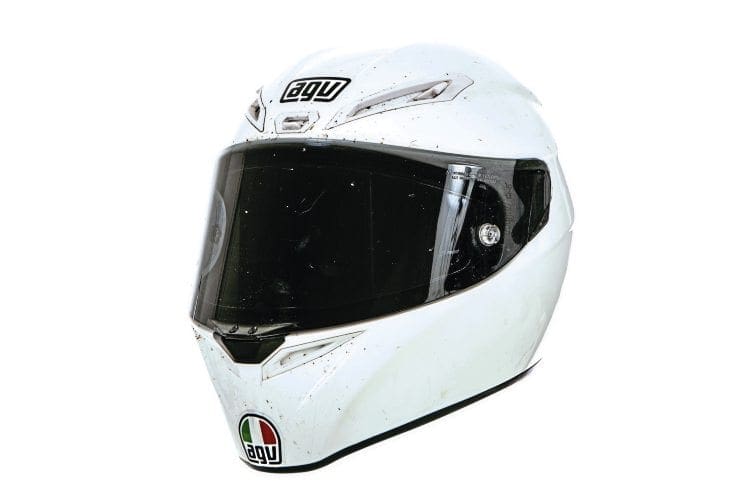 Based on AGV's super-sporty Pista shell, the GT Veloce is the road-going option, so its racer-light but with a softer, more comfy lining and vents you can open and close (the race-inspired Pista has removable bungs).
The lack of weight almost fools you into thinking this is a budget helmet – there's so little substance to it – but this is a high-quality lid that fits like an expensive one (there's a large selection of sizes including ('medium-small') and does the simple things well. It also scored five stars in the independent SHARP helmet tests.
Article continues below…
Advert
---
Enjoy everything MSL by reading the monthly magazine, Subscribe here.
---
The GT Veloce claims to be aerodynamic at speed and, based on riding a couple of fast naked bikes, I'd agree. It does feel very stable and makes sustained high-speed riding much more comfortable than with some helmets. The vents are effective and reasonably simple to use with gloved hands, although there's no chin vent, which seems a bit odd. The visor (Pinlock included in the box) stays clear and offers a good amount of peripheral vision up and down as well as either side. It's simple to remove the visor too when you need to clean it, but not so easy to lift it up if you need some fresh air.
Lifting the visor involves pushing a tab at the front, which releases a catch. It's fiddly and almost impossible to do with anything other than the thinnest race gloves which makes riding through town on a hot day much less comfortable than it should be. That seems an oversight on a road-going lid and the one thing that lets the GT Veloce down.
For £299, the AGV is good value too. If you haven't worn an AGV for a while, check the sizing – I was a size up from usual. And check out the visor opening with your regular gloves before you buy too.
Article continues below…
Advert