Tested by: Mikko Nieminen¦£369.99¦www.tranam.co.uk¦01425 620580
I love retro leather jackets, and the Carter from Bering is a particular favourite of mine. The design is simple but effective; no stripes or big logos, just a classy 70s-style cut, high-quality materials, and features that make a difference.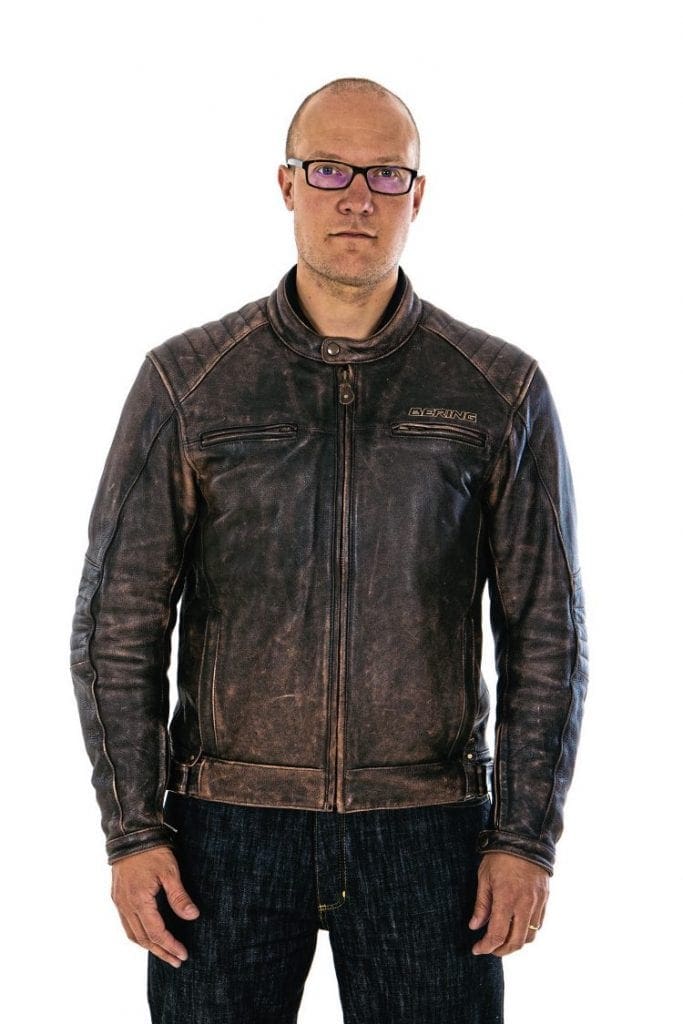 The Carter may be a retro style, but there's nothing retro about the level of protection that this jacket provides: it's CE-approved throughout, not just the armour, so under its cool, casual look, the Bering hides a lot of protection.