For the uninitiated, Trik Moto is a relatively new bike clothing brand to the UK market and claims to offer high quality motorcycle clothing products at low budget prices. The company's comprehensive range is ideally suited to beginners, scooter riders and entry-level motorcyclists. The products available within the outer clothing range include riding footwear, gloves, trousers and jackets.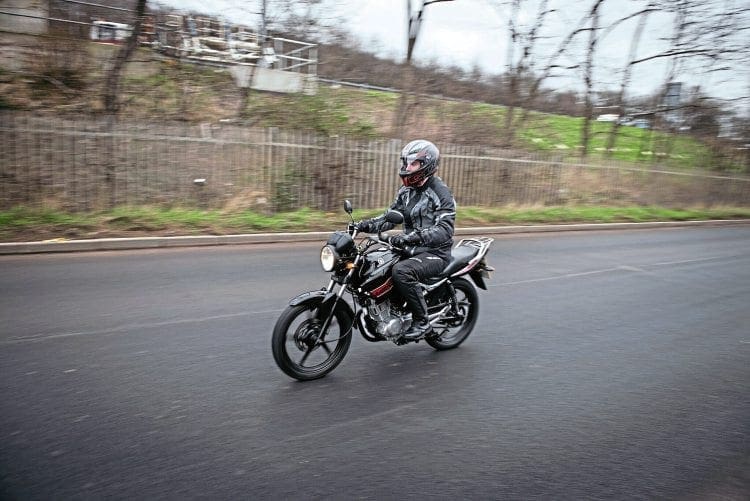 Trik Moto M107 waterproof jeans
You might not think you can get a pair of quality men's riding trousers for under £40 but with Trik Moto you can! These M107 trousers are made of the same T-55 fabric as used in the M100 tour jacket. Also like the jacket, the trousers come with a quilted lining (although fixed in this case); CE armour is fitted as standard to the knee area. The seat area is reinforced to provide extra comfort and protection. Other features include an adjustable waist and ankle zip gussets; like the jacket, it also comes with some reflective detailing. The only available colourway is black and it comes in sizes M to 4XL.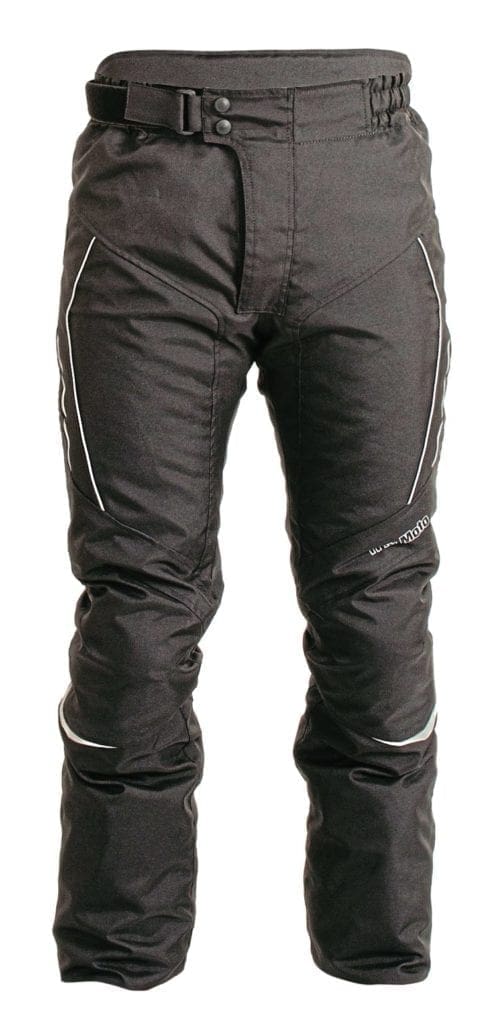 Both items reviewed can be perceived as being a matching outfit, but there are other jacket and trouser options within the Trik Moto range, so it would be fairly easy to mix and match these to suit your personal taste. Both of my chosen options fitted well and were comfortable in use with little or no restrictions encountered in the limb areas. And during my ride I never felt I was compromised by the wind chill factor, remaining reasonably warm and comfy all the time.
A visual examination of their structure certainly leaves one with an impression of a couple of well-constructed products given the budget price point these items are aimed at. Would I consider buying them if I were a new rider getting on the road for the first time and had all the other cost options to consider as well? Certainly I would.
Trik Moto M100 'three-quarter' tour jacket
If you're in the market for a three-quarter length textile motorcycle jacket for under £80 then this one might be the one for you. Trik Moto says the textile jacket's outer shell is made out of something called T-55 fabric and that the lining is waterproof, although that's something I didn't have the chance to personally check out, as it didn't rain while I was wearing it. I can vouch for the removable quilted lining though – now that did prove to be warm and toasty. CE-armour is fitted as standard to the shoulders and elbow, although at this price point a back protector isn't (however, there is a small fitting pouch for you to provide a basic-sized protector of your own).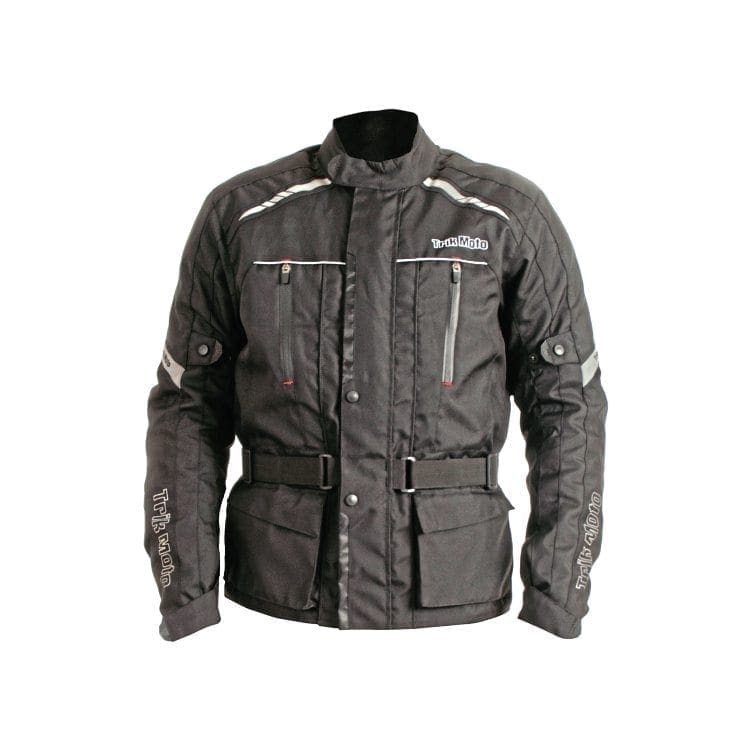 The M100 jacket has air intake vents to the chest areas, plus an exhaust vent between the shoulder blades (alt useful for those days when a little extra ventilation is needed). Other features include: adjustable straps to the waist, sleeves and elbows; two outer jacket pockets (plus another one and a phone pocket fitted to the removable liner; and reflective detailing on various areas of the jacket. It is available in one colourway (black/gunmetal) in sizes M to 4XL.