Tested by: John Milbank¦£259.99¦01425 478936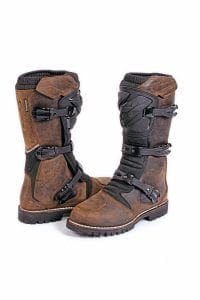 Yet again, I find myself extolling the virtues of TCX boots. Like every other pair I've worn, they're comfortable, CE-approved, secure and great looking.
The Drifters are a vintage off-road-style waterproof boot made of gorgeous, thick brown leather using aluminium cam-over buckles and tough plastic ratchet adjusting straps.