I've been using these lights for almost two and a half years now, and they're probably one of the best additions I have ever fitted to a motorcycle.
While new technology is bringing superb cornering headlight systems to many bikes, having more lamps certainly makes you more visible – friends have commented how much more noticeable the bike is with these fitted, and it's obvious when I see them reflected in vehicles ahead of me.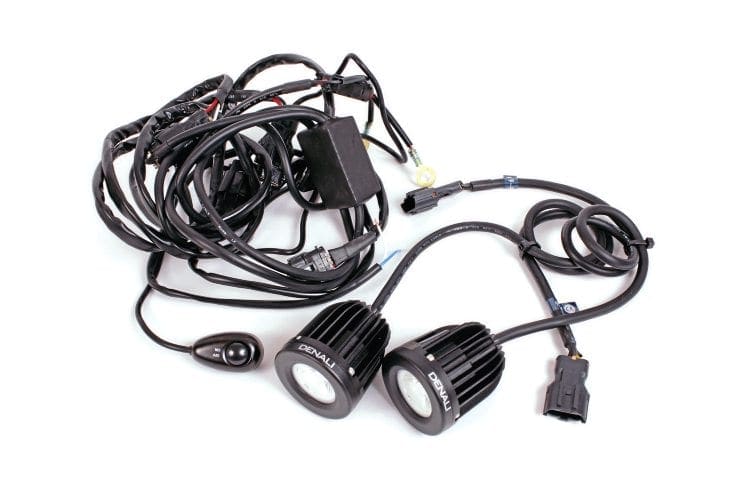 They're not cheap, but they're the top-of-the-range lights from Denali, and have proved to be extremely well made and reliable in all weathers. Single-intensity lamps start at £209.99, but on the Kawasaki Versys 650 I first used them on, I was thoroughly impressed with the way these would switch to full brightness as soon as I flicked to the bike's main beam. By tapping into the headlight wiring harness, the lights automatically switch to maximum intensity, adding an impressive spread of illumination.