Tested by: Nikko Nieminen|From £258.78|www.givi.co.uk
I don't think I've been without a Givi top case at any point in at least five years now. The first one I got was the Givi E45 Monokey, and it came into my life on a ratty old Fazer 600 that I bought on eBay. The bike was sold on at a distressing loss within a year, but I still have the Givi box.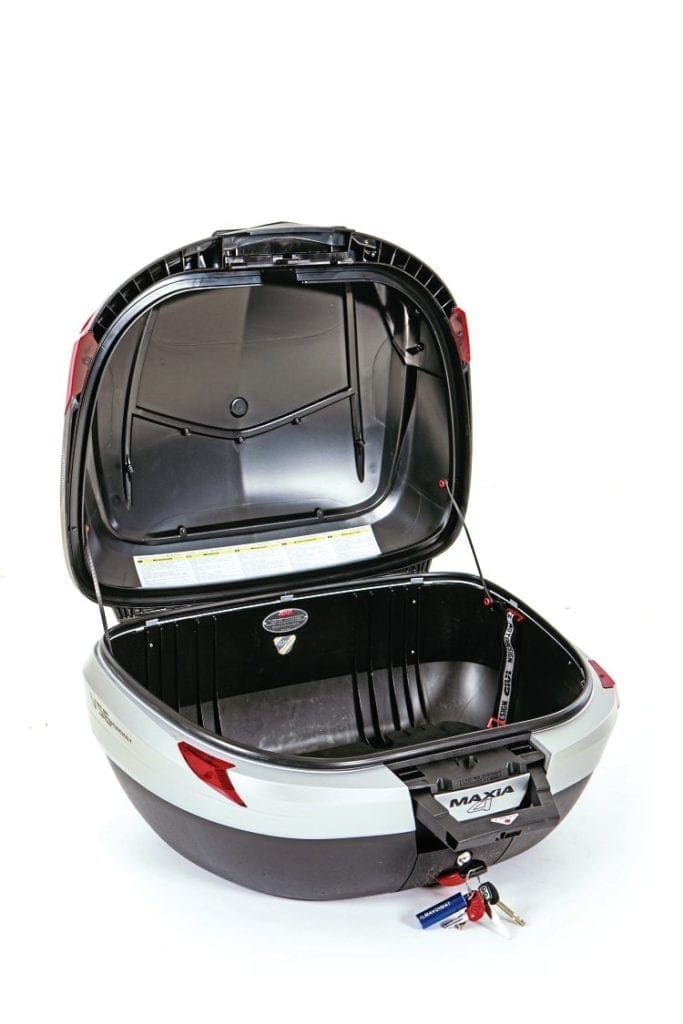 The new V56N Maxia 4 top case is bigger, better and prettier than the old one: it boasts a 56l capacity and swallows two full face lids easily, it's got a carry handle and it is much more streamlined.
Article continues below…
Advert
---
Enjoy everything MSL by reading the monthly magazine, Subscribe here.
---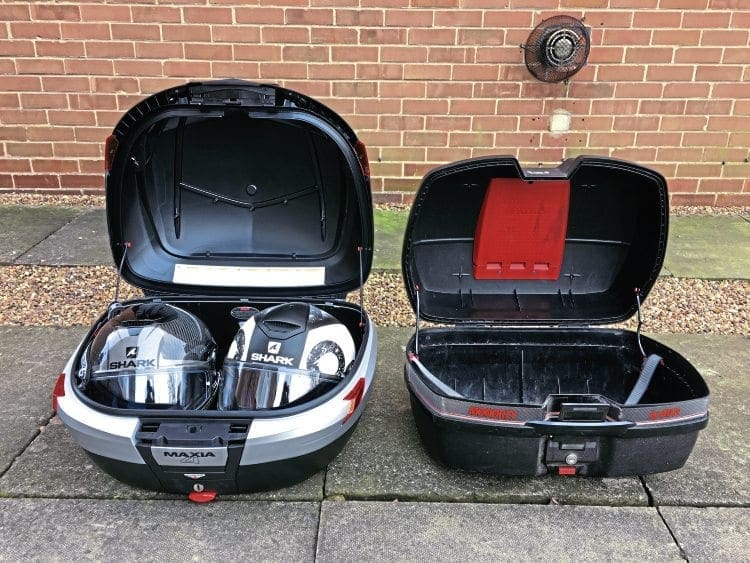 Aerodynamically, the new case is miles better than my old one and I honestly can't even tell it's on the back of the bike when I'm riding. It's also proven to be 100% waterproof on the many wet rides I've had with it.
The new case is nice and  light to carry around, with the little pop-up handle a particularly useful feature. It folds down when you're riding and can be popped up when you want to carry your case by hand.
Keeping the case clean is pretty easy too, as there aren't many nooks and crannies, so you just need to give it a quick wipe after a ride and that's it. If you already have a Givi Monokey plate on your bike, the new case will simply click in place. If not, it might be time to see about bolting one on.
Article continues below…
Advert