Tested by: Nikko Nieminen|From £258.78|www.givi.co.uk
I don't think I've been without a Givi top case at any point in at least five years now. The first one I got was the Givi E45 Monokey, and it came into my life on a ratty old Fazer 600 that I bought on eBay. The bike was sold on at a distressing loss within a year, but I still have the Givi box.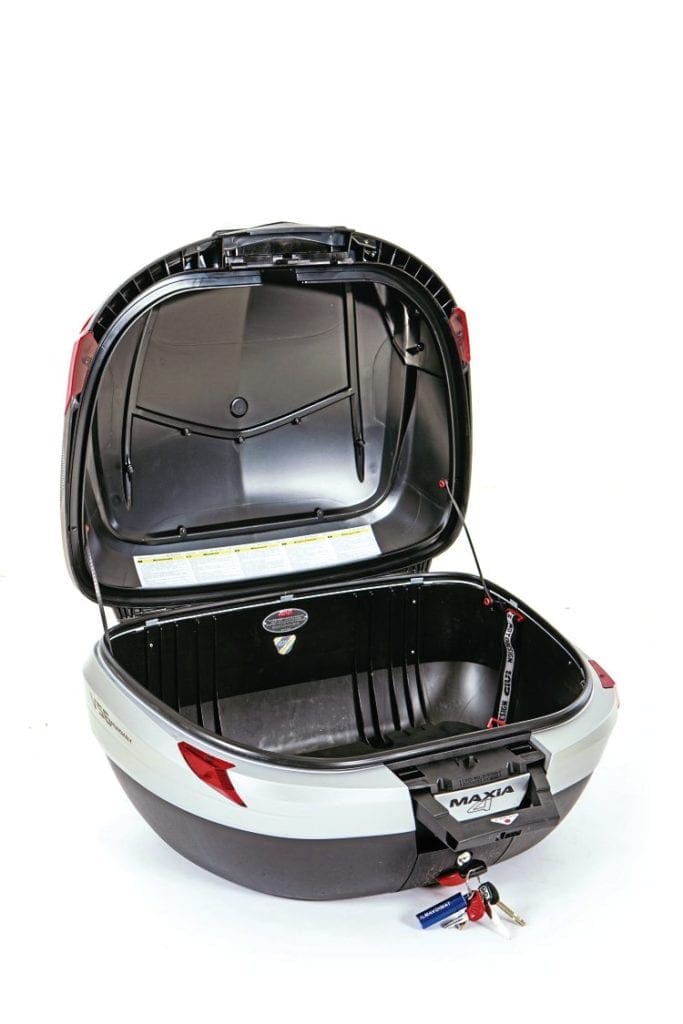 The new V56N Maxia 4 top case is bigger, better and prettier than the old one: it boasts a 56l capacity and swallows two full face lids easily, it's got a carry handle and it is much more streamlined.