Tested by: Mikko Nieminen¦From £122.99¦www.hoodjeans.co.uk¦01953 861166
The K7 jeans from Hood offer impressive levels of protection. They feature a K-tech para-aramid lining, which is soft to touch, but highly abrasion-resistant. The lining runs all the way from the waist to the top of the boots, unlike some riding jeans which only have the protective lining in knees, hips and bum.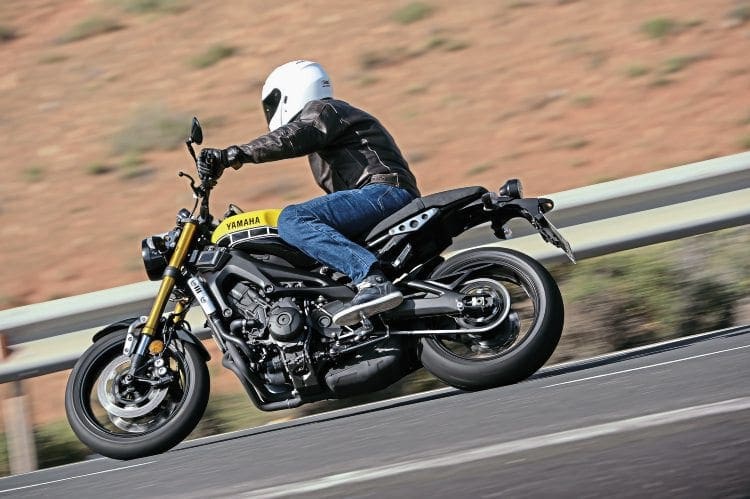 In addition to the lining, the jeans also feature optional D30 hip and knee armour. There are two options to choose from: CE Level 1 or CE Level 2-certified. The first option adds £30 to the price of the jeans, while the second option costs an extra £42. As far as I'm concerned, that's money well spent. The D30 armour is made of flexible material offering a good deal of protection and comfort. It's attached to the jeans with large Velcro strips, and there's plenty of room to adjust the position for a perfect fit.
Article continues below…
Advert
---
Enjoy everything MSL by reading the monthly magazine, Subscribe here.
---
In particular, I like the way that you can move the knee protectors sideways, as I often find that they slide to the inside of my knee. With these, I can make sure the armour is exactly where I want it.
Like many riding jeans, the K7s look very much like a regular pair of jeans. They are slightly thicker because of the lining and of course there are little bulges in the knees and hips if you opt for the protectors. But other than that, they could pass for a regular pair of denims. I wear them on a daily basis as they work well for my commute, and I can wear them in the office and even if I go out after work. On rainy days, a pair of lightweight waterproof trousers over the top of them keep me dry.
Article continues below…
Advert
Hood Jeans is a family business offering great customer service. The jeans are made in the UK, and to ensure the fit is exactly right, the leg length is altered at no extra cost.
Article continues below…
Advert
These are a premium pair of jeans that don't cost the earth – a safe bet if you're planning on investing in some riding kit.