TESTED BY: John Milbank¦£219.99 (RRP)¦www.karcher.com¦01295 752 000
It surprises me how many people say that a jet wash should never be used on a bike. "It blows the grease out of bearings," they say. "It'll strip stickers from the bodywork." A jet wash is a tool, and used correctly it's a very valuable one – which probably explains why dealers, the police, and professional valeters like All Year Biker use them.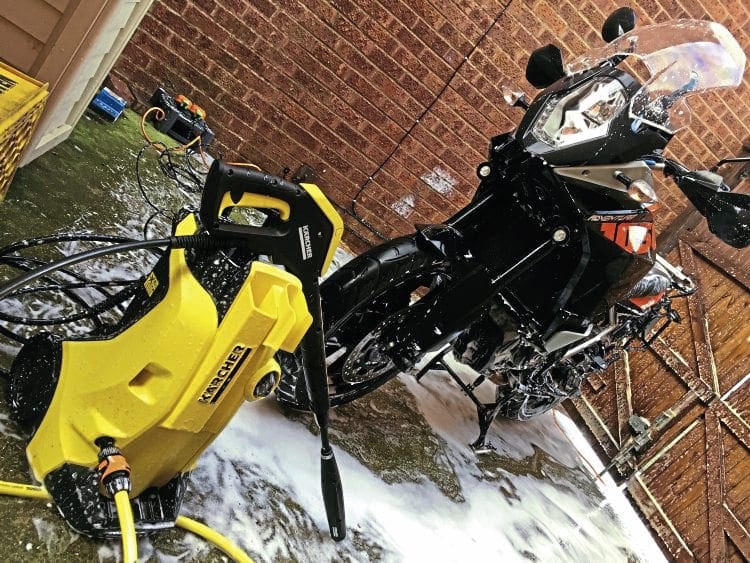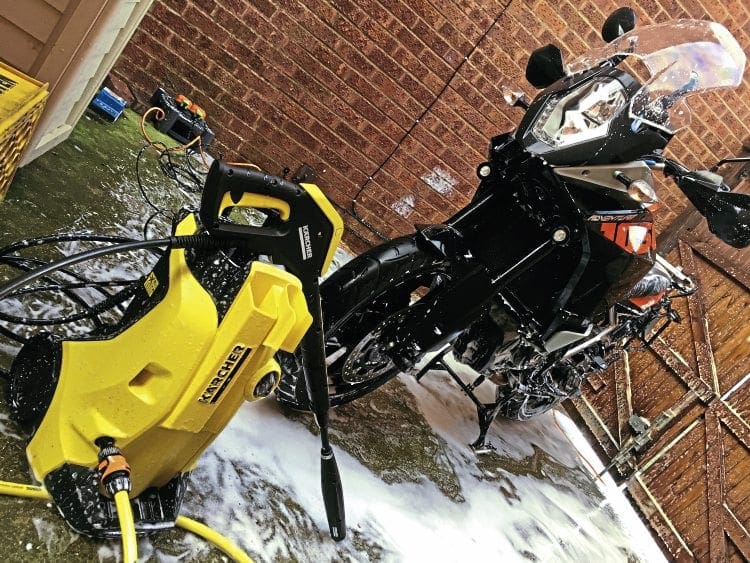 Karcher's new Full Control range gives users the ability to 'dial in' the pressure they want – in this case, the 1800W motor delivers between 20 and 130bar, with a maximum flow rate of 420 litres per hour. With the Vario Power lance set to full, that's more than enough (though pop on the supplied Dirt Blaster spray lance and it'll strip loose paint from most surfaces – definitely not for bikes), and by twisting the large end section of the nozzle the power can be fairly precisely controlled.
The Full Control has four LEDs on the gun that show the pressure being used – the unit has two replaceable AAA cells and a flow meter built in, giving you a good guide to the output. It's effective and useful, though you soon find it quite easy to adjust by the sound of the spray. I find the adjustment a little sensitive, so it would have been great to see positive positions on the lance that lock into place: maybe 12 – three each for the Mix, Soft, Medium and Hard displays. As it is, it's too easy to knock the lance to a different setting when putting it down as it goes very slack. But after just a couple of uses, I grew accustomed to checking and adjusting the setting, and have been genuinely impressed.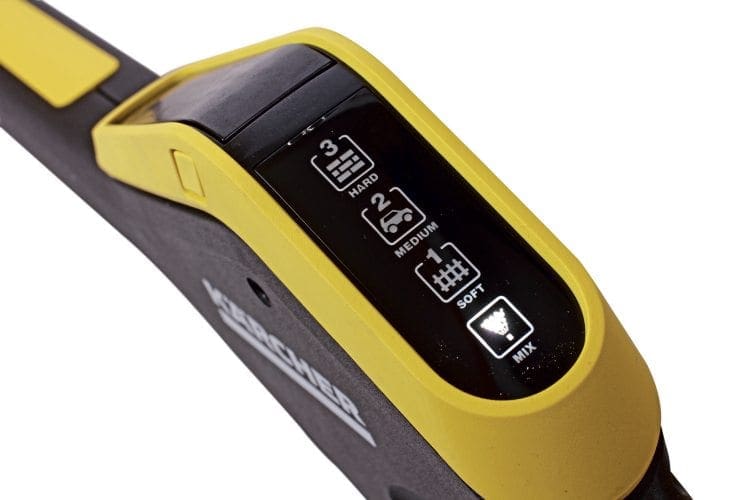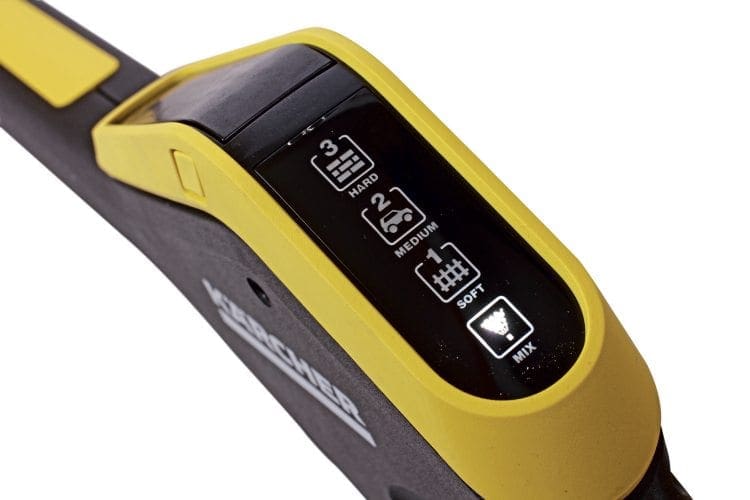 For years I've owned a small, original Karcher K1, which has been reliable but very noisy – this K4 seems much quieter, and while it is bulkier, the extending handle and built-in wheels make it easy to move around. The pipes, power lead, gun and one lance stow neatly, so it's easy to pack away and takes up little space in the garage. What's very impressive is the 5.6m-long high-pressure hose, which means no more dragging the unit around after myself while working. I found the 4.9m power lead was more than adequate.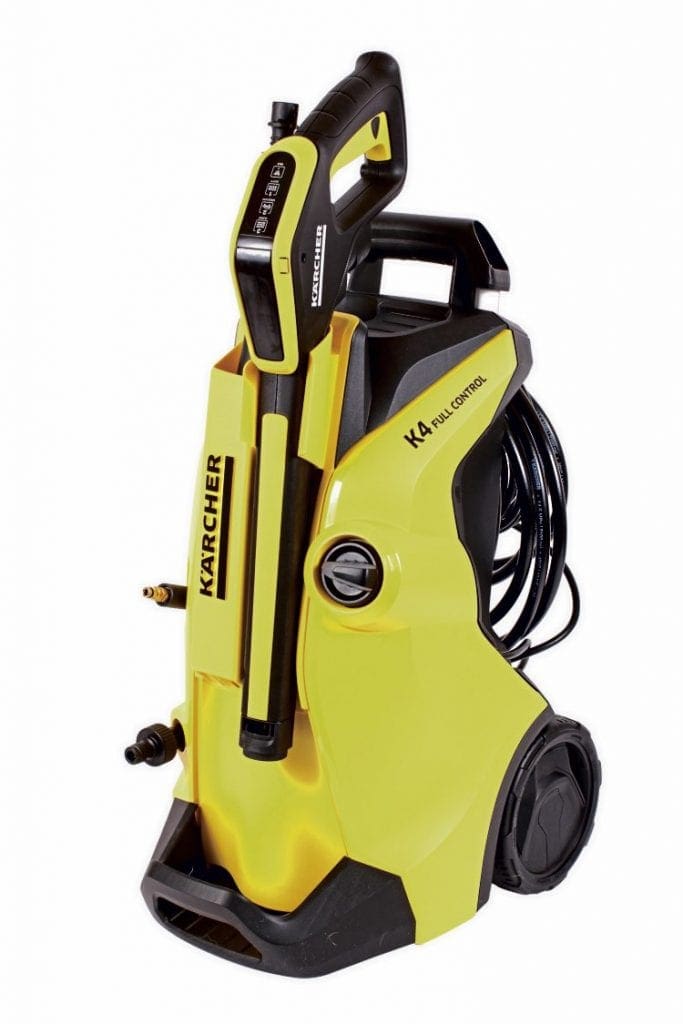 Article continues below...
Advert
I shampoo my bike (and car) with a special lance that mixes snow foam into the water, though while Karcher does sell an optional version of its own, the K4 has a 'Plug and Clean' socket that allows you to drop in one of the company's detergent bottles on the main unit.
My cleaning regime is snow-foam, agitate with a light brush, jet wash, then cleaner where necessary (currently Bilt Hamber Surfex HD at 15%), agitate, then final jet wash, before drying with a microfibre and a Bruhl power dryer (no, really, this souped-up hair dryer really is fantastic for getting the water out of crevices and switchgear).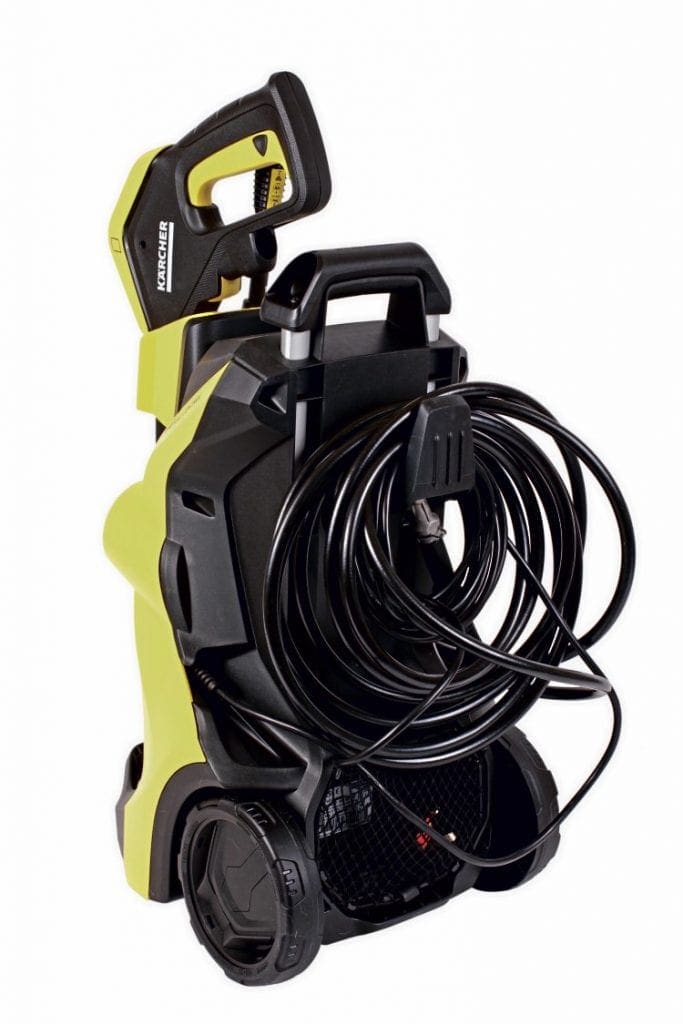 Article continues below...
Advert
With its well-balanced lance, controllable power and relatively low noise, this is a versatile, solidly-built, great addition to my slightly obsessive cleaning regime. Thoroughly recommended.

Enjoy more MSL reading in the monthly magazine.
Click here
to subscribe.