Tested by: John Milbank¦£179.99¦www.keisapparel.co.uk¦01256 704909
There really is no turning back once you've tried good heated bike kit. I've been using the X25, along with the X2i trousers and X800i gloves throughout autumn and winter, and they're brilliant.
The breathable soft-shell jacket has elasticated stretch panels at the sides to ensure a comfortable and snug fit -important for the best heat transfer. The heating elements, which have a lifetime warranty, cover the back, chest and kidneys. I tend to feel the rear the most, as my outer jacket's back protector keeps this area pinned to me. I haven't been that aware of the heating at the collar, though a more efficient wind seal here from my riding kit would help.
Article continues below…
Advert
---
Enjoy everything MSL by reading the monthly magazine, Subscribe here.
---
At wound 5°C ambient temperature, I use the jacket on medium and low settings. However, as I've got down to zero and minus two, I've been using it on full. And it's so snug. It soon becomes the norm, and only when turning it off do you realise just how cold you could be.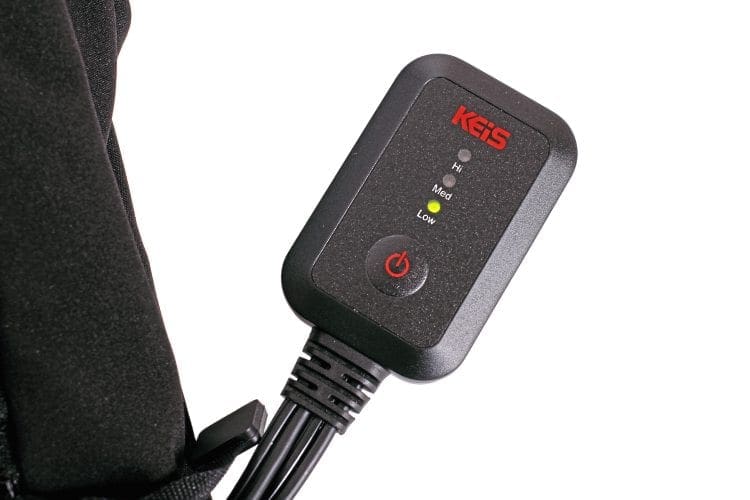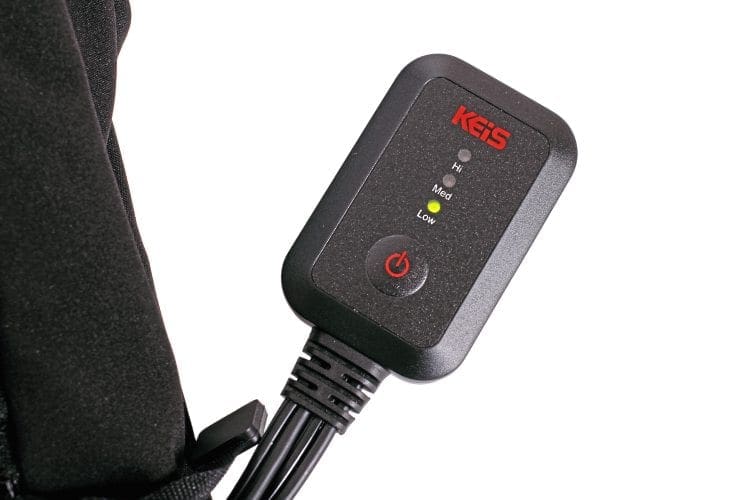 Keis now supplies its heated jackets with a free heat controller, which saves £29.99 and replaces a loop of cable inside the left pocket to give three levels of heat, rather than just full. In a stroke of genius, this pocket's zip is upside down, so the cable can exit out of the bottom. It's just long enough to poke out of the bottom of my Halvarssons jacket, and while it's not easy to see the heat setting (indicated by three bright LEDs) at this angle when riding, it's very easy to feel when you go to full power, so you know that one more press is low, two is medium, and three is back to full. Press and hold to turn the jacket on as you start to ride, or off if you're too hot. Incredibly, you can feel the heat change within a couple of seconds of switching power… impressive.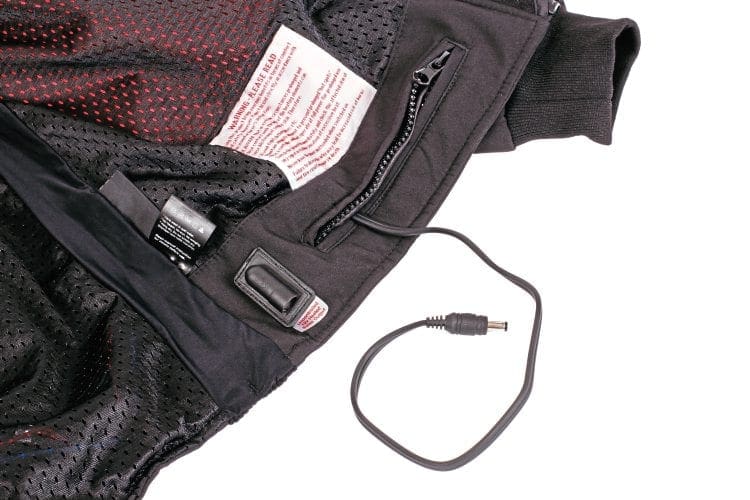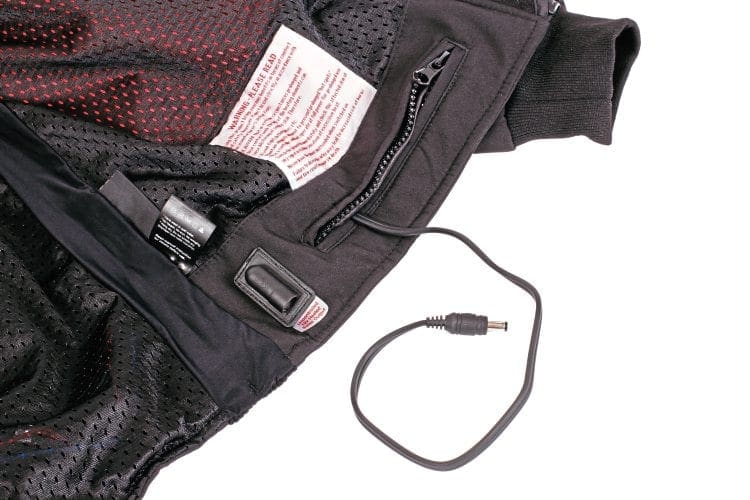 The X25 is claimed to draw 7A, though this does depend on the size you buy. I tested my size 52 at 12V, and found it to pull just 5.4A, though this increases slightly at higher voltages. Crucially, I've found that I can run my full kit on my KTM 1050 Adventure (and the heated grips and seat!) without the voltage dropping below 13.8V. I've also tested it on the Herald 250 Classic, and the alternator is up to the job of running everything. This current draw is too much really for a portable battery pack though.
Article continues below…
Advert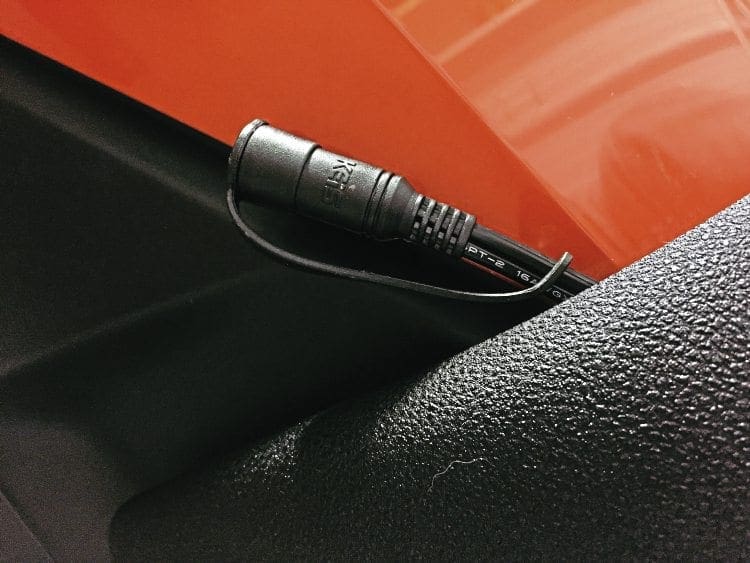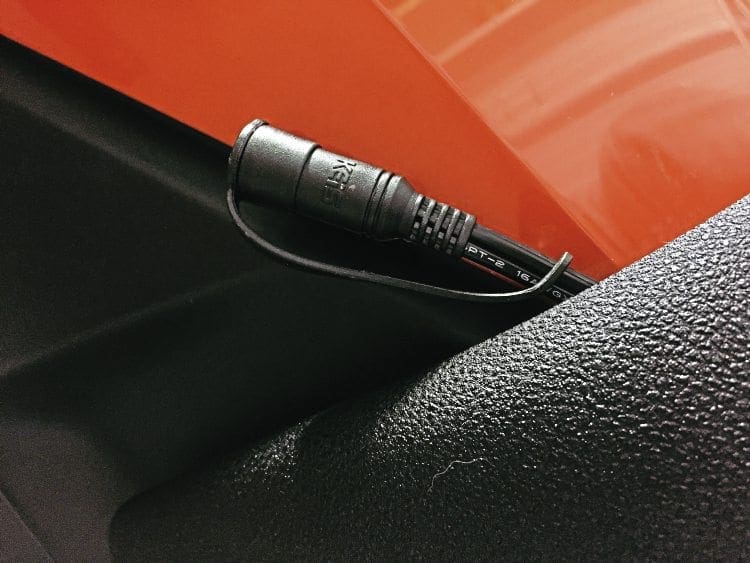 The Keis comes with a wiring harness for your battery and a selection of fuses, depending what others garments you're adding. Just one weatherproof plug (which is rather stiff, even after a good few uses) connects you to the bike, then sockets in the sleeves and inside left can connect gloves and trousers, making it a neat solution that doesn't require a lot of faffing when you stop for fuel. These connections bypass the heat controller, as the gloves and trousers have their own.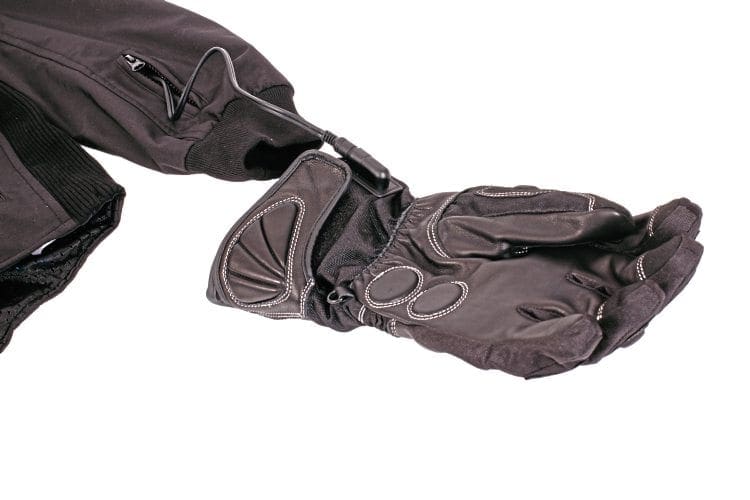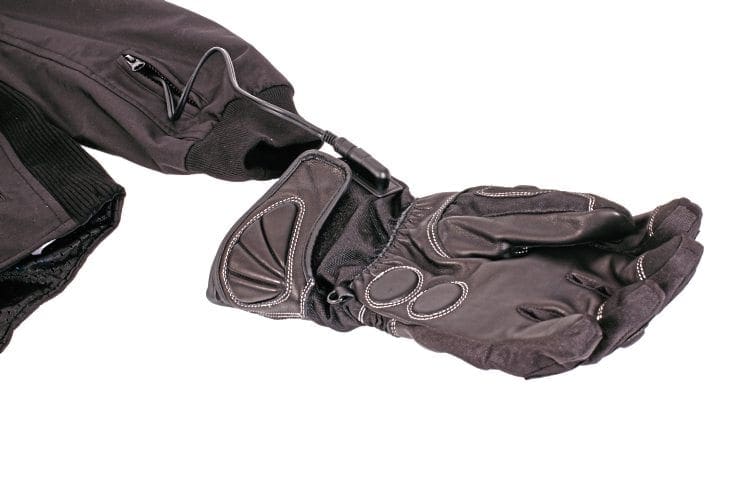 I've used other heated kit, which while very effective, had its controller in line with the power supply lead, which made for a bit more of a bulky set-up. I prefer this system, as well as the fact that the supply cables that run down the arms for the gloves are inconspicuous – my previous heated jacket had the wiring uncomfortably over the elbow.
I've now scrapped the fused connection to the bike battery, in favour of my PDM60 power distributor, which is a brilliant electronic fuse box.
Article continues below…
Advert
I've now got two feeds – one coming out below the front of the seat, and another for my wife that she can plug into just to the left of the pillion seat.
Essential riding kit, and thoroughly recommended.