TESTED BY: John Milbank¦£129.99¦www.planet-knox.com¦01900 825825
Protective motorcycle jeans have to be a compromise between comfort, practicality and performance. I've left style out as I'm not naturally the coolest of people, but these Knox jeans appear to have somehow struck a pretty good balance across all four criteria.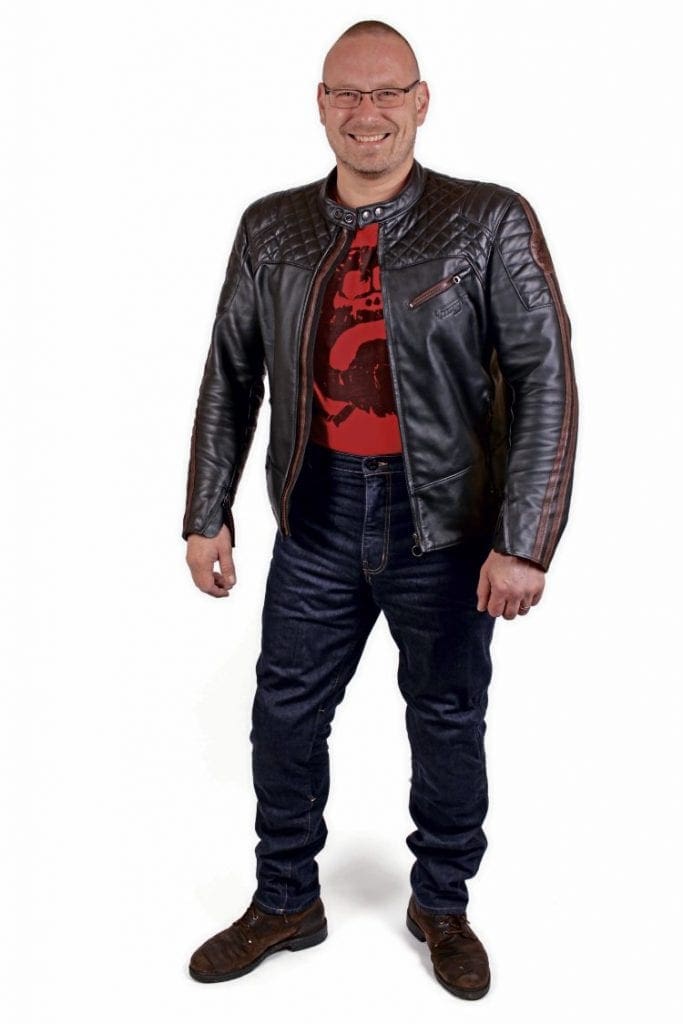 The tapered leg cut means they hug your body welt, keeping the CE-Level One knee and hip armour in just the right place when riding, with little movement when the leg's straightened too, which inspires confidence in the event of a crash. The denim (the quality of which is so important in bike jeans) is Cordura, with a layer of DuPont Kevlar fully lining the inside.
Article continues below…
Advert
---
Enjoy everything MSL by reading the monthly magazine, Subscribe here.
---
These aren't the thickest jeans I've worn, but they're not intended for high-speed use, and do appear very well made. Being a slim fit, the pockets aren't very generous, though the slight intrusion of the hip armour behind means it's less likely that your wallet or keys could fall out. There are pleasing details, like the little hexagonal key loop at the front, and smooth rivets. There's neat stitching throughout, and also a YKK zip fly, which I find preferable with chilly hands.
But where these Knox jeans really score is in their removable armour. By incorporating cleverly hidden zips at the knees, the armour can be slipped quickly in and out of the pockets, without having to take the trousers off.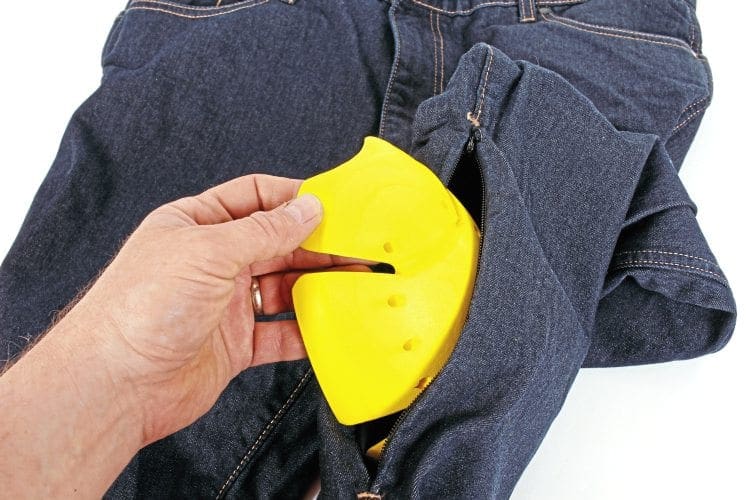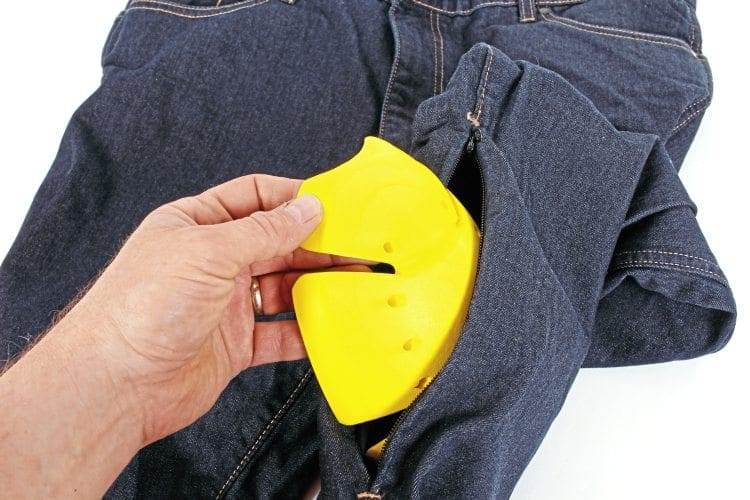 The hip armour does need the jeans to be opened, but it then slides easily out, though a small Velcro closure here would have stopped the hip armour dropping out when putting them on (once out, the pockets are more easily accessed). With the armour removed in seconds, you're left with what appear to be simply a stylish pair of 'ordinary' jeans.
Article continues below…
Advert
There are heavier duty protective bike jeans out there, but these Richmonds strike a good balance, and could suit many riders looking for a comfortable jean to wear all day, both on and off the bike. A great design.