Tested by: John Milbank¦£19.99 to £34.99¦www.oxfordproducts.com¦01993 862300
I store my bikes in the garage, but I also use that same space for metal and wood-work. Even welding. While no cover will protect against molten steel, the dusty environment of my workshop isn't the best place for my bikes' paint. That, and the fact that I've been known to be a little clumsy when carrying stuff in and out.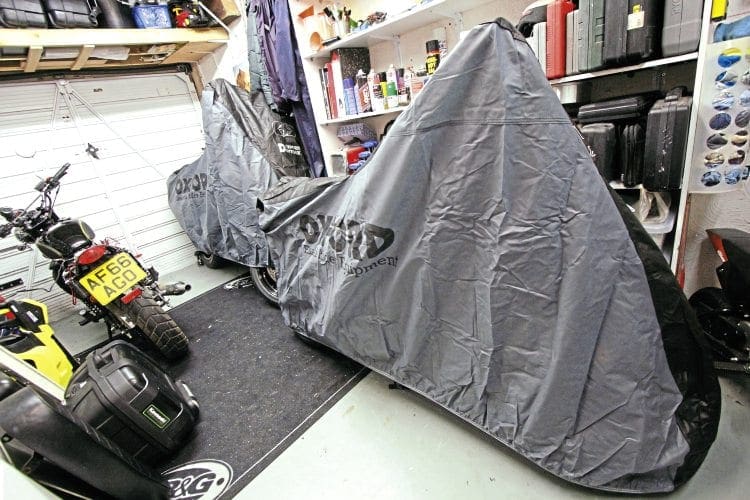 Designed purely for indoor use, the Dormex covers are soft and breathable. They do also repel water though – to the degree that if I spilt some liquid on one, I'd have time to get the cover off without it reaching the bike.