These stylish, well-fitting Richa motorcycle jeans have proved themselves over around 1000 miles of winter, spring and summer riding to be an extremely versatile, comfy, warm and often worn choice of motorcycle jean.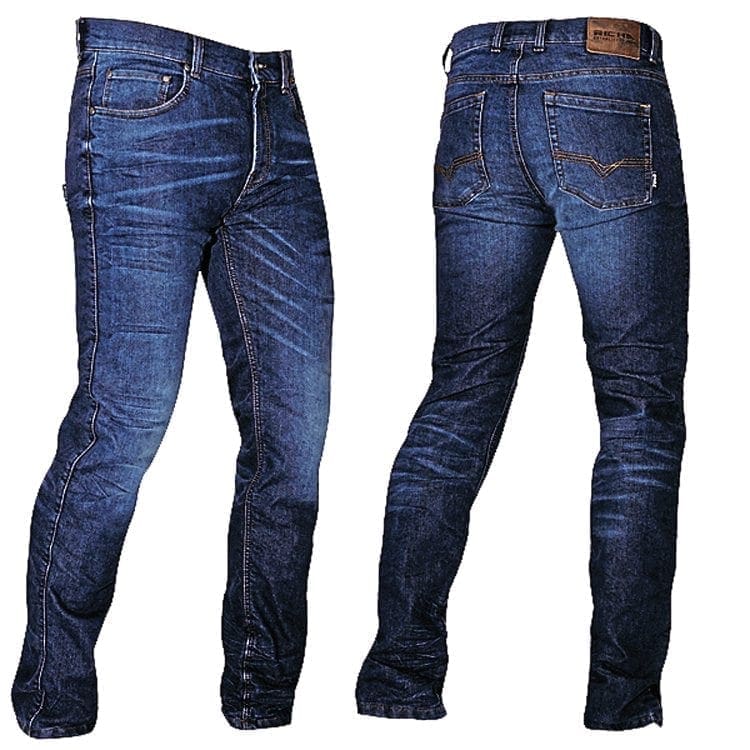 The fit is brilliant, my partner preferring the look of these Richa jeans over my old Held pair. A big win, as is the colour and feel of the denim, no doubt helped by the Cordura material, a mixture of corduroy and denim to strengthen and make the jeans to feel extremely tactile.
Article continues below…
Advert
---
Enjoy everything MSL by reading the monthly magazine, Subscribe here.
---
Standard jean features include lots of handy pockets and a zip-up fly, helping ease of use in all vital situations! Pocket stitching and the jeans brading look impeccable and the jeans accommodate a variety of sizes of belt too.
Motorcycle features include strengthened stitching to aid safety, D30 armour in the knees and hips as standard, which is comfy to wear and protective if an accident was to occur, which fortunately has not in my time with these jeans. The smooth inner lining helps dressing and undressing quickly and removable denim loops around the feet help hold the jeans in place while riding.
I can vouch for the warmth of these jeans riding from Lincolnshire to Essex and back regularly through the winter months. With a winter over-suit on top I stayed warm and in the summer I felt confident and safe in the Richa jeans.
Article continues below…
Advert