TESTED BY: John Milbank¦£349.99¦www.nevis.uk.com¦01425 478936
At just 1290g, this is a lightweight lid, and the gloss finished, carbon-fibre shell makes it look much more expensive than its price tag (let alone the fact that some dealers have been advertising it for £300). Available in several styles, the helmet comes with effective and easy to operate chin and top vents, a pair of exhaust vents, a moveable chin curtain, Max Vision Pinlock and a drop-down dark inner visor.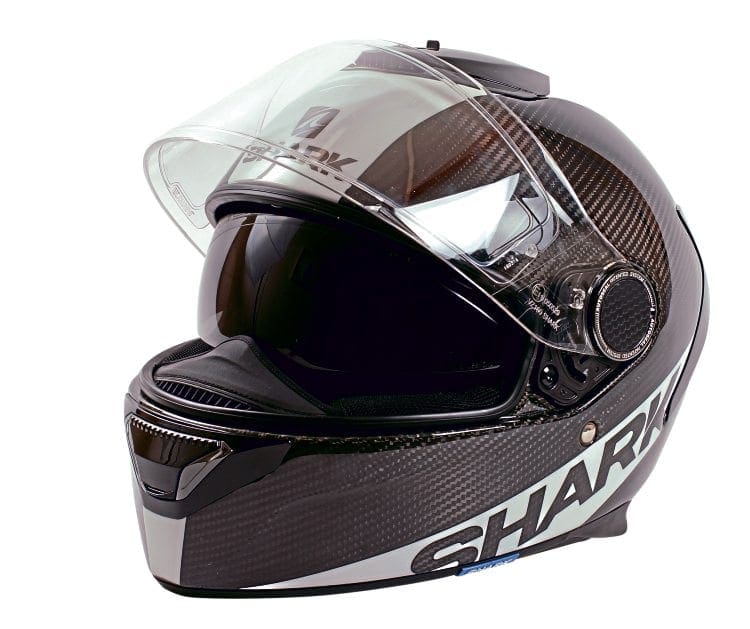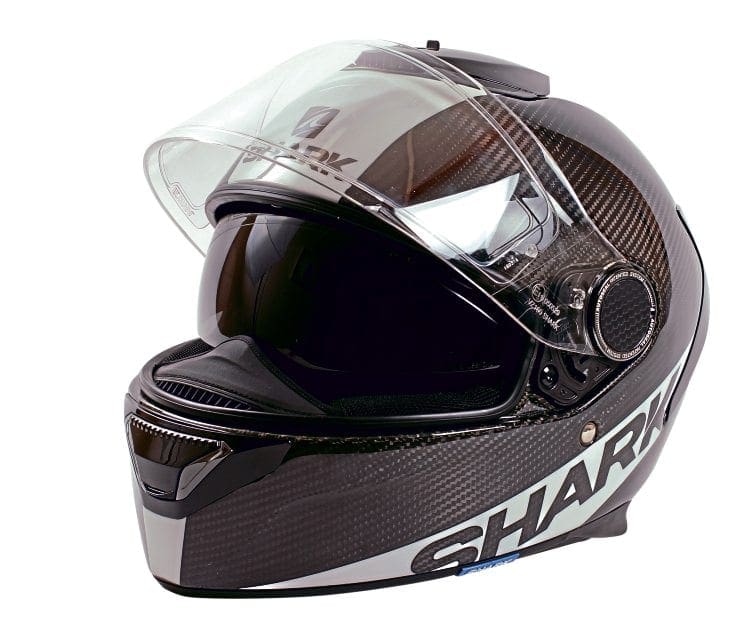 The Spartan is a sporting design, so can feel slightly higher at the back compared to a touring lid, but it has superb visibility through the large anti-fog Pinlock insert. The washable, replaceable lining is wonderfully plush, though still reassuringly snug, particularly around the cheeks. At first, after half an hour of use I'd have a sharp pressure at the rear, but under the lining I found a removable strip of padding – taking this out cured it, making the Shark a much more comfortable place to be. The visor is very easy to remove with no tools or levers – simply pull it out. Cracking it open while riding for a little extra air can be a slight fiddle – the ideal position is to push the visor's left-mounted handle' to the right and slightly up, which creates a half-centimetre opening. Pushing straight up takes you to the first ratchet position, which is a good three centimetres wide.