Tested by: John Milbank¦£169.99¦www.nevis.uk.com¦01425 478936
I was convinced I'd never find a better pair of street-style motorcycle boots than the TCX X-Blends I've been wearing. They're waterproof, CE-approved, and comfortable enough to walk ten miles in (I did, twice).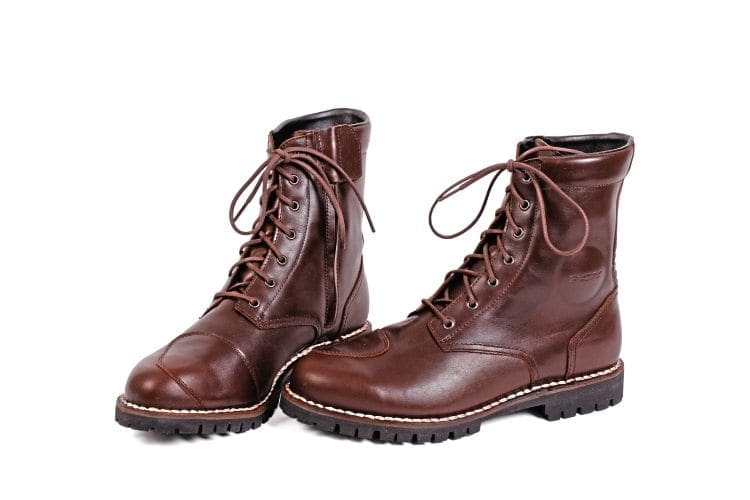 As with all TCX boots, the new Heroes are CE-approved. They're also waterproof and breathable, and made of full-grain leather, with reinforcement and subtle heel protection that makes them much safer than everyday boots. Try yours out by laying them on their side and standing on the edge of the sole – if it folds, imagine your foot in there while a bike drops on it. That's why I only ride in CE-approved boots.