I have been using a Weise Outlast Baltimore jacket for some time now, so it only seemed logical to try a set of trousers from their textile range too.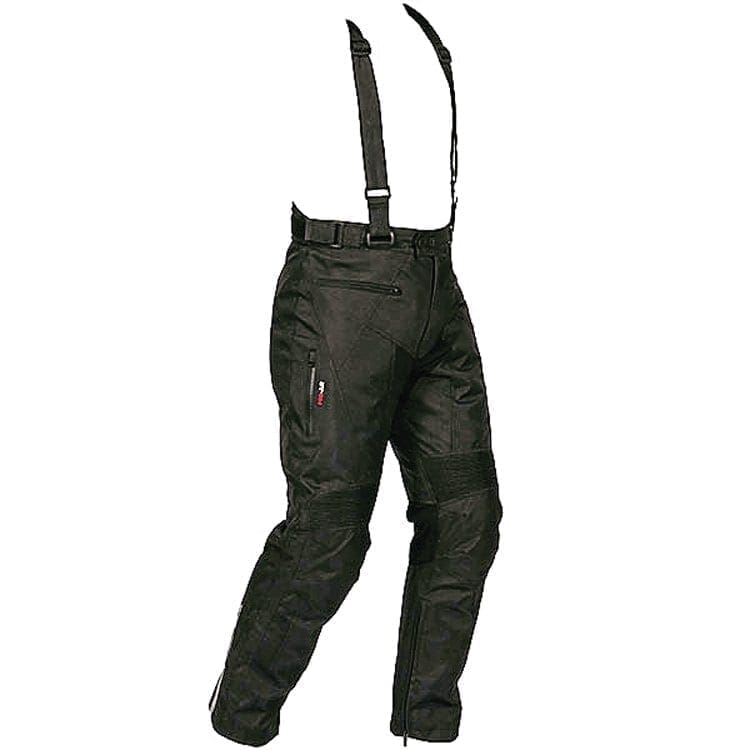 Given that the Mann trousers arrived at the start of our so-called summer season, the first job was to remove the quilted inner lining. This then allowed for using the Mann trousers over a normal pair of jeans or trousers (very handy when commuting to the office in a morning). Externally the trousers are made from 600 Denier polyester that is not only water and wind proof, but breathable too. CE-approved armour is fitted to the knees and thinner padding to the hip area.
Article continues below…
Advert
---
Enjoy everything MSL by reading the monthly magazine, Subscribe here.
---
In terms of fit, they are very comfortable indeed. There's a generous back area rising up from the waist to eliminate draughts, aided by the removable braces which once adjusted are very comfy when riding.
I have not had the chance to try them in full monsoon conditions, but in normal summer showers they have had no signs of leakage. When the rain stops and the sun shines they have additional front waterproof zip vents to aid cooling too.
Article continues below…
Advert
Having used the Marin trousers for a month's worth of commuting, l am mightily impressed with the fit and comfort for everyday riding.